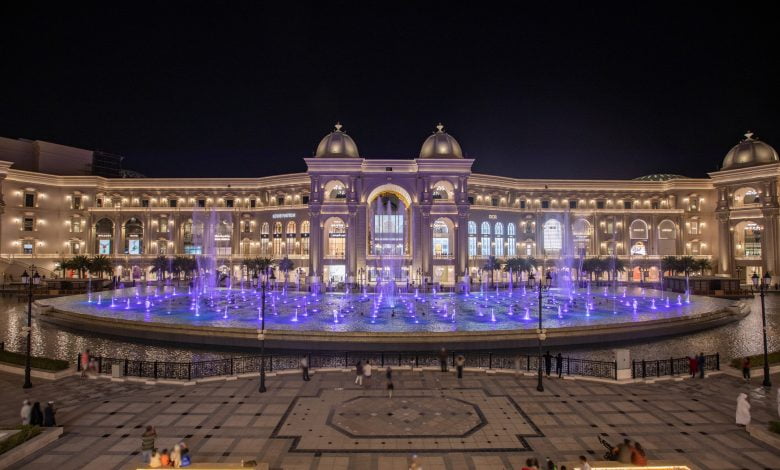 No region better demonstrates Qatar's limited size and lofty goals than Lusail. One of Qatar's newest and most promising locations is Lusail City. Shopping, entertainment, dining, and other activities are all available here. Because of this, we have compiled a list of the finest things to do in Lusail, from checking out the world-class athletic venues to eating your way through the Lusail Food Arena.
Public art at Lusail Multipurpose Hall
Qatar is home to some beautiful public artwork that you can view for free, ranging from Richard Serra's 7 to César Baldaccini's Pouce (Thumb). One of our favourite things to do in Lusail is to view The Challenge 2015, an artwork that is situated outside the Lusail Multipurpose Hall. The enormous artwork was made by Iraqi artist Ahmed Al Bahrani to commemorate Qatar's selection as the site of the Men's Handball World Championships. One of the hands emerges from the earth holding a ball.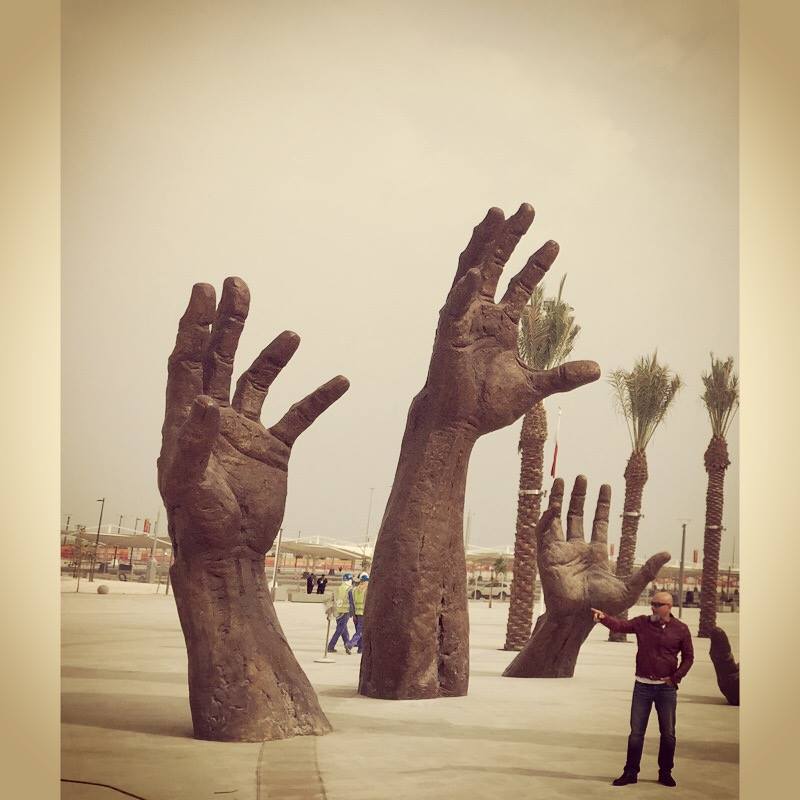 Suspension bridge over to Qetaifan Island North
The suspension bridge leading to Qetaifan Island North is swiftly becoming as one of Doha's most picturesque and photographed locations. The finest place to view it is unquestionably from one of the many eateries or cafés that have sprung up in front of the Waterfront Hotel Apartments on the shores of Lusail Beach, especially at night.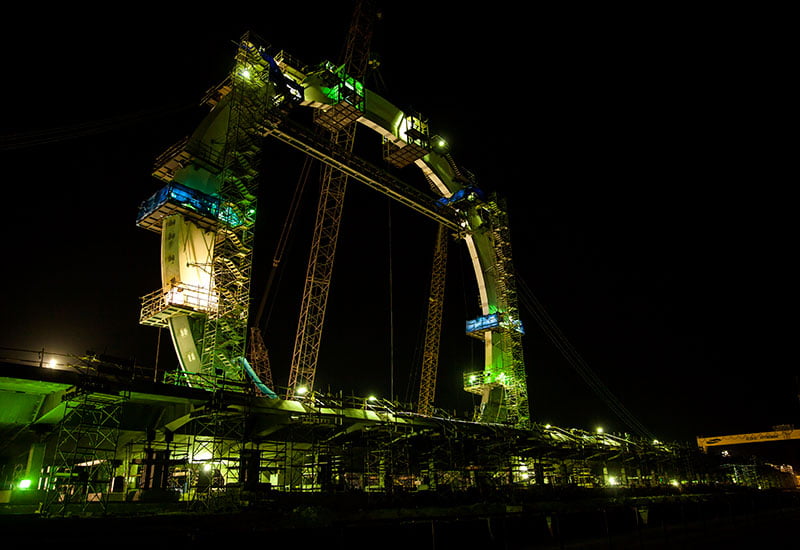 Explore the Lusail Food Arena
The Lusail Food Arena definitely makes us think with our stomachs. Visitors can choose from a variety of food options at the Lusail Marina Food Arena, a drive-in or drive-through dining concept, including coffee shops, juice stands, burger establishments, and other fast food. You will definitely have a good time there. Whether or not you own an automobile, everyone is welcome. The Lusail Marina Food Arena is perfect for you if you enjoy discovering new places in Qatar and learning about the local cuisine.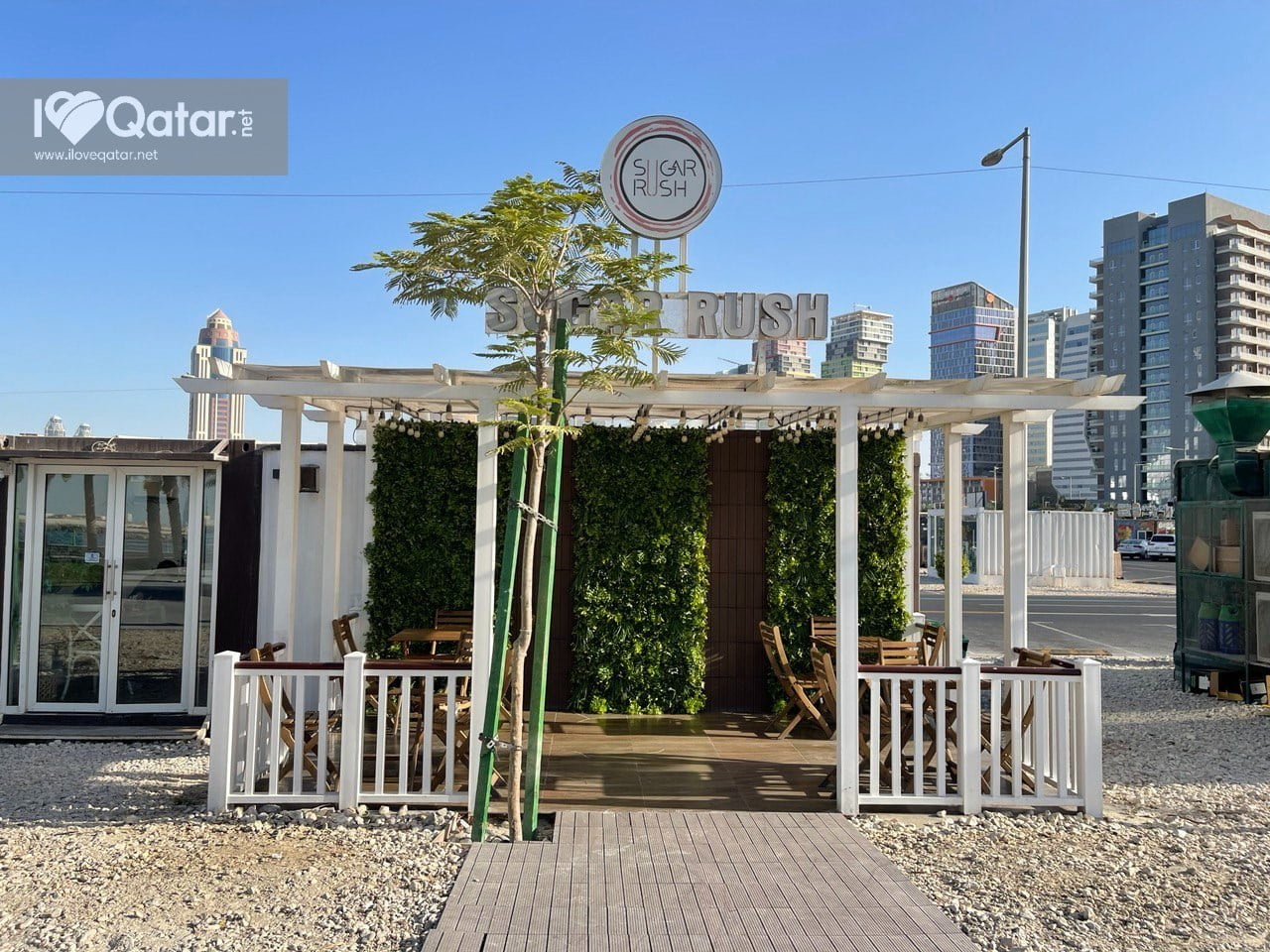 Take a stroll along the at Lusail Marina Promenade
It's possible that you will be tempted to roll home for a sleep after eating your cheeks at the Lusail Food Arena. However, you would miss out on the stunning promenade, which offers breathtaking views of the ocean, as well as the Katara Towers and the close-by West Bay Lagoon.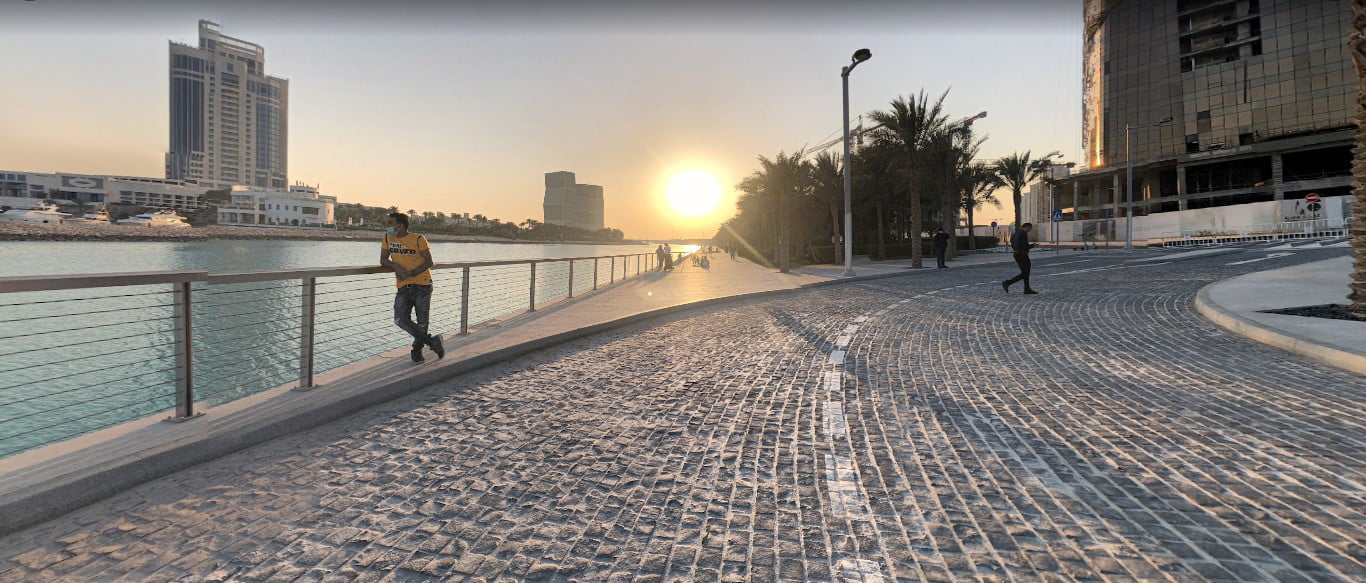 Obtain tranquilly at Arena Fitness
Not a big walker? There are lots of classes you can attempt at the ladies-only Arena Fitness, so don't worry. You can schedule a yoga or pilates session if you are trying to unwind, but the different studios within offer everything from strength training to spinning.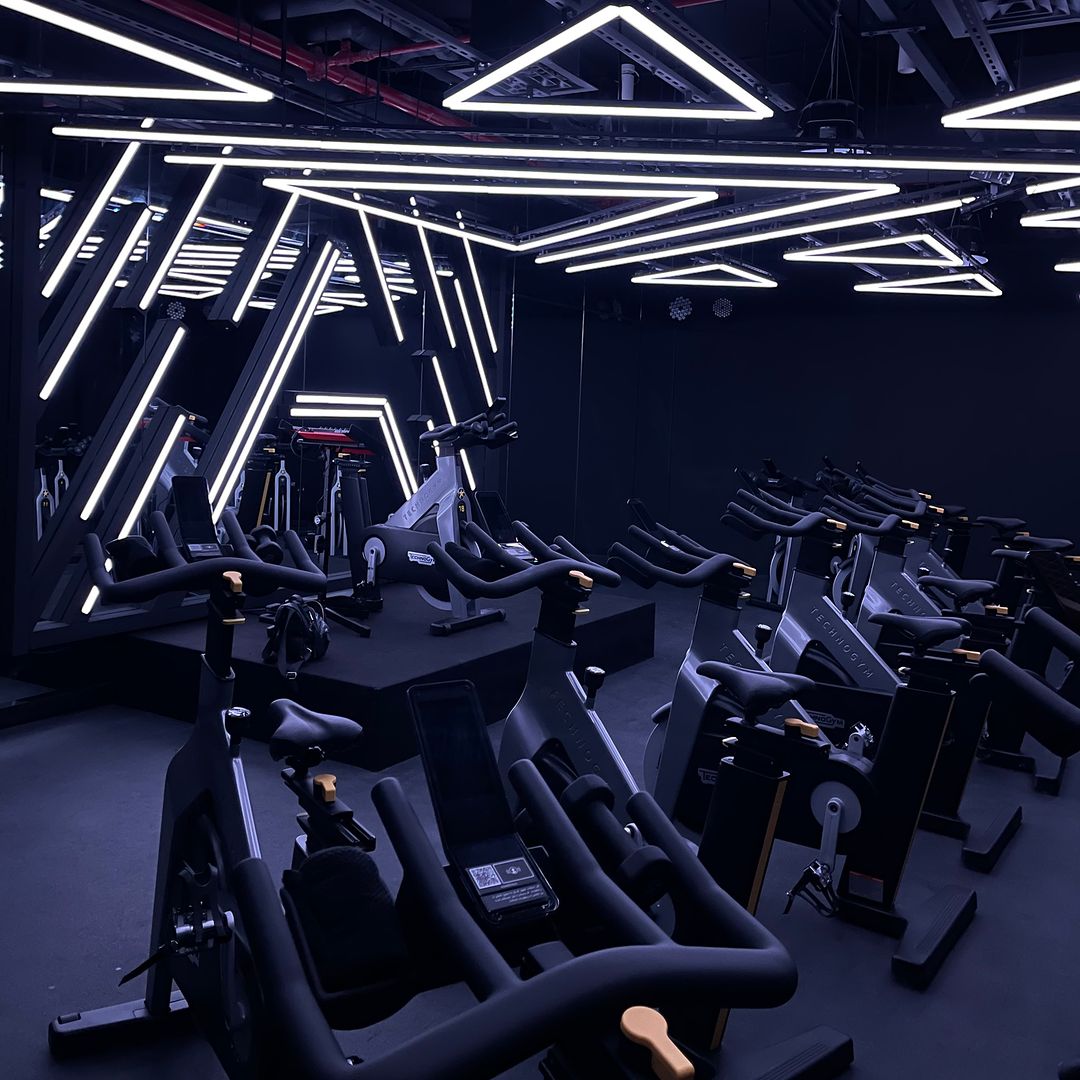 Get some exercise in Crescent Park
Since it opened in 2019, Crescent Park has likely already appeared on your Instagram feed thanks to its interior arch, which provides a breathtaking perspective of the surrounding neighbourhood. This is one of the greatest places to go if you are seeking for things to do in Lusail because it offers you the opportunity to use cycling tracks, football fields, and tennis courts in addition to social media fodder.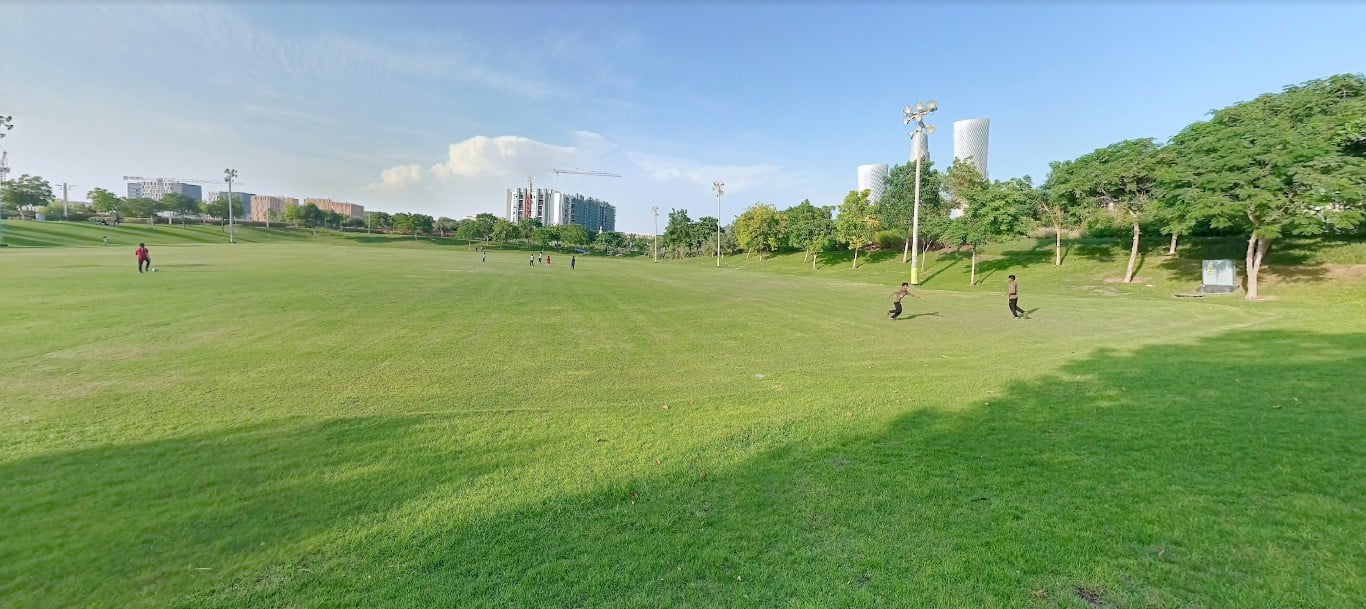 Visit Ink Café to enter into a cartoon world
Although Ink is officially a part of the Lusail Food Arena, we felt that it was so outstanding that it merited a special mention. Ink's decor is totally black and white and painted to resemble 2D, taking inspiration from the enduringly fashionable cartoon café trend in South Korea. But don't worry, the meals and coffee here are very tasty.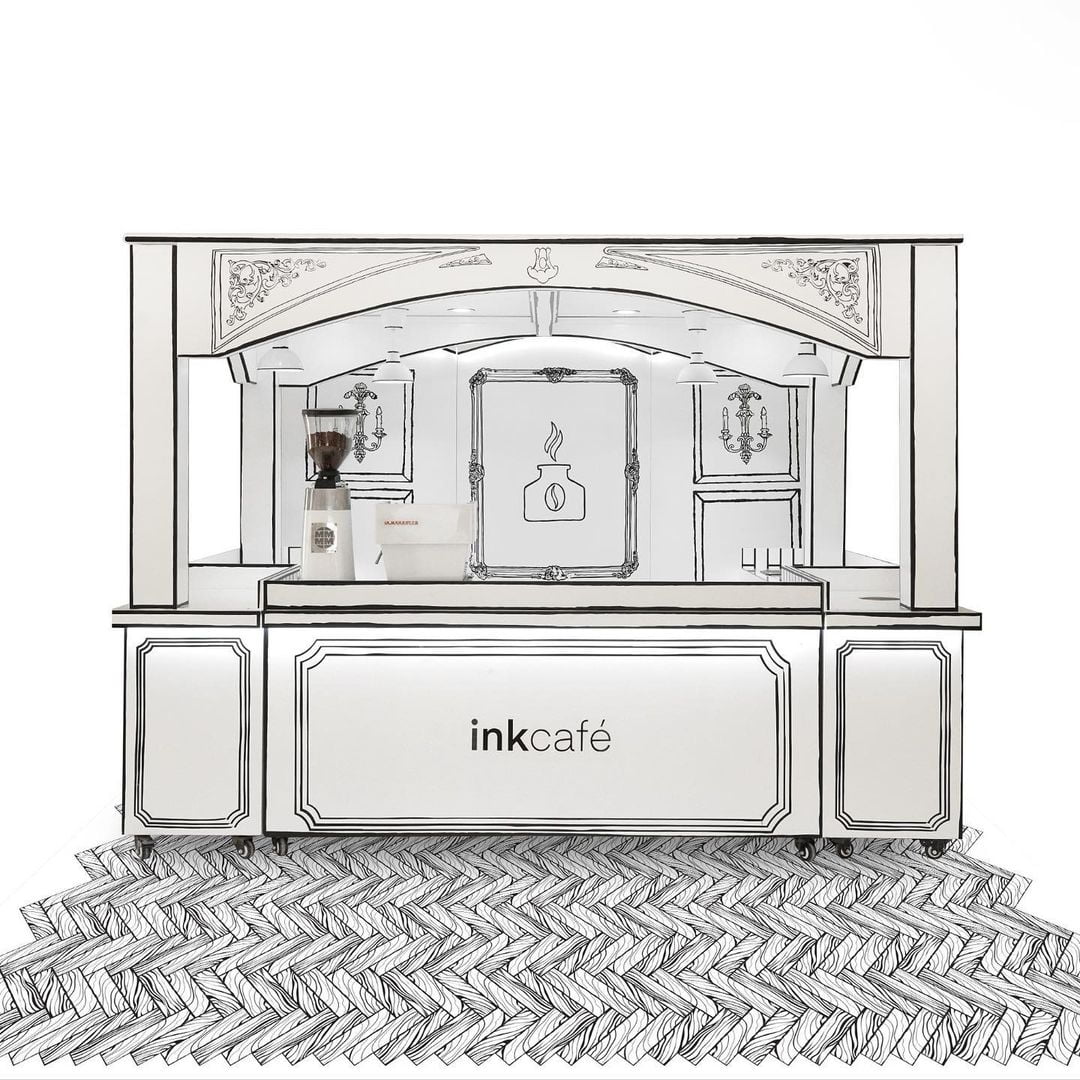 Place Vendôme is a great place to go shopping
Once it opened, the eagerly awaited Place Vendôme mall soon rose to the top of the list of things to do in Lusail. The stunning design, which was modelled after Paris's upscale shopping district Rue de la Paix, even has a canal that is surrounded by cafes and restaurants. You won't have any trouble finding what you need because several stores are present here.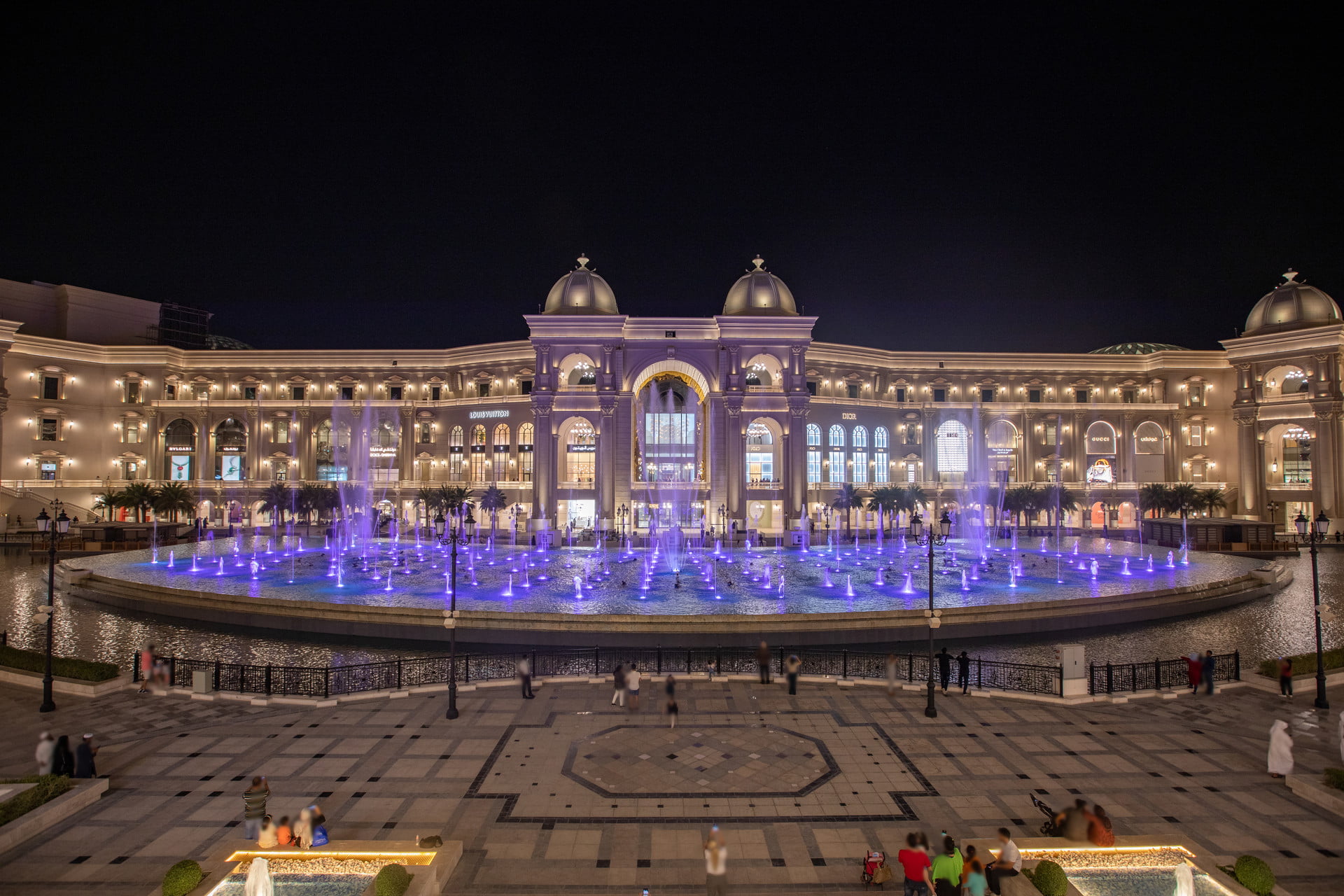 Jog and Cycle around an F1 circuit at Lusail Circuit Sports Club
Lusail Circuit Sports Club has its general and ladies' training days, giving you the opportunity to test out the track. You can stroll, jog, skate, or ride a bike under the floodlights on Wednesdays between 8 and 11 o'clock, while ladies can use the track on Tuesdays. You can check the schedule for the upcoming training day and sign up for the event on their website.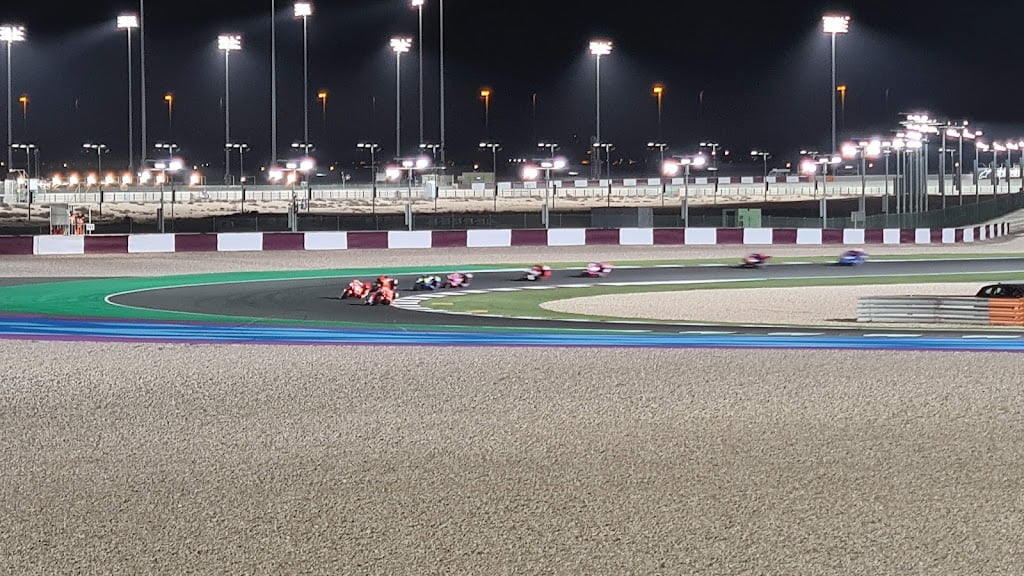 Pose gorgeously close to the I Love Lusail sign
Did you truly visit Lusail if you didn't get your photo taken next to the "I Love Lusail" sign? This must be at the top of your list of things to do in Lusail whenever you come because it is situated along the Lusail Marina Promenade. The neighbouring fountains come to life at night and make for the ideal Instagram shot.