Entertainment
12th Qatar International food festival coming back by March 11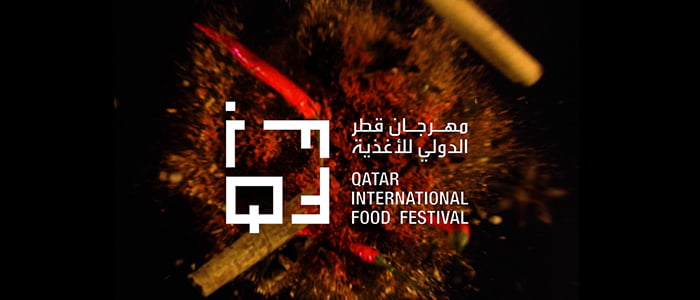 For the ultimate foodie adventure, the 12th Qatar International Food Festival (QIFF) is the place to be from March 11th to March 21st. The festival has moved to a new location at Lusail Boulevard, promising a smorgasbord of gastronomic delights ranging from haute cuisine to street food. Invite your friends and family, and get ready to embark on a culinary adventure of a lifetime.
Timings and Entry
The festival opens on weekdays from 2pm to 11pm and on weekends from 2pm to 1am, so there's plenty of time to feast on all the deliciousness and participate in various activities. Plus, entry is absolutely free with registration on Qatar Tourism's website, making it an accessible experience for all. Getting to QIFF is a breeze too. You can hop on the metro and get off at the QNB Metro station, or simply take a taxi or private car. No matter your mode of transportation, the journey will be hassle-free.
Highlights for this year
Get ready for a spectacular experience at this year's event as Qatar pulls out all the stops to showcase its diversity. From breathtaking fireworks show to mesmerizing roaming acts, there's something for everyone. Take dining to new heights with the unique dinner in the sky experience or indulge in a high-end afternoon tea with Harrods. The festival caters to all dietary preferences with its vegan and healthy food sections, while the kids' and accessible VIP sections ensure inclusivity. For an exclusive experience, check out the invitation-only VIP Lounge. Watch culinary masters at work on the live cooking stage or glide on the ice rink (entry fee to be confirmed). To learn more, sign up for the food-related workshops (ticketed). With such an exciting lineup of activities, this year's edition promises to be unforgettable.
Taste international cuisines
Indulge in a world of flavors from local favorites like shawarma to exotic delicacies like Mexican tacos and Liberian rice bread. With so many mouthwatering options, even the most discerning palate will find something to savor. The festival is a foodie's paradise, where you can indulge in mouthwatering dishes from a variety of vendors. From sweet to savory, the festival caters to all taste preferences. The vegan and healthy food sections ensure that those with dietary restrictions can also indulge in delicious foods. Plus, with live cooking demonstrations, you can learn tips and tricks from renowned chefs and discover new flavors to add to your culinary repertoire.