Top 5 News
2.4 million passengers ride Doha Metro, Lusail Tram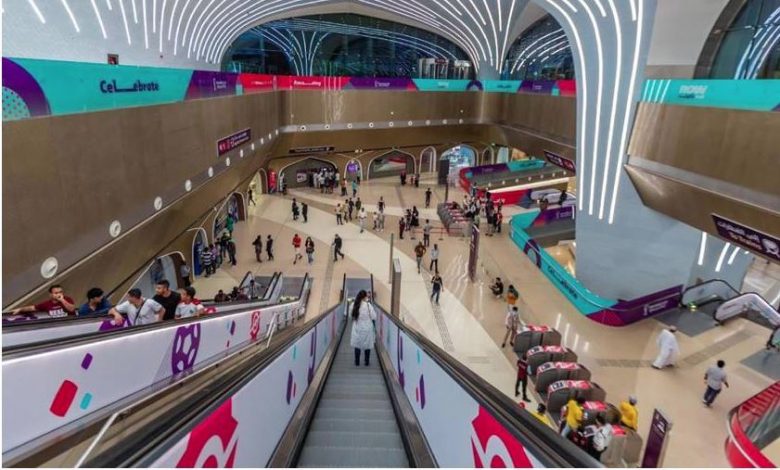 Doha Metro and Lusail Tram carried 2,442,963 people throughout the first four days of the FIFA World Cup Qatar 2022TM competition to their different destinations, particularly toward the tournament venues, recreational areas, and fan zones.
During the first four days of the competition, Doha Metro had unprecedented increase in its user base, with 2,351,244 people using its tree lines to travel to various terminals and destinations.
In its daily statistics, Qatar Railways Company (Qatar Rail) reported that the total number of the users of Lusail Tram reached roughly 91719 passengers during the same period, which translates the efficiency and capability of the modern transportation networks that were previously customized by the state to secure the seamless and easy transference of the tournament fans, citizens and residents.
West Bay stations, Souq Waqif, and DECC saw a significant turnout during the opening day of the tournament on Nov. 20, when the overall number of metro users reached around 544,962 passengers. The next day, the total number of users reached approximately 529,904 passengers. The number of users reached 650,881 passengers on previous Tuesday, with the majority of them using Msheireb stations, Souq Waqif, and DECC. With 625,497 passengers on Wednesday, Lusail, DECC, and Souq Waqif stations topped the list of the most frequented locations.