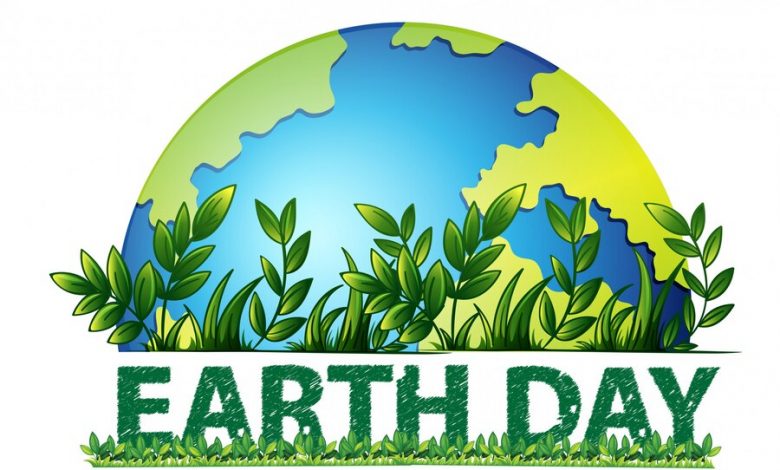 Earth Day is a yearly event on April 22nd that honors the accomplishments of the environmental movement and encourages action for ecological conservation. Restore Our Earth is the subject of the 51st-anniversary celebration, which focuses on environmental rehabilitation.
History of Earth Day
On April 22, each year, Earth Day commemorates the year that the contemporary environmental movement was founded. With the release of Rachel Carson's New York Times best-seller Silent Spring in 1962, the stage was set for change. A landmark moment, the book increased public knowledge and care for living things, the environment, and the indissoluble links between pollution and public health, selling more than 500,000 copies in twenty countries. Denis Hayes, a young activist that Senator Gaylord Nelson hired, amassed an 85-person national team to promote events across the nation. The initiative quickly grew to involve a variety of organisations, church groups, and others. They changed the name to Earth Day, and it quickly gained popularity across the nation and attracted the attention of the national media. In response to Earth Day, 20 million Americans—at the time, 10% of the country's population—took to the streets, parks, and auditoriums to protest the effects of 150 years of industrial progress, which had left a growing legacy of major negative effects on human health.
Qatar's efforts toward an eco-friendly environment
Qatar's role as a venue for important international gatherings has contributed to an increase in ecological awareness in Qatar over the past ten years. These have included the 2012 UN Conference on Climate Change and government sustainable investment food security initiatives, like the greenhouse loans from the Qatar Development Bank (QDB), which QBG is supporting by holding workshops for QDB clients on greenhouse cultivation, hydroponics, and crop cultivation methods. Qatar signed important agreements including the Paris Agreement and Kyoto Protocol to the UN Framework Convention on Climate Change after realizing the value of preserving the environment. Environmental development is also one of the four pillars of Qatar National Vision 2030, along with human, social, and economic advancement. It has taken the form of state-sponsored ecological awareness campaigns, animal protection initiatives, air quality monitoring programs, as well as afforestation and agricultural work.
Quranic Botanic Garden's Museum
More than 120 artifacts, including plant parts, traditional medicinal plants, as well as instruments for farming, preparing food, and drinking, are on display at the Quranic Botanic Garden's Museum. All of the garden's plant species are cataloged in the herbarium and seed bank unit, which are both located in the garden. Quranic Botanic Garden's Museum has carried out numerous wild plant restoration and conservation projects across the nation, rehabilitating and developing Qatar's vegetation in the process. These projects aim to combat desertification, support biodiversity, reduce carbon emissions, and engage the community in protecting Qatar's environment, plants, and natural resources. Additionally, they have provided the community with seeds and seedlings of wild plants to plant in the nation's various natural ecosystems.
Middle-East making strides
The world has come a long way, but there is still a long way to go in the era of the United Nations Sustainable Development Goals, integration of environmental policies into national policymaking and visions, like Qatar National Vision 2030, and electric cars that aim to be operated by artificial intelligence. There is a long road ahead, but they are moving in the right direction in the Middle East, an area beset by pollution, water scarcity, overgrazing, high temperatures, excessive mining activities, and urbanization. Environmental preservation and sustainable economic growth have become more important policy considerations across the region, and society as a whole is becoming more conscious of the need to support these initiatives.
Earth Day today
More than a billion people worldwide observe Earth Day each year as a day of action to change human behavior and bring about changes to global, national, and local policy. It is now largely acknowledged as the largest secular commemoration in the world. Now as the effects of climate change are becoming more and more obvious every day, the fight for a clean environment is continuing with increasing urgency. These discussions, protests, strikes, and mobilizations are reaching a global audience thanks to digital and social media, which is also bringing generations closer together to tackle the biggest crisis humanity has ever faced.