Top 5 News
7 storey building collapses in Mansoura, 12 families evacuated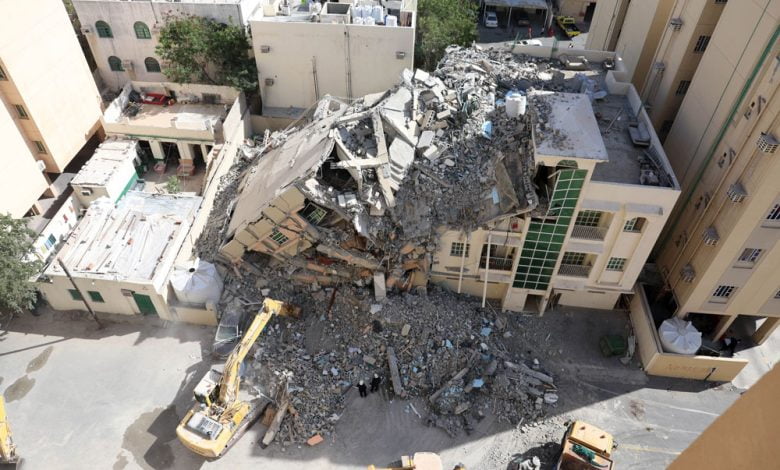 A catastrophic building collapse in the Bin Durham (Mansoura) area of Qatar has resulted in the evacuation of 12 families. Brigadier General Abdullah Al Muftah of the Ministry of Interior recently spoke with Qatar TV to provide an update on the situation.
According to Al Muftah, the affected building and its surrounding structures have been evacuated. The 12 families displaced by the incident have been relocated to a nearby hotel and are receiving psychological care from the community police. The incident was first reported at 8:33am when authorities received a distress call about a building collapse on Al Khudri Street in Bin Durham. Emergency teams, including ambulance, traffic, Al Fazaa, and rescue teams, quickly mobilized and arrived at the scene.
Thanks to the tireless efforts of the rescue teams, seven individuals were successfully rescued from the rubble and transported to the hospital. However, tragically, there was one reported casualty. Currently, those injured in the collapse are receiving the necessary care in the hospital.