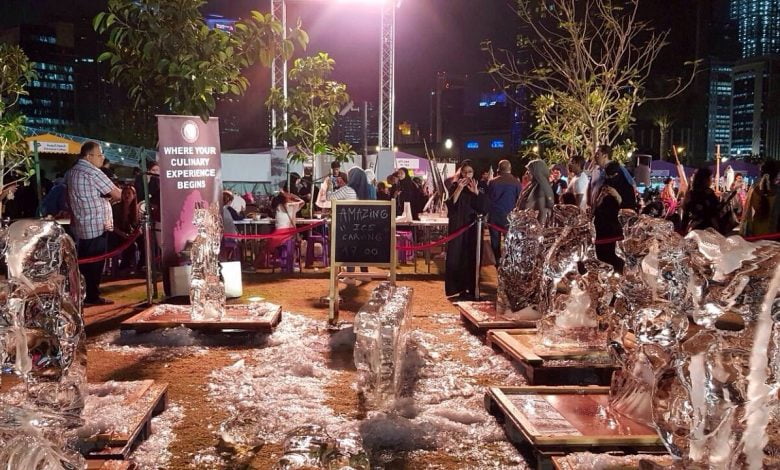 Despite the country's sweltering temperature, Qatar nonetheless manages to save a few beautiful, green parks. For individuals searching for a location to be active, these open areas provide jogging pathways, and some have playgrounds and attractive attractions for youngsters. Sip coffee at a parkside café if you would rather do something more leisurely. Some of Qatar's most delightful and tranquil parks have been chosen by us. Activities, scenery, plants, and amenities vary from park to park. In Qatar, you can be sure to discover a lovely public garden.
Museum of Islamic Arts Park
All throughout the year, a variety of activities are held at the Museum of Islamic Arts Park. In the colder months, you can attend exercise classes outside and watch movies in the open air. A spectacular view of Doha's skyline gleaming over the water while strolling along the promenade at night is beautiful. The Museum of Islamic Arts Park's enormous trampolines and fantasy castle with ropes, staircases, and slides are perfect for keeping active kids pleased. Even a bicycle rental is available, allowing you to take a leisurely tour of the park while enjoying the nocturnal wind.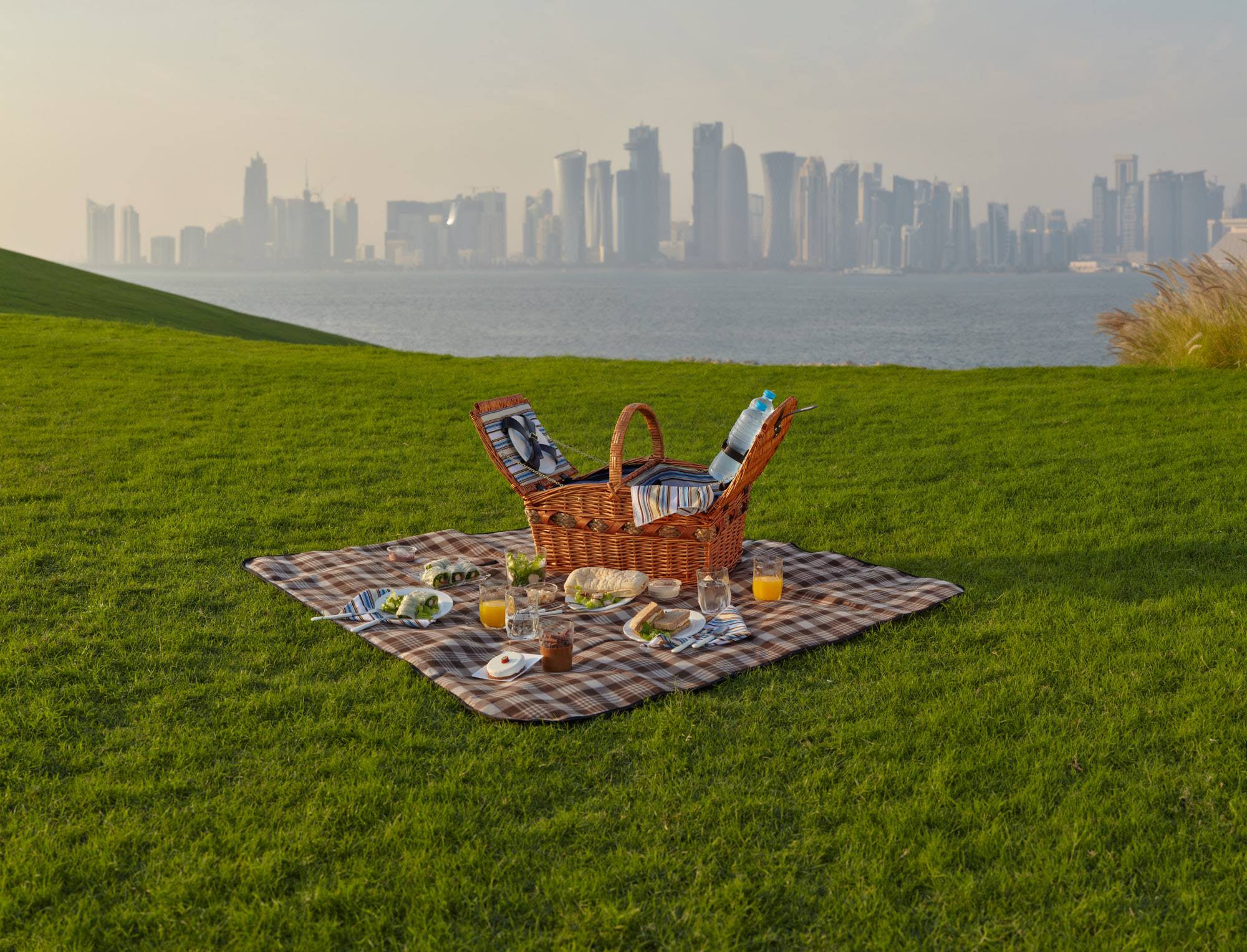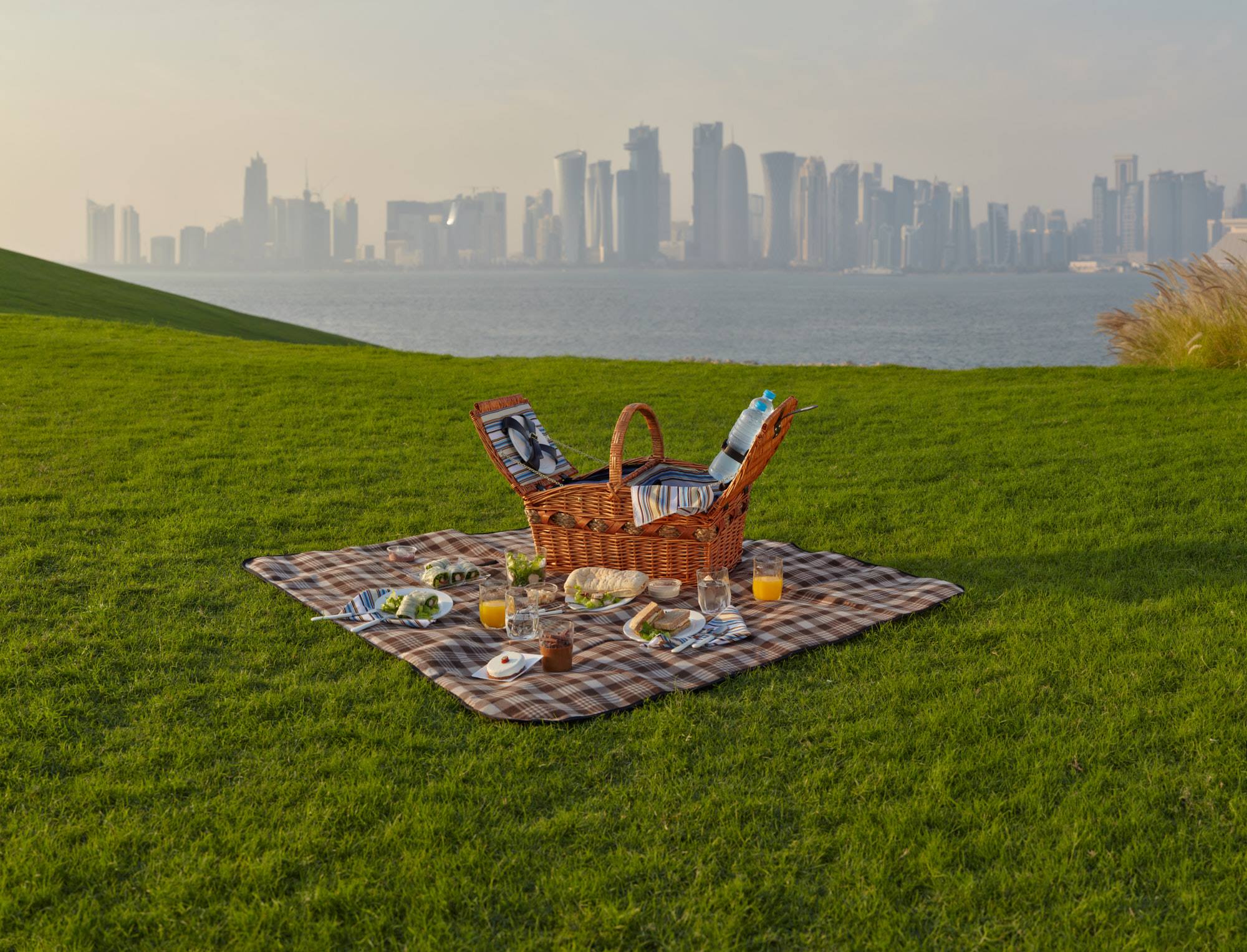 Aspire Park
Aspire Park in Qatar is enormous, measuring an amazing 88 hectares, and it provides a variety of sports-related activities. The capital of Qatar, Doha, lies around 13 kilometres west of this bustling region. Run on the jogging track to start the day, then stop by the on-site café for a hot beverage. After a long, hot day, many like unwinding on the park benches beside the fish pond in the evenings. When you have a BBQ there at night with a view of Doha's skyline, the park really comes to life.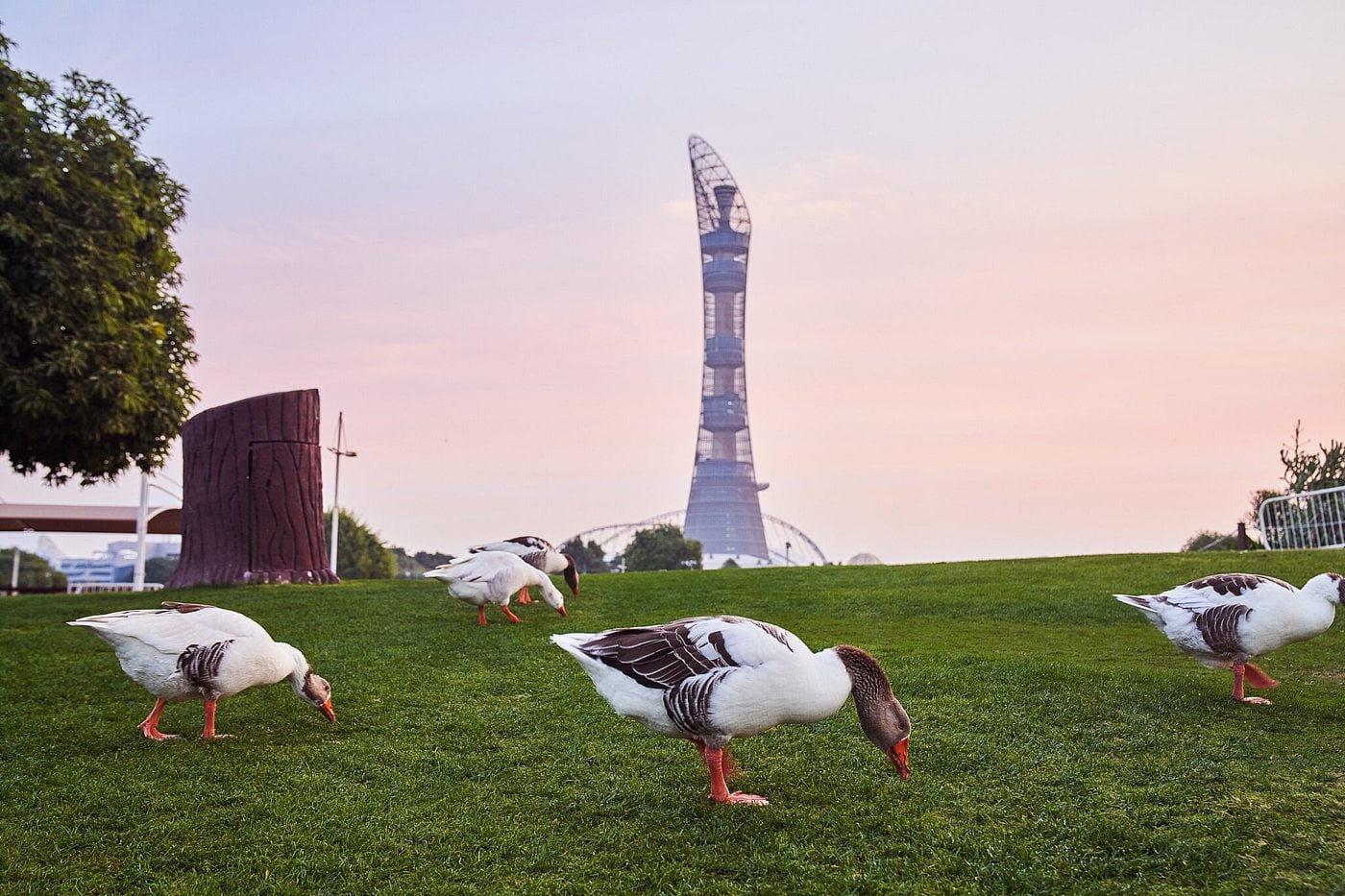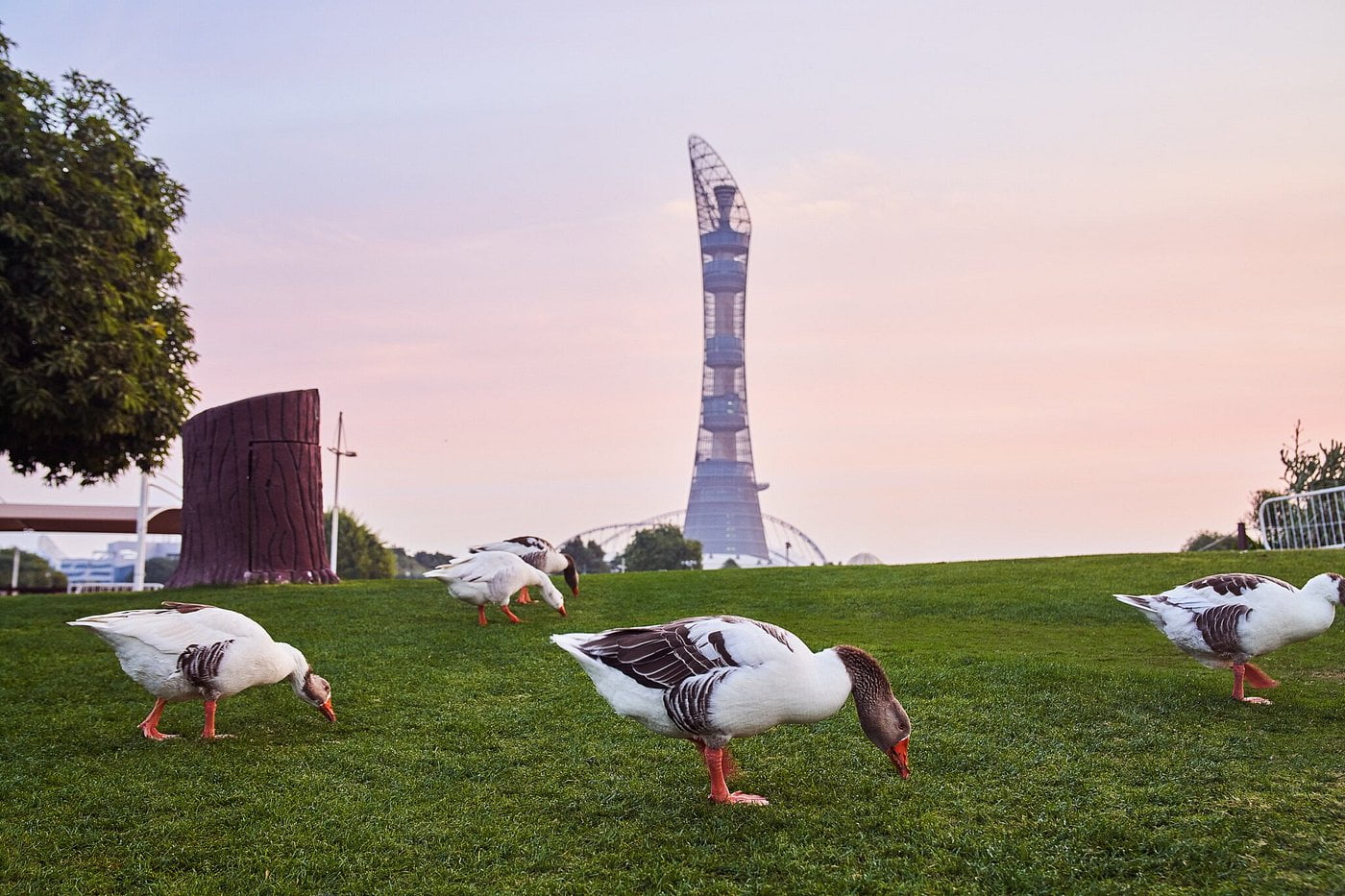 Souq Waqif Park
Located in the centre of Doha, Souq Waqif Park is a haven for botanists. Gardens close to the seaside sprout colourful flowerbeds. You can spread out your blanket and have a leisurely lunch on the grass fields. Large fountains offer cooling respite and entertainment for children. This park and the adjoining Souq Waqif are the sites of several events, including the Spring Festival, which features dancing and acrobatic acts. During the Local Dates Festival in July, you can gorge yourself on date fruits.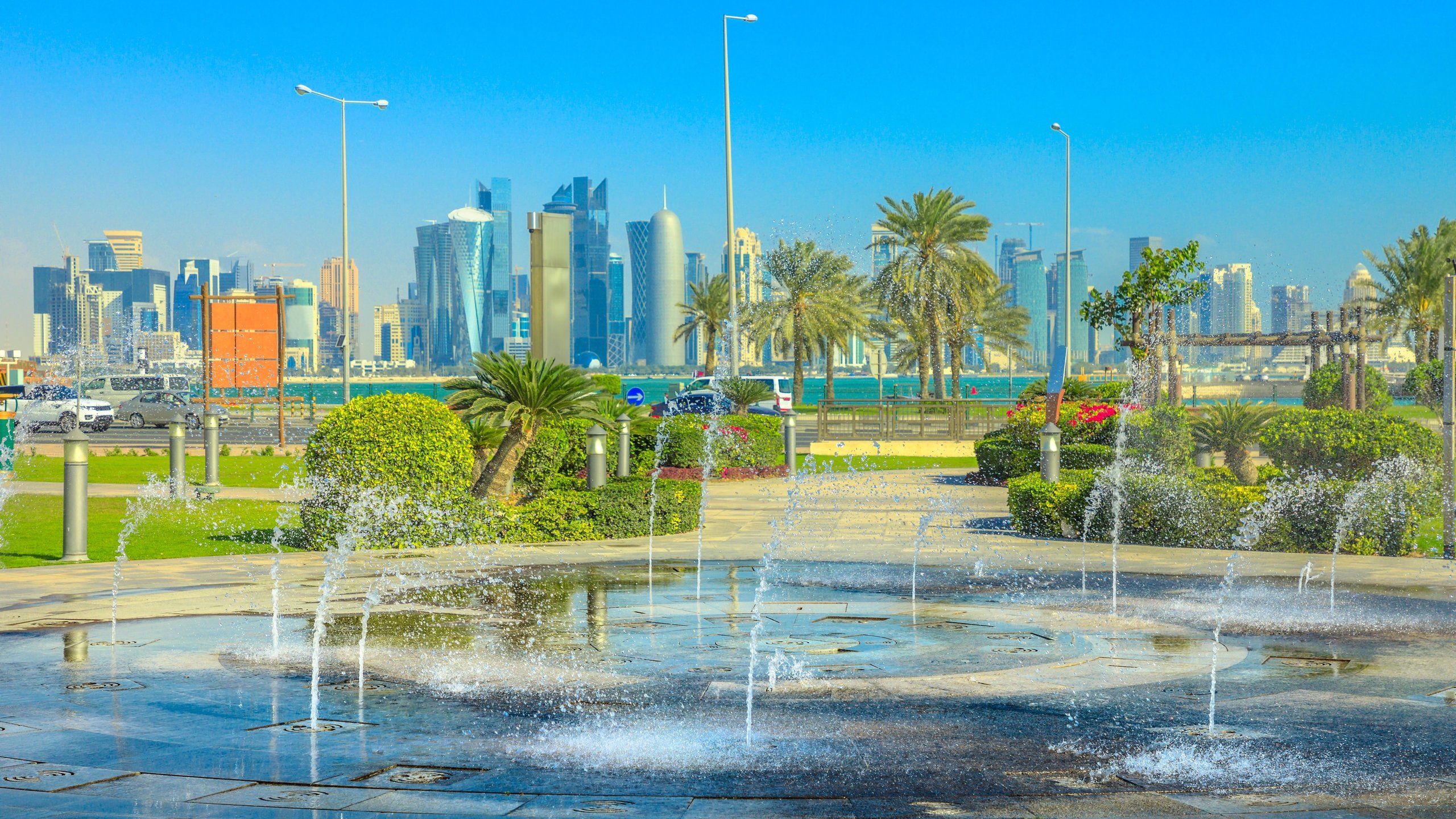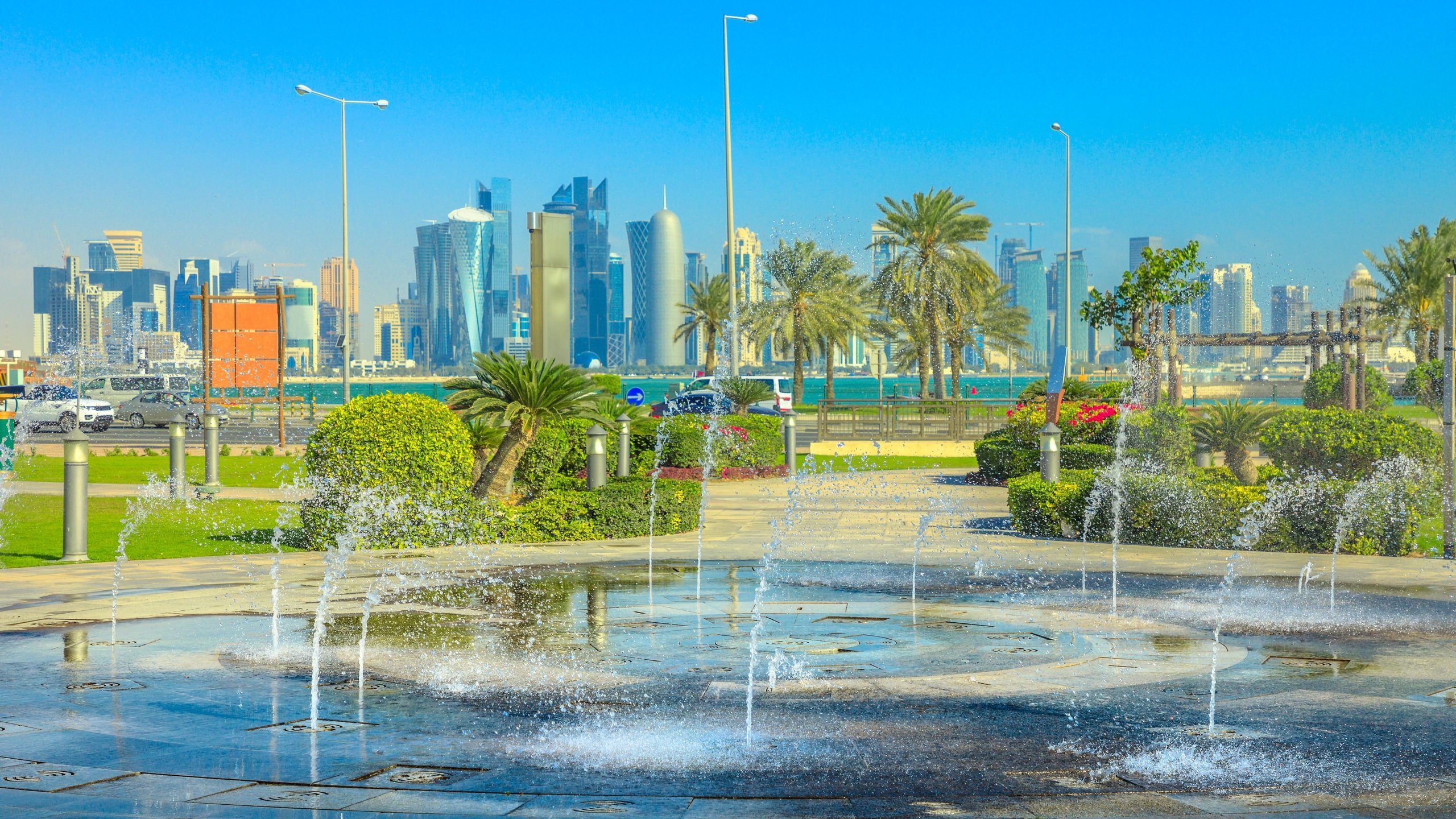 Al Bidda Park
Along the Doha Corniche, there are playgrounds, many gyms, and running paths in Al Bidda Park, a multipurpose park. It also contains a basketball court and a football field, which contribute to the park's sporting appeal. Al Bidda Park is one of Doha's public places and parks where dogs are most welcome. Bear in mind that your pet should be restrained with a leash. Using the numerous fire pits, seats, and tables in the park makes hosting a barbeque party simple. Al Bidda Park, which spans along the city's shore, is conveniently accessible from Souk al Waqif.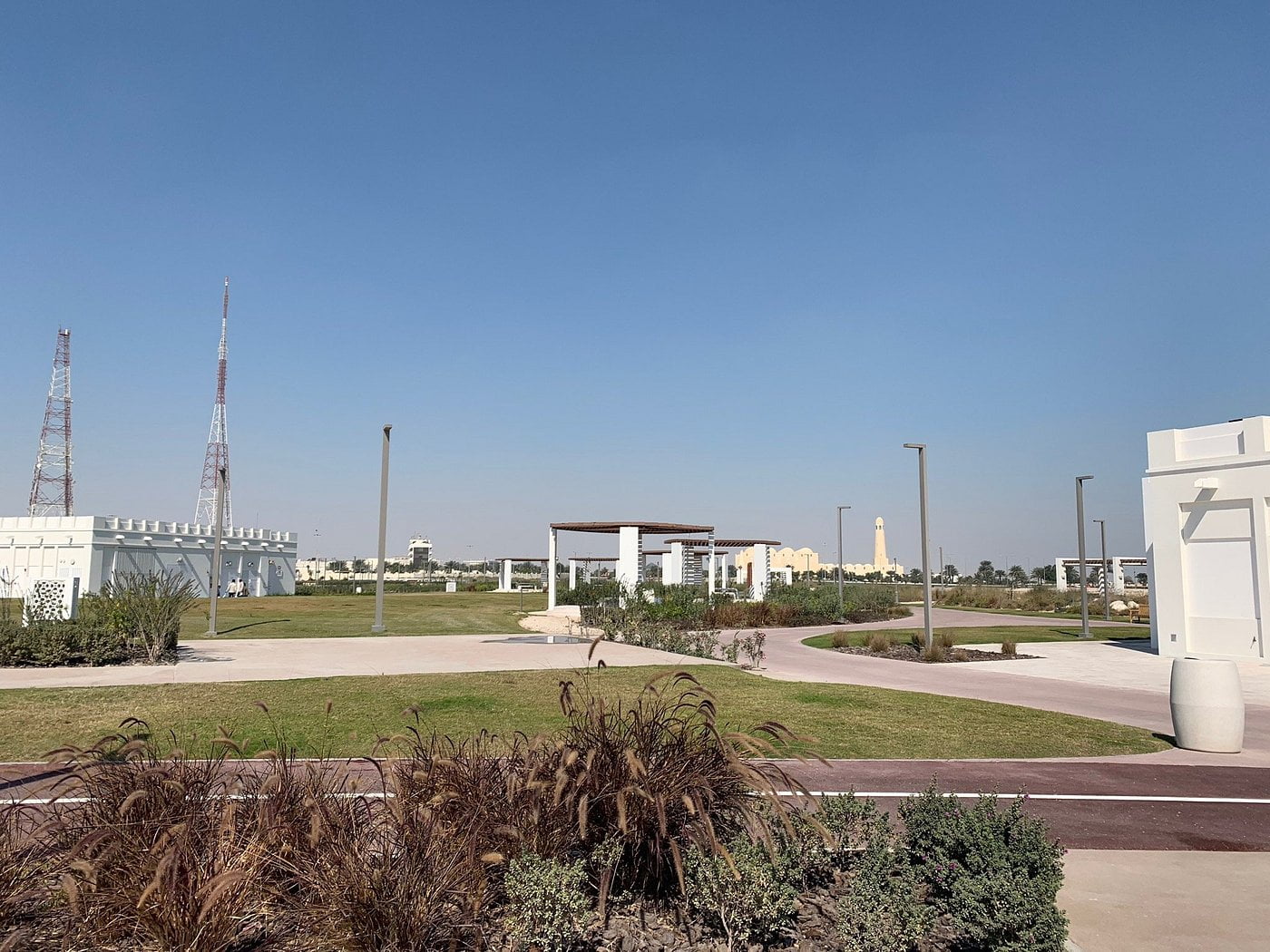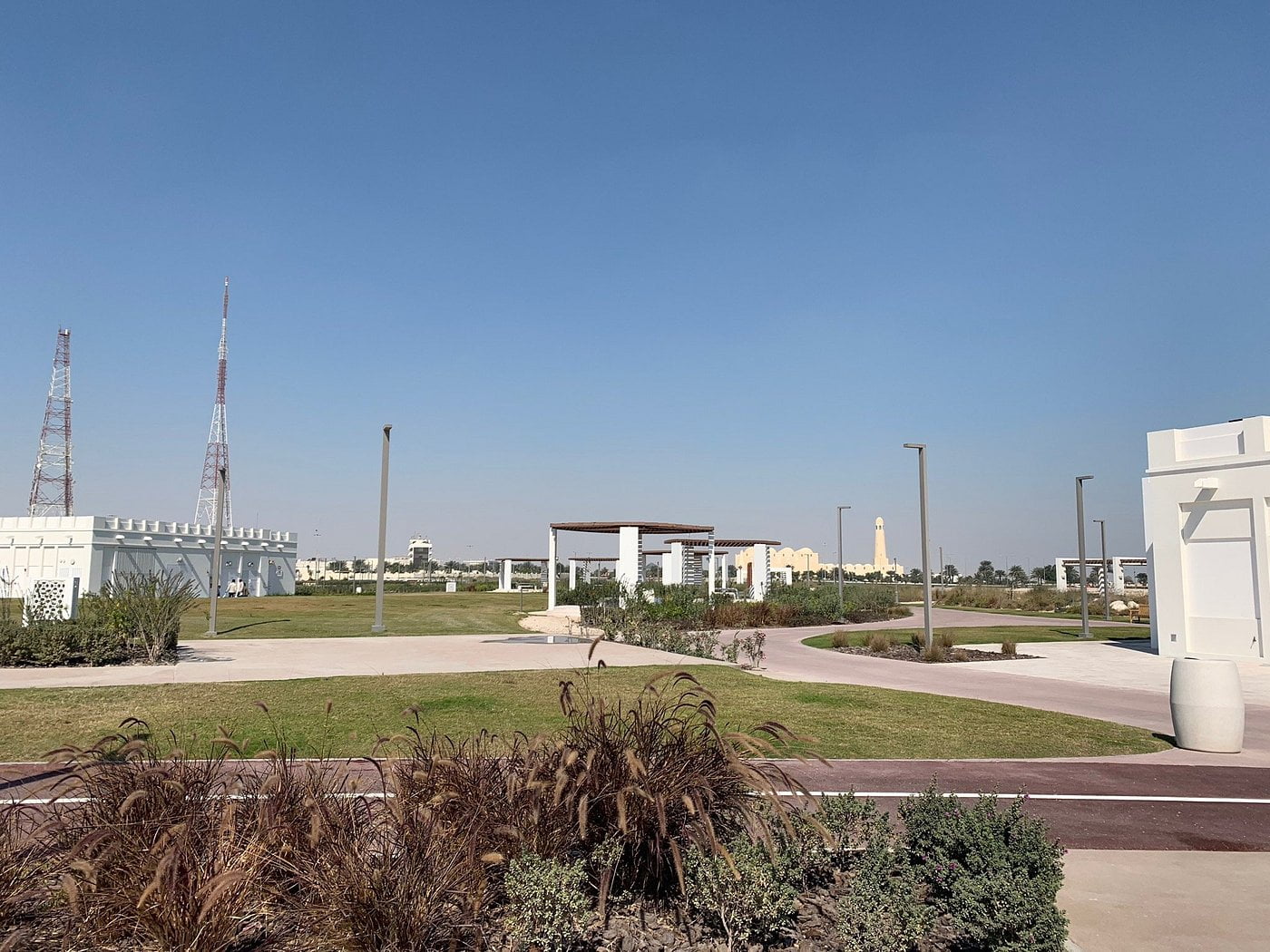 Katara Green Hills
The Katara Cultural Village is surrounded by cool meadows and trees known as the Katara Green Hills. On each side of the hamlet, the gardens are split into the Northern Hills and Southern Hills, featuring walking paths and recreational amenities. The Katara Green Hills is a really nice area to get some peace and quiet while viewing Katara Beach.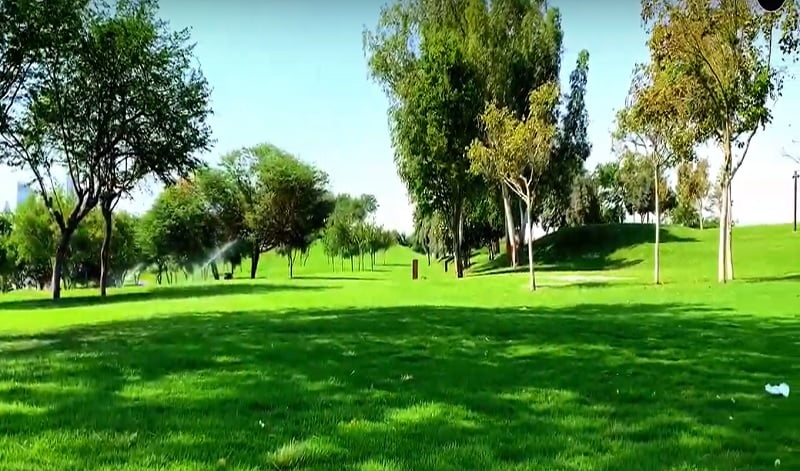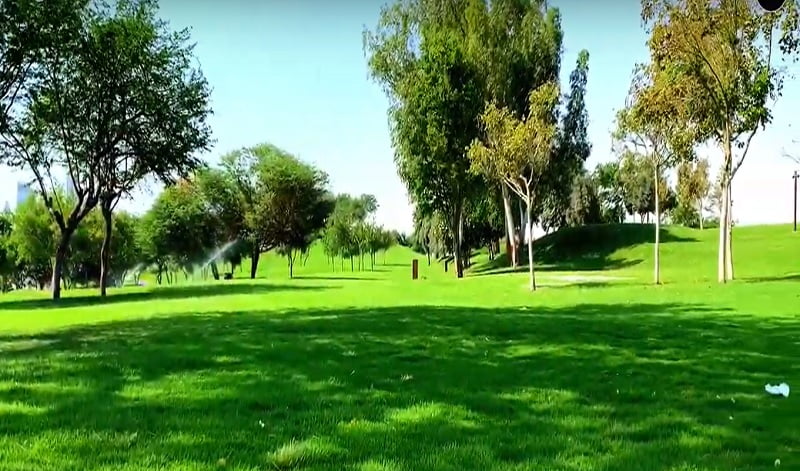 Oxygen Park
In Doha, Oxygen Park is a great place to get your exercise done. This 13-hectare park in the north of Doha is designed with athletes in mind; it has volleyball courts and running routes. You can choose the game you wish to play with your family and friends on a number of multipurpose fields. You can exercise at night when the facilities and tracks are lighted up to avoid the heat. You can enjoy the gardens and picnic spaces that are located around the athletic fields after stretching your legs. The playgrounds and artificial waterfalls in this large park will appeal to children.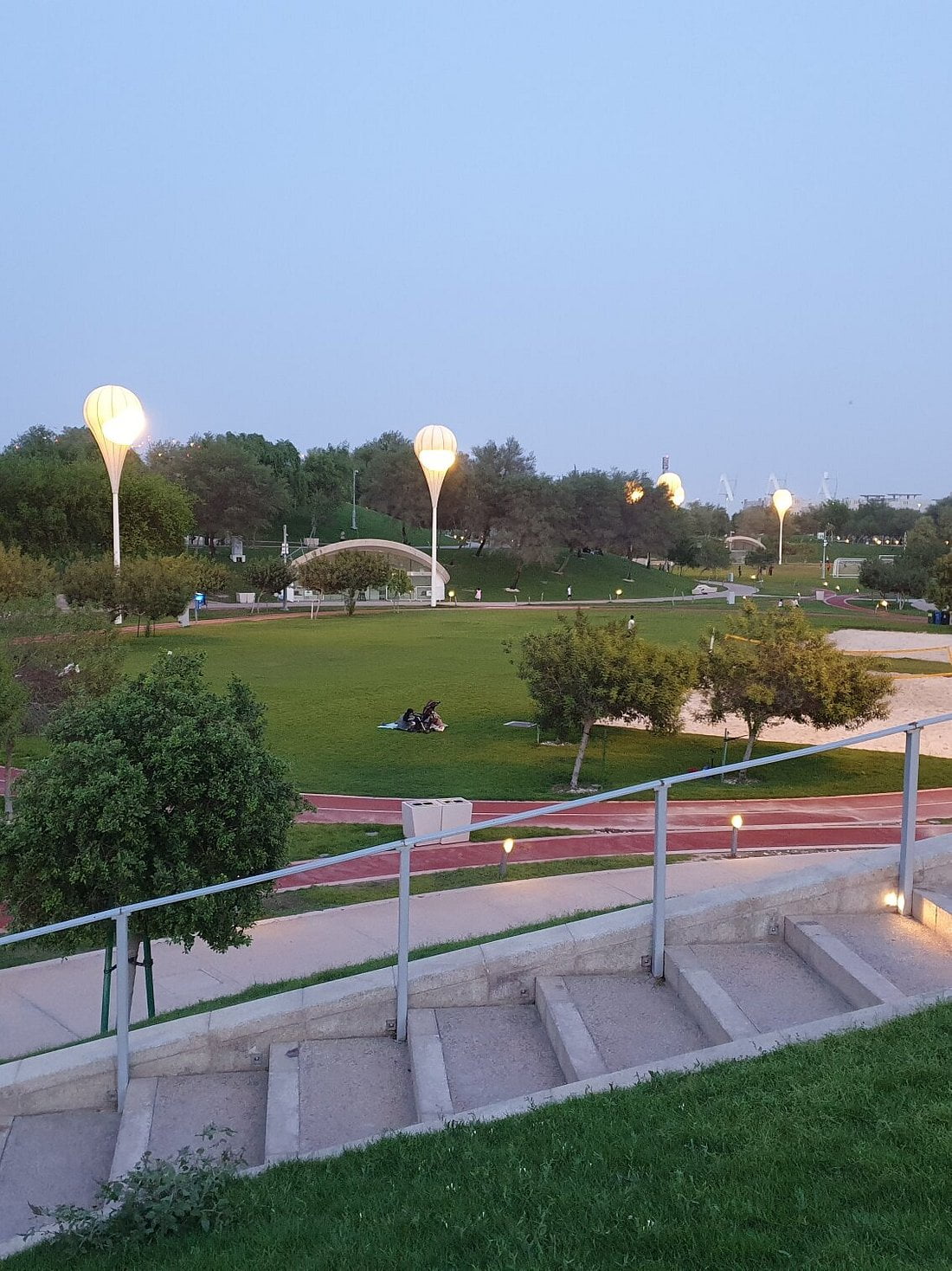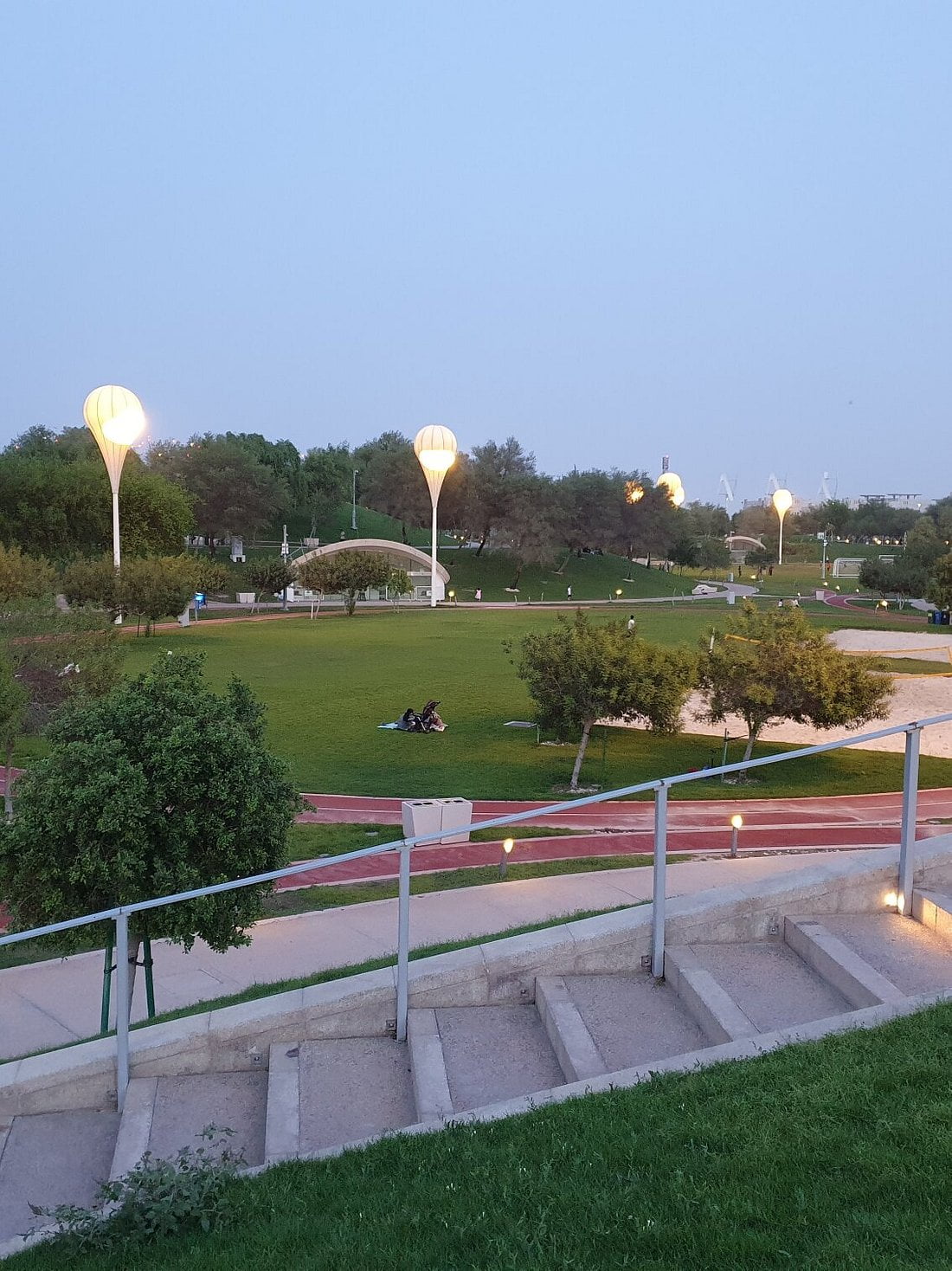 The Sheraton Hotel Park is located at the northern end of Al Corniche Street, directly behind the Sheraton Grand Doha Resort. Thanks to it's sizable playground and round-the-clock security, it's a particularly great location for families. It frequently holds events, many of which are geared toward families. With four levels of underground parking at the park, it has fitness challenges, prayer rooms, and a variety of eateries and snack stands.