Explore
A travel guide to Abu-Hamour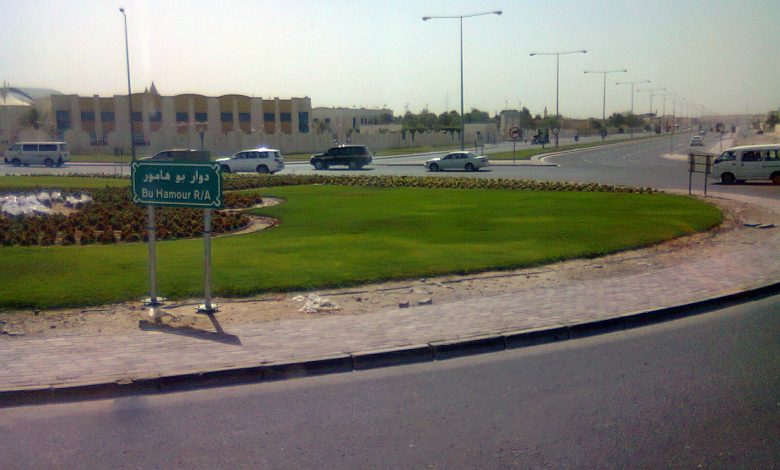 The neighborhood of Abu Hamour is located in the Qatari city of Al Rayyan. A section of Metropolitan Doha, it is also known as the Wholesale Market District. Tradition has it that the region was given its name after the species of fish that local fishermen caught the most frequently. In the 56 zones, it is.
Gold Plaza
One of the hubs in Qatar where everyone can enjoy a range of enterprises in one location with shared outdoor seating is Gold Plaza. The Regency Shopping Complex and a 24-hour Starbucks with a drive-thru are the first things you will see when you arrive at Abu Hamour on Wholesale Market Street. The Gold Plaza offers an outdoor communal dining area where customers can place orders from various businesses and enjoy them outside. In the evenings, when families and groups of friends gather to enjoy, the area is busiest.
Wholesale Market
Previously, Abu Hamour Central Market, one of Qatar's major markets, was housed in the Wholesale Market Area in Abu Hamour. The wholesale market was situated in what is now Souq Waqif in the Al Jasrah neighborhood of Doha. It was determined that the wholesale market would be moved to Abu Hamour and stay within Doha's authority, establishing the new western limit of Greater Doha as Doha's urban growth proceeded unabatedly during the latter 20th century. The Abu Hamour Central Market, which was still open, had fresh produce and fruit markets, cattle markets, and markets for decorative plants. All of the wholesale businesses at Abu Hamour Wholesale Market were closed at the beginning of 2017, and the majority of them were moved to Umm Salal Central Market in Umm Salal Ali. The animal market was moved to Abu Samra in southern Qatar, while the fruit and vegetable market was relocated to Al Sailiya.
Eateries and entertainment
Large retail malls with several well-known and recognizable high-street brands for weekend shopping and entertainment are available in the city, along with numerous hotels and restaurants that cater to all tastes and members-only clubs like rugby and golf clubs. Alcohol is accessible at authorized hotel restaurants and bars, but it is illegal to consume it or be intoxicated in public. Alcohol is available to immigrants in Qatar through a permission system so they can consume it at home.
Baluchi Camp
The government has designated a sizable area in Abu Hamour for the housing of Baluchi ethnic people. The Baluchis were originally from Oman, Iran, and Pakistan, but they moved to Qatar starting in the 1950s when Qatar began to profit from its oil extraction. The Baluchi population was first evacuated to a housing estate in Fereej Abdel Aziz in the 1950s, then to Nuaija, and eventually to Abu Hamour. Thousands of Baluchis are presently residing in the camp, some of whom have positions in the Qatari government and military but do not hold Qatari citizenship.
Villas and homes
Abu Hamour is particularly well-liked, especially by families in need of an extra room. Abu Hamour villas come with a minimum of three rooms and can be rented either furnished or unfurnished. Anyway, if you maintain your spending within the allotted amounts, you can decorate and furnish your house however you choose. Most homes in Abu Hamour include a front or back yard, which is great for hosting guests when the weather is nice. There are a number of large, immaculately maintained apartments for rent in Abu Hamour, some of which include pools and gyms available to residents. While few standalone villas are available for rent in Abu Hamour, the majority are situated in communities. Families might feel more secure in Abu Hamour's rental communities. In Abu Hamour, residing in a compound is a terrific opportunity to meet new people and develop friends. Some residents even form lasting relationships with their neighbors.