Top 5 News
AFLI President welcomed at Qatar National Library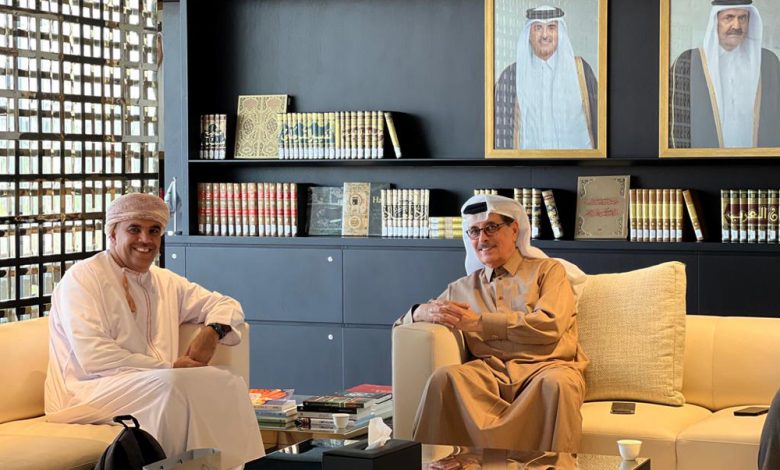 Dr. Nabhan Al Harrasi, the president of the Arab Federation for Libraries and Information (AFLI), was welcomed to the library on Wednesday by Minister of State and President of the Qatar National Library HE Dr. Hamad Bin Abdulaziz Al Kawari.
The two representatives talked about potential partnerships as well as knowledge and information sharing between the Library and the AFLI. Dr. Al Harrasi gave the Library an honorary gift during the visit as a thank-you for helping to support the AFLI and its numerous initiatives to exchange knowledge and resources with other partners in the Arab library and information industry as well as with library and information specialists.
The AFLI is regarded as the premier Arab organization promoting the interests of the library profession and those who rely on libraries and information professionals. It was established in Tunisia in 1986. In the sphere of libraries and information, it is regarded as the largest professional association in the Arab world.