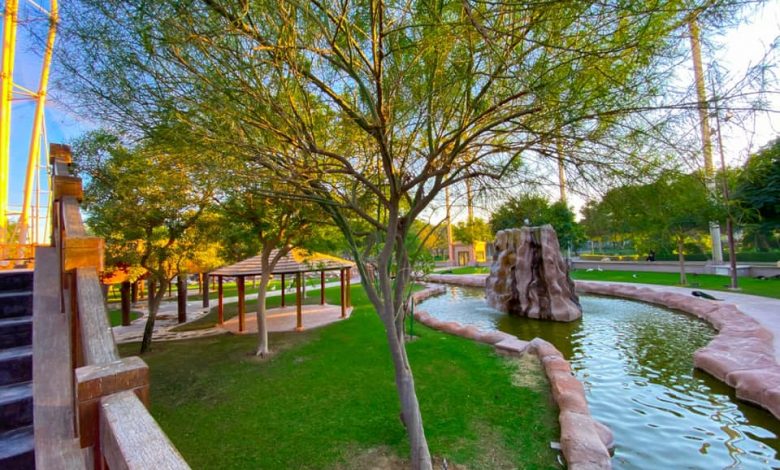 There are many different species of flora and animals in Qatar, a nation known for its interesting wilderness. The nation has a diverse habitat that includes both terrestrial and aquatic wilds, where mammals, marine creatures, and nocturnal animals can be found. Millions of tourists focus on this region of the globe every year, just to explore the amazing wilderness. When it comes to a recreational place, Al Khor Park Qatar is a fantastic place to see the best wildlife that Qatar has to offer. A fun-filled day out may be had here with families and friends. 
Revamping old park into new
One of the nation's oldest parks, Al Khor Park, reopened while receiving a QR250 million makeover. The new park featured a small zoo with animals like oryx, emus, zebras, and exotic birds, as well as well-kept green areas, a waterfall, water fountains, a miniature golf course, and an aviary. In addition, there are 26 restrooms, two cafeterias, a basketball court, an amphitheatre, and a skating area. 
Source: https://www.afar.com/places/al-khor-park-al-khor
Zoo's Wildlife Experience
The Al Khor Zoo in Qatar is one of the oldest animal preserves in the area and is likely the biggest zoo in the entire nation, which is a fascinating fact. The location, which spans a surface area of 240,000 square meters, has developed into a significant tourist attraction in Qatar's old village. More than 315 different species of animals and 49 different bird species can be easily discovered here. There are more than 300 different wild animals to be found here, including rhinos, wild cats, and a wide variety of others. Numerous bird species have been preserved in this area. The Al Khor Park and Zoo Qatar is undoubtedly a birdwatcher's heaven with its two kinds of Macau birds, eight parrots of Indian descent, wild birds, 20 lovebirds, and a plethora of other birds.
Primate Species Section
If visitors think that seeing wildcats and white tigers isn't enough, the Al Khor Park Zoo also offers a section dedicated to different primate species. The zoo is home to 16 vervets, 3 recuses, 12 baboons, a cappuccino, two chimpanzees, and more. The monkeys are housed in a barn so that tourists may have a better glimpse of them. Crocodiles from the Nile were put into the man-made pond. Even enormous wild giraffes that live in barns are accessible to visitors. Visitors can not only observe them closely but also feed the animals. One of the best zoo excursions in Qatar is feeding wild animals.
Park facilities
In order to make things easier for tourists, Al Khor Park and Zoo provide a multitude of amenities. What you should know is provided below. For recreation, the Al Khor Zoo has a golf course, a museum, a waterfall, a skating rink, a basketball court, a separate children's play area, and much more. The parking lot has roughly 700 parking places, 13 of which are reserved specifically for disabled individuals. At the zoo, there is a children's play area that is built with rubber flooring to keep the children playing there safe. At the Al Khor Park Zoo, there are theatrical performances, and cultural activities that you will undoubtedly enjoy.
Planning and infrastructure
One of the locations in the city that both tourists and residents frequent is the Al Khor Zoo Qatar. The zoo and park previously had every amenity, making it the perfect place for family fun, but more recent improvements and additions have been done as well. According to the zoo's announcement, it will shortly develop a smartphone app that will let visitors to buy tickets online. The Al Khor Family Park now has a group of squirrels. Additionally, there are more bird cages, covering an area of 11,500 square meters and standing 40 meters tall, which house aquatic birds including flamingos, geese, and ducks.