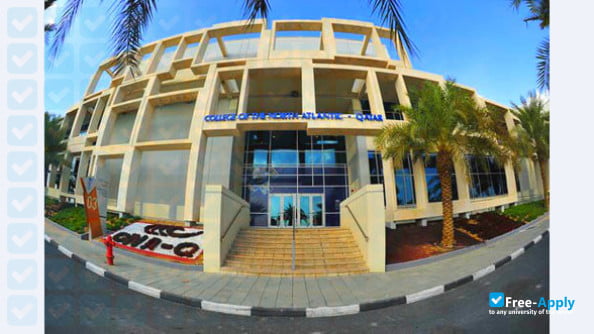 College of North Atlantic Qatar provides pupils with transformative learning opportunities through experimental and practical methodologies. A novel route towards participatory academic and co-circular programming is offered by this center of excellence in technical and vocational education.
About the College
A private school of higher learning, College of the North Atlantic – Qatar was established in 2002 and is situated in the city of Doha Ad-Dawhah. College of the North Atlantic – Qatar (CNA-Q) is a coeducational higher education school in Qatar that has received official recognition from the Ministry of Education and Higher Education Qatar. The College of the North Atlantic – Qatar (CNA-Q) provides courses and programs leading to degrees in a number of subject areas that are recognized by institutions of higher learning.
Admission
Interested parties must submit an online application form together with an application processing fee, an official copy of their Secondary School transcript, passport photocopies, and a copy of their Qatari National Identification Card. To apply to CNA-Q, international students must get a Residency Permit ID Number. They must provide a transcript that has been authorized by Qatar and a letter of consent to the Qatar Ministry of Interior in order to get the number. After that, they must take placement examinations in math and English.
Academic Programs
Programs in business, engineering, information technology, security, and technical foundational studies are available through CNA-Q. Every subject is given in English and follows the Canadian curriculum. Consequently, teaching English is the primary focus of half of the workers at CNA-Q. Dental Assistant, Emergency Medical Science, Food Safety and Inspection, Occupational Health and Safety, Public Health, Medical Radiography Technology, Pharmacy Technician, Pre-Nursing, and Respiratory Therapy are just a few of the healthcare-related degrees available. The curriculum is based on the two-year program requirement of the Canadian community college model. However, CNA-Q students often take three to four years to get their degree owing to the requirement for extra English studies.
Accommodation
On campus, there are dorms for students that are supplied by the institution. Male and female parts of the dorms are separated. The well-equipped dorms are quite reasonably priced. Each dorm is equipped with luxury furnishings, a fitness facility, a computer lab with internet access, TV halls, covered parking places, and many other amenities. In the event of an emergency, there are standby medical units in the dorms, and the rooms have the greatest level of protection.
Sports
The institution is a dominant power in sports both in Qatar and beyond in the Gulf. The sports department is an energetic space that offers students all the amenities a sports facility should have for their physical and emotional well-being. High-achieving athletes are given a tuition reduction or perhaps a complete scholarship since the universities place such a high value on sports. The men's aquatic center, which has three pools including the Olympic pool, a learning pool, and a dive pool, is one of the sporting facilities. The gym and the recreation facility are also located inside the aquatic center. The physical health facility is in charge of this area.
Food
Every faculty and certain locations of the university have eateries, cafés, and canteens that provide employees and students with relatively reasonable meals. Students are not paid extra to eat breakfast, lunch, or supper at the dorm canteen. Doha's capital city is made up of several chain retailers, upscale eateries, and other fast-food locations. Students who live off-campus can also prepare their own food using familiar ingredients.
Transportation
The institution offers shuttle services to help students go to and from their homes and dorms as well as other parts of the campus. The institution offers shuttle services to students traveling on outings and other field trips. The cost and comfort of transportation inside the city to the institution are quite low. Public buses, railways, and taxis are frequently used as forms of transportation in Doha.