Entertainment
All you need to know about Geneva Auto Show (GIMS) 2023 Qatar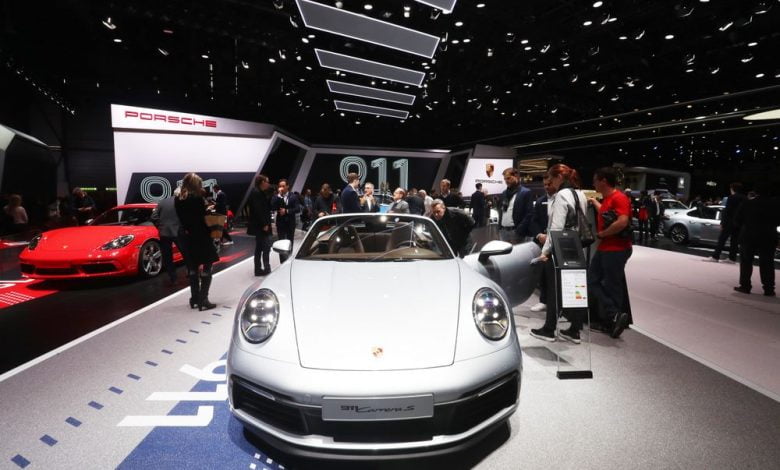 One of the most significant occasions on the automotive calendar has been the Geneva Motor Show when several automakers present their newest models and cutting-edge technologies. After numerous years of postponements, the 2023 exhibition was supposed to take place in February. However, the organizers have announced that it will take place in Doha, Qatar in October of this year.
Doha world premiere
Every two years, the Qatar event is slated to occur. The Doha Exhibition and Convention Center (DECC) and other decentralized locations will host the inaugural Geneva International Motor Show Qatar from October 5 to October 14, 2023, which will feature a wide range of exceptional and breathtaking driving opportunities. CEO of the Geneva International Motor Show, Sandro Mesquita said that GIMS in Doha is their exclusive focus right now, and they anticipate soon confirming the dates and structure of this historic event with the team at Qatar Tourism.
Not held at Geneva
Because of the ongoing Covid-19 pandemic, the Geneva International Motor Show has not been held since 2019. Two editions of the exhibition were originally intended to be held, the first in 2023 from 14 to 19 February at Palexpo in Geneva and the second in Doha, Qatar. According to Maurice Turettini, President of the Geneva International Motor Show Foundation, the organizers have chosen to exclusively focus on the planning of the event in Doha in 2023 due to the uncertainties in the global economy and geopolitics, as well as the risks related to the development of the pandemic. Every precaution was taken to make sure GIMS 2023 can take place in Geneva in February. Even the project and the improved event structure were favorably accepted but ultimately, according to Turettini, the dangers outweighed the opportunities.
The Geneva International Motor Show (GIMS)
Geneva, Switzerland-based The Geneva International Motor Show (GIMS) is a non-profit organization. It is neutral, independent and unaffiliated with any political party. One of the most important and significant occasions in the automobile industry is the Geneva International Motor Show. Every event hosted by the GIMS draws more than 10,000 media and 600,000 attendees to Geneva. It is the sole event in Europe to be recognized by the International Organization of Motor Vehicle Manufacturers.
History
The inaugural motor show in Switzerland took place at Geneva's Bâtiment électoral from April 29 to May 7, 1905. Charles Louis Empeyta, who was also the president of the Swiss Automobile Club, served as the organizing committee's chair. The show and its thirty-seven stands attracted almost 17,000 guests, and the Confederation dispatched Federal Councillor Ludwig Forrer to the opening. The event was an immediate success. Because of its success, Geneva decided to try it again. When the number of exhibitors reached 200 or more between 1926 and 1939, the organizers were forced to expand the Palais des Expositions by adding a temporary hall. The Geneva Motor Show established a global reputation by 1934.