Entertainment
All you need to know about Legends League Cricket Masters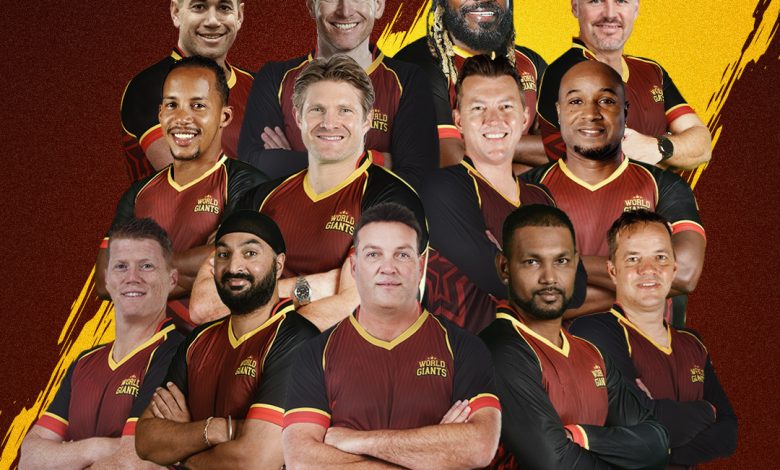 The Qatar Cricket Association (QCA) has announced that it will be hosting the next season of the Legends League Cricket Masters, which is the international edition of the league. The event will take place in Doha, Qatar from March 10th, 2023 to March 20th, 2023.
Venue of the Matches to Be Played 
The upcoming season of the Legends League Cricket Masters will feature eight matches played at the Asian Town International Cricket Stadium in Doha.
Renowned Cricketers to Participate in the Mega Event
The Legends League Cricket Masters will feature some of the top cricketers from around the world, including Gautam Gambhir, Irfan Pathan, Shahid Afridi, Shoaib Akhtar, Brett Lee, Shane Watson, Chris Gayle, and Lendl Simmons. The league is composed of three teams: India Maharajas, Asia Lions, and World Giants.
Qatar Aims to Recreate FIFA Finals Atmosphere
Qatar Cricket Association is seeking to recreate a similar atmosphere for all the cricket fans in Qatar and around the world after Qatar hosted the best-ever FIFA finals. The upcoming season of the Legends League Cricket Masters is set to draw a lot of attention, and it is sure to be a thrilling event for all cricket enthusiasts.
About Legends League Cricket
Legend League Cricket is a T20 tournament that features retired cricket legends competing once again on a global scale. The tournament has two different formats: Regional and Franchise. The international LLC Masters format is where fans can see their favorite past cricketers back in action, reviving old rivalries and providing an exciting and electrifying atmosphere. LLC Masters is comprised of three regional teams: The India Maharajas made up of Indian players, Asia Lions consisting of players from all over Asia, and the World Giants with players from the rest of the world. The tournament's first season was held in Muscat, Oman in January 2022. Additionally, LLC also has a franchise-based edition that took place in India in October 2022 with a fresh new format, teams, players, and outlook. The franchise edition features four privately owned teams known as the India Capitals, Gujarat Giants, Bhilwara Kings, and Manipal Tigers.