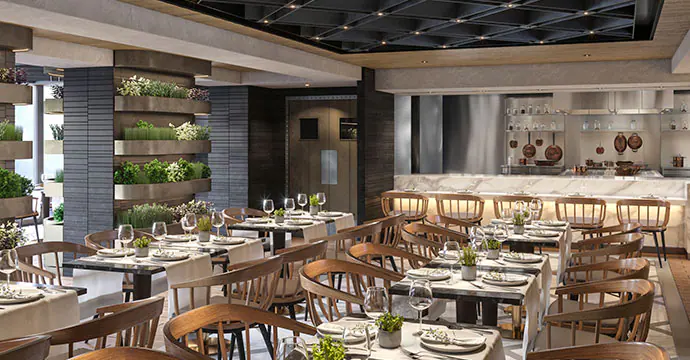 The new venture of MSC Cruises' newest venture includes a mega-ship MSC World Europa 2023. The ship provides one with the ability to sail sustainably and that powered by LNG. This massive new vessel is an amazing 22 decks high. This is four decks higher than the Royal Caribbean's Wonder of the Seas. Despite its wonderful height as well as length, it will still not top Wonder of the Seas like the world's biggest cruise ship.
Layout of MSC World Europa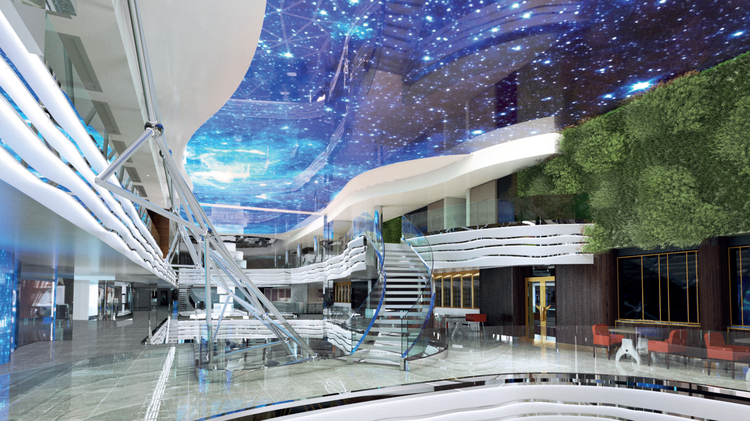 World Europa MSC cruises has taken ideas from Royal Caribbean's playbook. They have done this by effectively breaking down the ship's public areas. This is into distinct districts.
There will be an adults-only "Zen district" along with a separate "family district" which will have 10 new kid's facilities. A central interior promenade known as World Galleria will also be present that will have entertainment, shops as well as bars.
The 341-foot promenade present on MSC World Europa is such that it is half-open to the sky as well as half-covered by the LED "sky screen". This screen will light up with various displays across the day.
A signature feature of the promenade is The Venom Drop @ The Spiral. It is a record-breaking dry slide which plunges 11 decks. It ends close to the promenade area.
Pools on MSC World Europa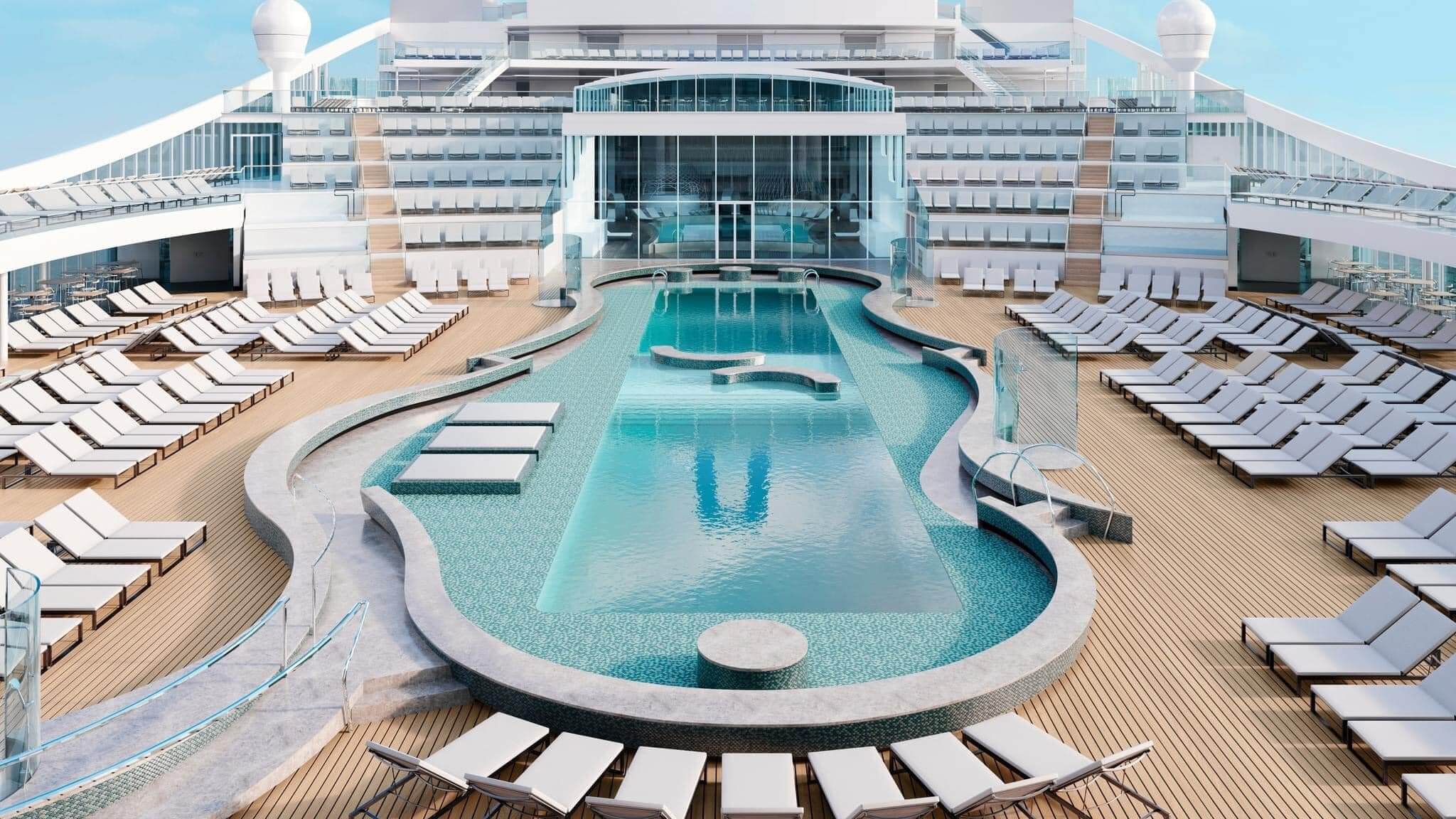 The pools on MSC World Europa cruises are amazing. This one will have six pools as well as 14 hot tubs. It is said to be one of the most pool-covered type of ships at sea.
There will be an Aquapark that will have multiple waterslides which aim to integrate virtual reality technology. A family sun deck will even be present.
Restaurants on MSC World Europa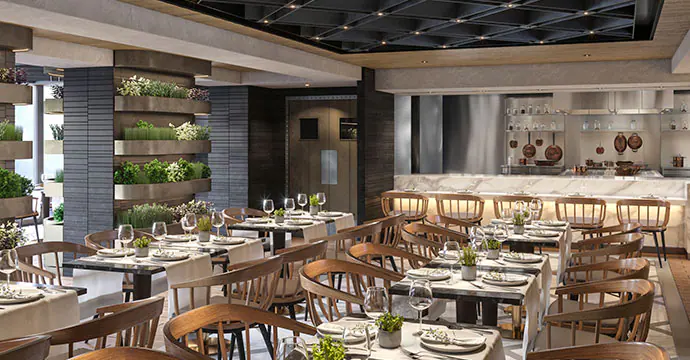 On MSC World Europa 2023, there will be 13 dining venues, along with six specialty restaurants. Restaurants which are already on other MSC Cruises ships will even be present on this one. This will be the American-style steakhouse Butcher's Cut, the Latin American street food-inspires Hola!, and more.
There will be three separate buffet restaurants, all having their own ambiance. There will be a craft beer bar that will serve brews which will be made on board. Other drinking venues will even be present.
Entertainment options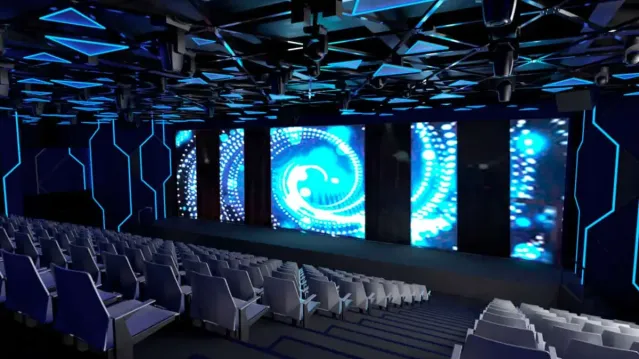 World Europa MSC will have many entertainment venues. These will be big and small ones. There will even be a venue that will have roller disco parties as well as serve like a bumper cars pavilion.
Kid's area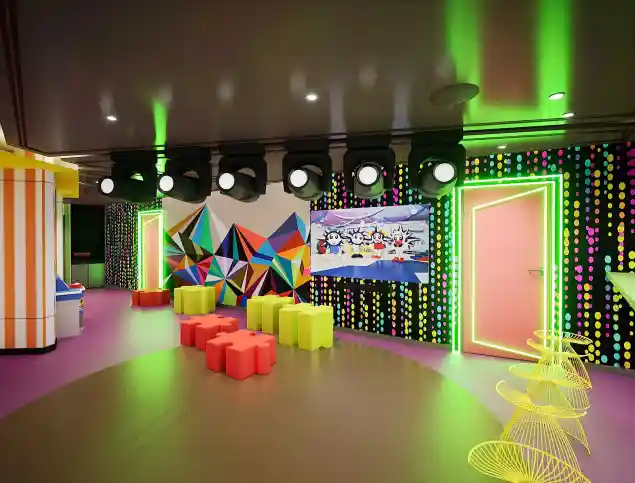 Developed with Lego and Chicco, the kid's area on MSC World Europa cruises like this one will spread over seven rooms as well as 8,200 square feet. The rooms will get dedicated to the distinct age groups.
From the above you can see that MSC World Europa is indeed amazing and luxurious. It is indeed a pleasure to be on this and enjoy the facilities it has to provide. It is a once in a lifetime experience.