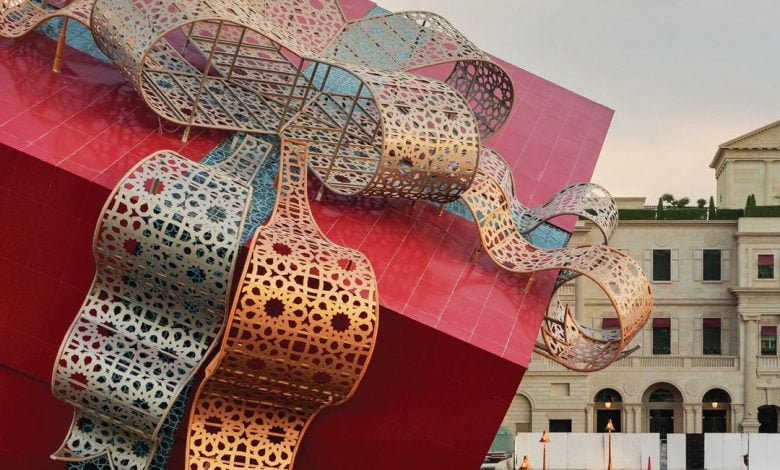 Doha's newest play destination, built for maximum family enjoyment. OliOli® was created with love to bring families together to play and bond. It is an award-winning experiential play museum to make its debut in Doha. Explore a large indoor sanctuary where hands-on activities encourage constructive play. Children are free to explore, wonder, and discover in environments meant to stimulate their creativity, curiosity, and imagination. Here is what we know so far about this super exciting place.
Origins of the place
The peninsular state of Qatar, located at the crossroads of the Middle East and Asia, has long been a cultural melting pot. Qatar provides a dynamic combination of heritage and innovation, with a startling assortment of cultural institutions such as museums, galleries, and public art. OliOli®, the world's first and only award-winning interactive play museum, is coming to Doha. OliOli® Doha, located inside the unique present box-shaped structure within Katara Cultural Village, will open its doors soon, just in time for the FIFA World Cup Qatar 2022TM. OliOli® is going to raise the bar (again) for family entertainment experiences in the area and beyond with its truly inventive design and over 40 interactive displays. Katara Cultural Village is an ideal spot for such an entertaining place.
Purpose-built galleries
Families can enjoy the thrill of discovery in six purpose-built galleries at OliOli® Doha, which are a testament to the efficacy of constructive play. The WonderSphere is among the most interesting galleries. The unique shape of this custom-built structure, which is supported by over 7,000 kilogrammes of steel and pays homage to Qatar's history and pearling culture. It was inspired by the shape of a pearl.
Ideal venue
This one-of-a-kind location promotes Qatar Vision 2030 goal by boosting the pillars of Human Development and Social Development in collaboration with Katara Cultural Village Foundation. Katara, spelled in an ancient way, is a self-styled cultural hamlet tucked between West Bay's dazzling business area and The Pearl's half-moon buildings. Katara is Doha's go-to location for art, culture, and gastronomy, bounded on one side by a large beach and the twin Katara Hills on the other. This will create an amazing experience that will be entertaining for both kids and adults. OliOli® Doha will really attract young minds and cultivate 21st-century abilities essential in this fast-changing world.
A hands-on activity space
In collaboration with more than 30 designers, artists, educators, fabricators, consultants, and other stakeholders, this little world of discovery and amazement was created. It is a location where hands-on activities take the place of static displays to promote enjoyable learning experiences in a secure setting while allowing kids the freedom to explore, think, and dream via imaginative play.
Offering exciting ventures
In addition to the WonderSphere, other unique experiences include a splashing fun time in the Water Gallery with 14 exhibits, launching rockets and racing hand-built cars in the Kinetic Gallery, 8 heart-pumping gamified exercises in the Fitness Gallery, tinkering with real tools to build magnificent structures in the Creative Lab, and immersive interactive digital art in teamLab Future Park Gallery.
Family-oriented play museum
In today's world, it is crucial for kids to interact with their relatives and friends in real-world settings that pique their interest and sense of adventure. OliOli® has the objective to build a family-oriented play museum that encourages kids to engage in non-judgmental open-ended play, which is crucial for kids' physical, cognitive, and emotional development. In OliOli®, we encourage children to use their imagination and creativity, experiment, take chances, and make errors without fear of rejection in order to properly understand the importance of self-directed exploration, discovery, and reflection for learning and growth.