Explore
All you need to know about Sel & Miel Qatar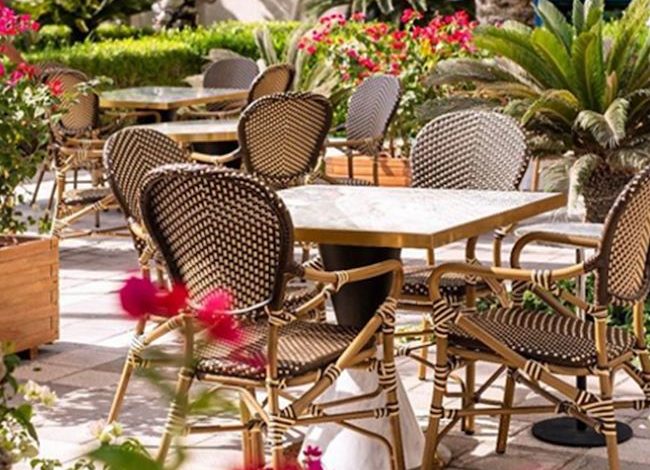 The Ritz-Carlton Doha is a luxury hotel located in the heart of the city of Doha, Qatar. It is known for its exceptional service, luxurious amenities, and world-class dining experiences. Among its many dining options is Sel & Miel, a French brasserie that has become a favorite among guests and locals alike. Whether you're a guest at The Ritz-Carlton or a local resident, Sel & Miel is a must-visit restaurant that is sure to impress.
Origin of its name
Sel & Miel, which translates to "salt and honey" in French, offers a traditional brasserie experience with a modern twist. The restaurant is located on the ground floor of the hotel and features both indoor and outdoor seating options. The interior of the restaurant is elegant and sophisticated, with a beautiful marble bar and an open kitchen where guests can watch the chefs at work.
Tempting menu
The menu at Sel & Miel is a combination of classic French dishes and modern interpretations of those dishes. The restaurant sources the highest quality ingredients from around the world, including fresh seafood from the nearby Gulf waters, to create its delicious menu. For starters, guests can choose from a variety of options, including escargots de Bourgogne, foie gras, and classic onion soup. The main course selection is equally impressive, with dishes such as bouillabaisse, steak frites, and côte de boeuf. Vegetarian and gluten-free options are also available. One of the standout dishes at Sel & Miel is the roasted duck breast with honey and lavender jus. The duck is cooked to perfection, with a crispy skin and tender, juicy meat. The honey and lavender jus adds a subtle sweetness to the dish that complements the richness of the duck. Another must-try dish is the seafood platter, which features a variety of fresh seafood including prawns and oysters. Of course, no French brasserie experience would be complete without a selection of desserts, and Sel & Miel does not disappoint in this regard. Guests can choose from classic French desserts such as crème brûlée and tarte Tatin, or try something more modern like the chocolate fondant with honeycomb ice cream. The wine list at Sel & Miel is extensive, with a wide range of French and international wines to choose from. The knowledgeable sommelier is always on hand to make recommendations and help guests choose the perfect wine to pair with their meal
Professional staff
One of the things that sets Sel & Miel apart from other restaurants in Doha is the exceptional service. The waitstaff is friendly, attentive, and knowledgeable, making every guest feel welcome and valued. The chefs are also happy to accommodate any dietary restrictions or preferences, ensuring that every guest has a memorable dining experience.
Appealing interior
In addition to its excellent food and service, Sel & Miel also offers a beautiful setting. The restaurant's outdoor seating area overlooks the hotel's pool and gardens, creating a serene and relaxing atmosphere. It's the perfect place to enjoy a leisurely lunch or a romantic dinner.