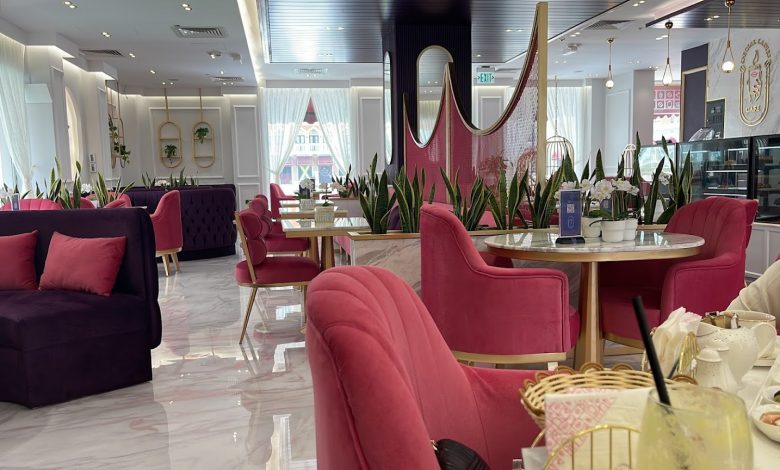 Its excellent news for the ladies. The greatest illustration of Qatar's commitment to innovation, interest, and originality is the creation of Pearl Qatar, a brand-new island. Instead of an island this time, there is a particular ladies café in Qatar for all the females out there called, Special Ladies Café. Therefore, all you ladies should get together with your pals and schedule a weekend trip to this beautiful café, where you will also only be served by other women. The Special Ladies Café in Qatar is the first of its type in the nation and offers a lively and enjoyable setting where women and kids may eat inside without worrying about being looked down upon. The café offers mouthwatering meals, luscious sweets, nutritious juices, mouthwatering mocktails, and aromatic, freshly brewed coffees that will blow your palates away with flavour. You will enjoy spending time with your girls in this exceptional café and feel pampered, appreciated, and delighted.
Beautiful Interiors
The entire female staff encircles the women as they take in the stunning view of the exquisitely designed café. A variety of sitting options are available, including couches for a large group of women, seats and tables for two friends, beautiful chairs for women in the mood for fun, and a separate seating space for women who are hustling hard at work from the café. When you walk into this Special Ladies' Café, the first thing your eye notices is the contrasting colour scheme of white and pink, which quickly calms the mind and signals that you are in a welcoming environment. The staff is always available to you and will help you with everything you require.
All Female staff
Although this is the first café of its kind in the nation, women-only dining areas and establishments have become more common throughout the region over time. A staff comprising of females only at the Special Ladies Café in Qanat Quartier, only allows women and kids to eat inside. The staff is quite accommodating and helpful in taking good care of the customers, and the café offers a fun environment for the kids that accompany the ladies. Without having to worry about the children's safety, the ladies may relax. 
Relaxing atmosphere to hangout
Its nothing unusual to hang out with pals in various Doha cafes and talk about your life, family, and job. Everyone has that group of pals with whom they arrange breakfast or a night out on the weekend to unwind and refuel for the coming week. Except that women can be as dramatic, disorderly, and loud as they want without worrying about being judged, this café is not much different. Without worrying about the surroundings or, more crucially, the crowds, plan your brunches, kitten parties, school reunions, birthday parties, baby showers, bachelorette parties, and late-night dinners at this first ladies café in Qatar. 
Scrumptious meals
Visit this café, not only for the atmosphere but also for the delectable food, as one of the things to do in Qatar. The café serves a variety of meals, including breakfast, lunch, brunch, dinner, and a large selection of desserts. Risotto, crispy toast topped with fresh berry cream, light omelettes, fluffy pancakes, croissants, sandwiches, salads, muffins, and pizza are just a few of the mouthwatering foods the café serves. If you have any plans to visit the café soon, you must try their specialty dish, date cake, which is served with salty caramel popcorn and vanilla ice cream. It offers a selection of cool drinks, delicious coffee that has just been brewed, and quick nibbles that you can share with your girls for a great night out.
Prime Location
You should include this café on your list of things to visit when you next travel to Qatar merely to experience the atmosphere. In Qanat Quartier, where Venetian elegance meets Arabian style, the café is situated. The best activities in this Pearl-Qatar precinct include strolling around, shopping a little, dining at upscale establishments, and sipping freshly brewed coffee. Its enough to make you gasp for air because of all the vibrant townhouses and canals in this area, but it gets better. The beach at Lido Venezia thoroughly captivates you with its lovely setting and the availability of delicious food and beverages close by.