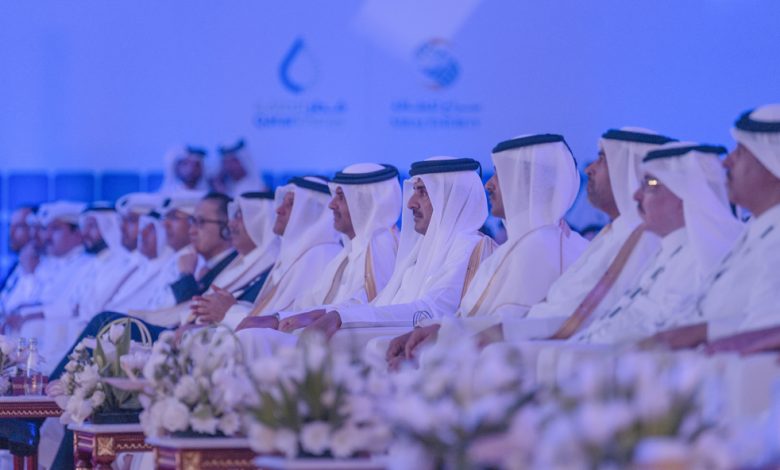 The Amir H.H. Sheikh Tamim bin Hamad Al Thani, officially opened the Al Kharsaah Solar Power Plant, which is located in Al Kharsaah.
During the ceremony, a documentary film was presented on the plant. The plant has more than 1,800,000 solar panels and covers an area of 10 square kilometres. In addition, the movie demonstrated the many stages of the plant's development, as well as its part in meeting 10% of the country's peak electricity demand, as well as the plant's operations and the employment of robots to boost the plant's efficiency. After the inauguration, the Amir toured the plant's main control room and listened to an explanation of its role in meeting the local needs of energy supply and QatarEnergy's strategic goals for sustainability. One of these goals is the production of clean energy in the direction of a responsible transition to low-carbon energy. 
At the occasion were present His Excellency Sheikh Khalid bin Khalifa bin Abdulaziz Al-Thani, Prime Minister and Minister of Interior of the State of Qatar, as well as a number of Their Excellencies, Sheikhs and Ministers, as well as prominent officials of local and foreign companies.