Top 5 News
Amir presents Al Wajbah Medal to Ambassador of Algeria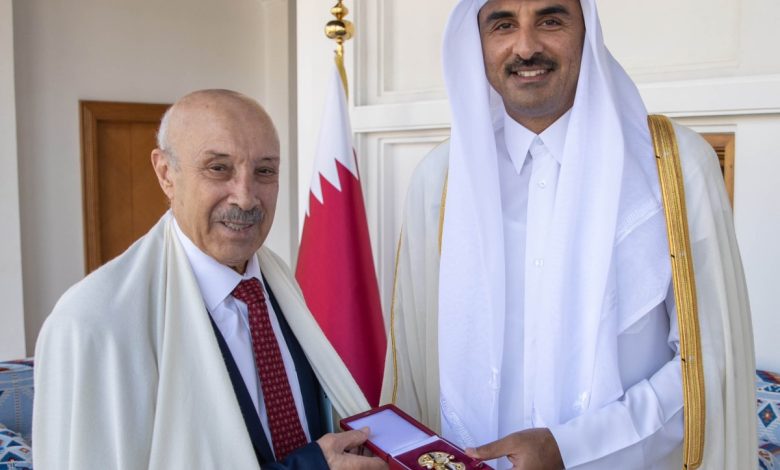 On Wednesday morning, the Amir HH Sheikh Tamim bin Hamad Al Thani held a meeting with HE Dr. Mustafa Boutoura, the Ambassador of the People's Democratic Republic of Algeria, at the Sheikh Abdullah Bin Jassim Majlis in the Amiri Diwan. The Algerian Ambassador had called on HH the Amir to bid farewell on the conclusion of his tenure in the country.
During the meeting, HH the Amir presented HE the Algerian Ambassador with the Al Wajbah Decoration in recognition of his role in strengthening bilateral relations between the two countries. The Amir also expressed his wishes for the Ambassador's success in his future endeavors and for the continued progress and development of relations between the two nations.
HE the Ambassador expressed his gratitude to HH the Amir and the officials of the State for their cooperation, which he said had played a significant role in the success of his work during his tenure in the country.