Top 5 News
Amir reaffirms Qatar's support for Russian-Ukrainian peace initiatives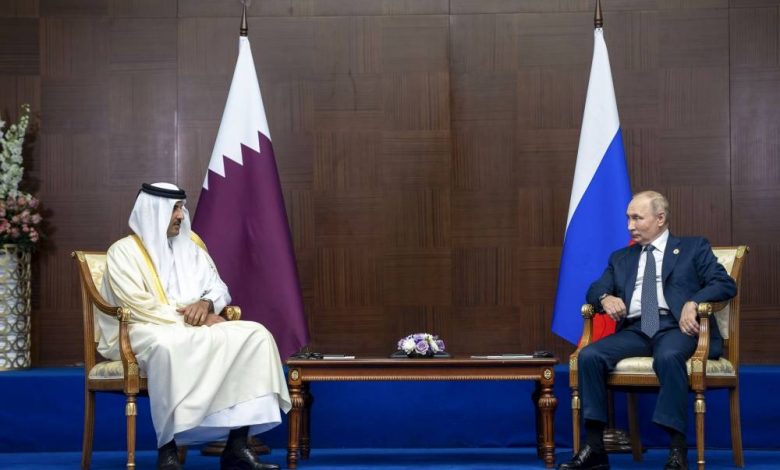 On the sidelines of the sixth summit of the Conference on Interaction and Confidence Building Measures in Asia (CICA), held in the Republic of Kazakhstan's capital Astana, His Highness the Amir of State of Qatar Sheikh Tamim bin Hamad Al Thani met with President of the Russian Federation Vladimir Putin on Thursday.
The recent developments in the Russian-Ukrainian crisis and its effects on global food security and energy markets were examined, along with the state of bilateral relations in general. Qatar's Amir has reaffirmed his country's backing for regional and global initiatives to end the issue peacefully as soon as possible. Qatar reaffirmed the importance of adhering to the UN Charter and the norms of international law, especially the promises made in the charter to find peaceful solutions to international crises.
New events in Libya and Syria were discussed, as were talks with the United States to reinstate the Plan of Joint Action.