Top 5 News
'Barouq' art and environment expo kicks off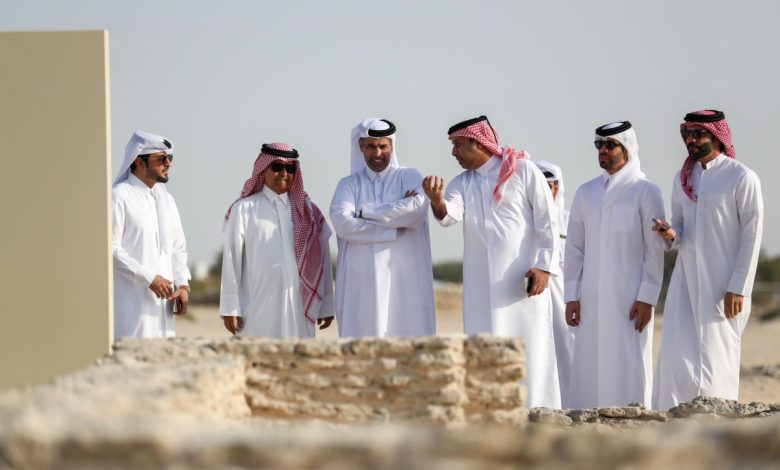 The Minister of Environment and Climate Change, Sheikh Dr. Faleh bin Nasser bin Ahmed Al Thani, inaugurated an exhibition called 'Art and Environment Exhibition – Barouq' at Zekreet. The exhibition, organized by Al Hosh Gallery, will continue until the following day. During his visit, the Minister was given a tour of the exhibition, where he was introduced to paintings and artworks that aim to integrate the Qatari environment with modern art.
The Minister praised the exhibition's theme, which is based on merging art with the Qatari environment, and considered it a new type of modern local art that promotes the local environment and helps visitors learn about the Qatari local environment's biodiversity. The Minister also commended the exhibition's venue at the Brouq Reserve and called on the public and citizens to visit the event, highlighting its many distinguished works of art and creative ideas.
The Minister emphasized that the Ministry of Environment and Climate Change supports national work carried out by all people in Qatar, including artists and those interested in environmental affairs, to promote and protect the local environment's biodiversity. He added that Qatar Environment Day 2023 will feature many activities and initiatives that target all segments of society to support environmental preservation concepts and meanings.