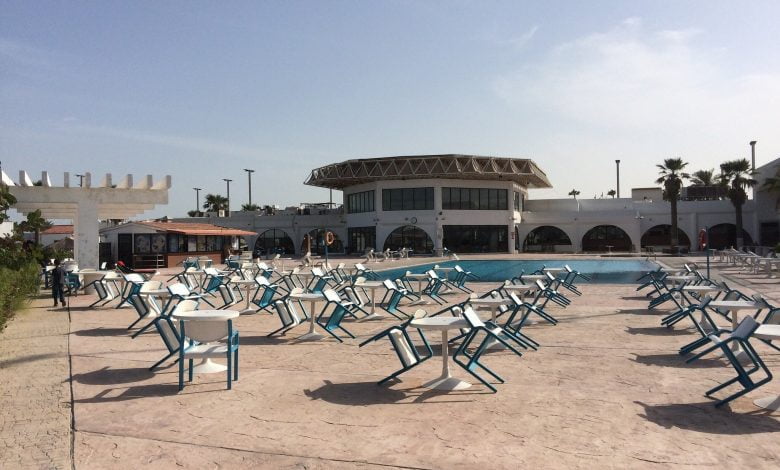 In our perspective, beach clubs make the best day-to-night venue. You can tan while reading a book and holding a cocktail during the day. You can party all night long when the sun goes down without having to bother about getting dressed in fancy clothing. Looking for beach clubs in Doha? Luckily for you, we have a list of them.
KAIA Beach Club
The site is at the Hilton Salwa Beach Resort on the other side of Qatar, however if you don't drive, you can use the free transportation by making a reservation in advance. You can order sushi, poke bowls, burgers, desserts, mixed drinks, hops, short drinks, and wine from your sun lounger. DJs are frequently present at the beach club on the weekends.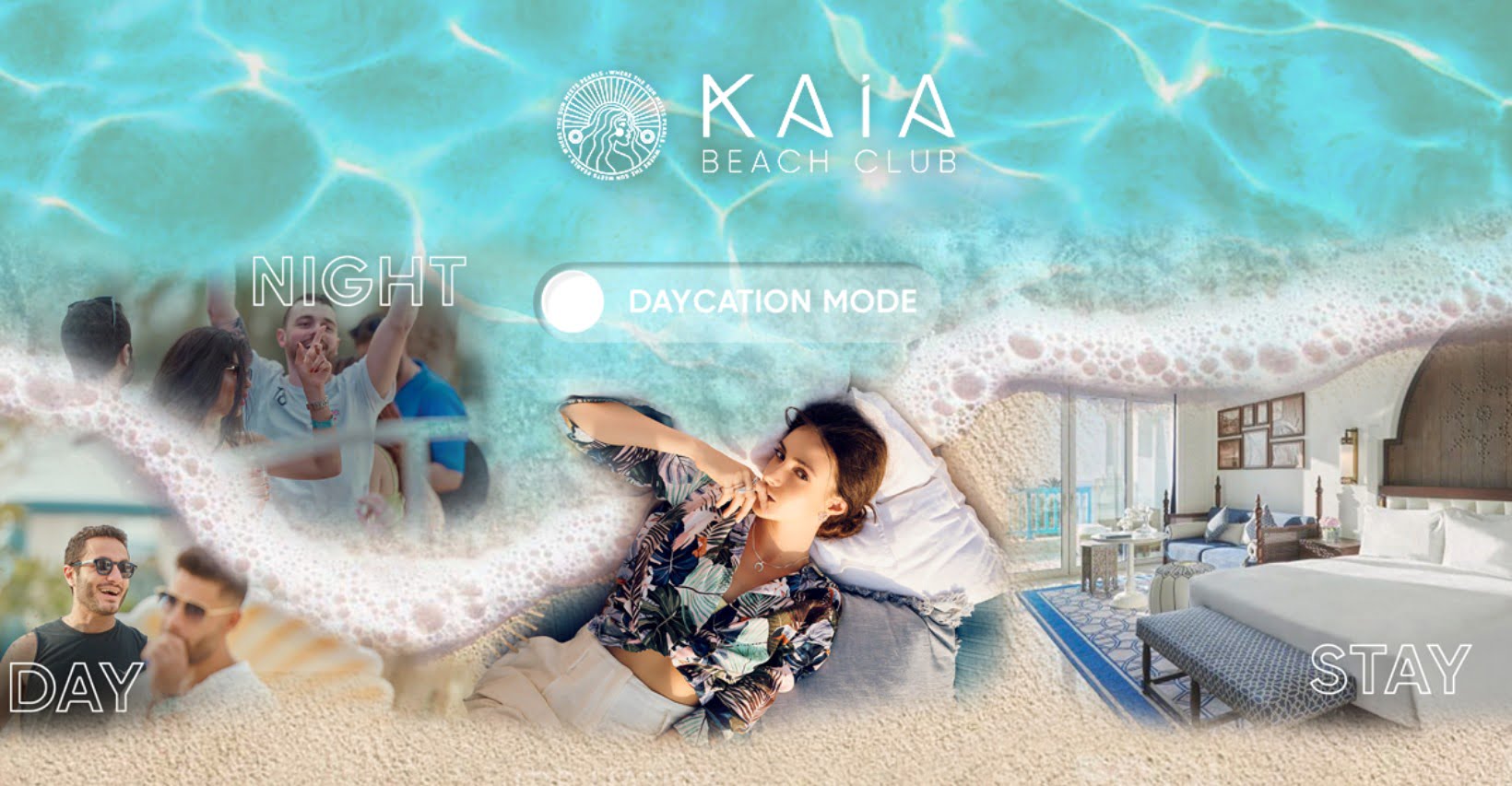 Monkey Tale
If you are not interested in making a long trip to a beach club then fortunately for you, Monkey Tale is over at the Grand Hyatt. This beachfront location features private cabanas, bar seats, and lots of sun loungers, and the boho vibes are prominent. Tapas, salad, pizzettes, grilled meats and shellfish, as well as mixed beverages, hops, and grape, are all available on the menu.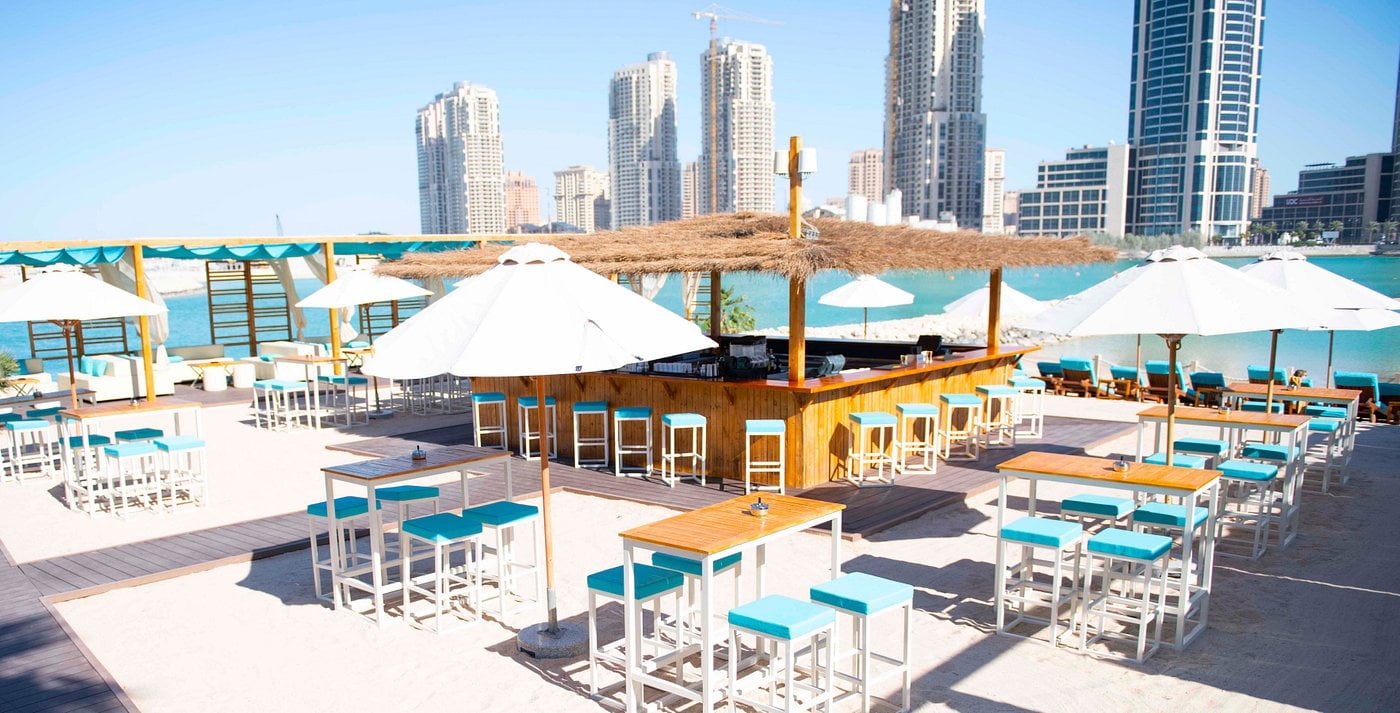 B12 Beach Club
A family-friendly beach club in the West Bay neighbourhood of Doha is called B12 Beach Club. The B12 Beach Club offers a soothing ambiance to cool off and is renowned for its first-rate service and opulent settings. At the same time, it provides a wide range of entertainment options for you and your entire family, including water sports, a resident DJ, all-day eating, and exciting music. This upscale beach club welcomes visitors of all ages for a day-to-night experience with its exuberant beachy vibes, stylish interiors, and varied entertainment options. A relaxed beach deck, interior restaurant, VIP area, and loungers are all features of B12 Beach Club Doha. B12 is a day-long destination in Qatar offering a variety of water sports, entertainment, and activities for those seeking a relaxing beachside experience.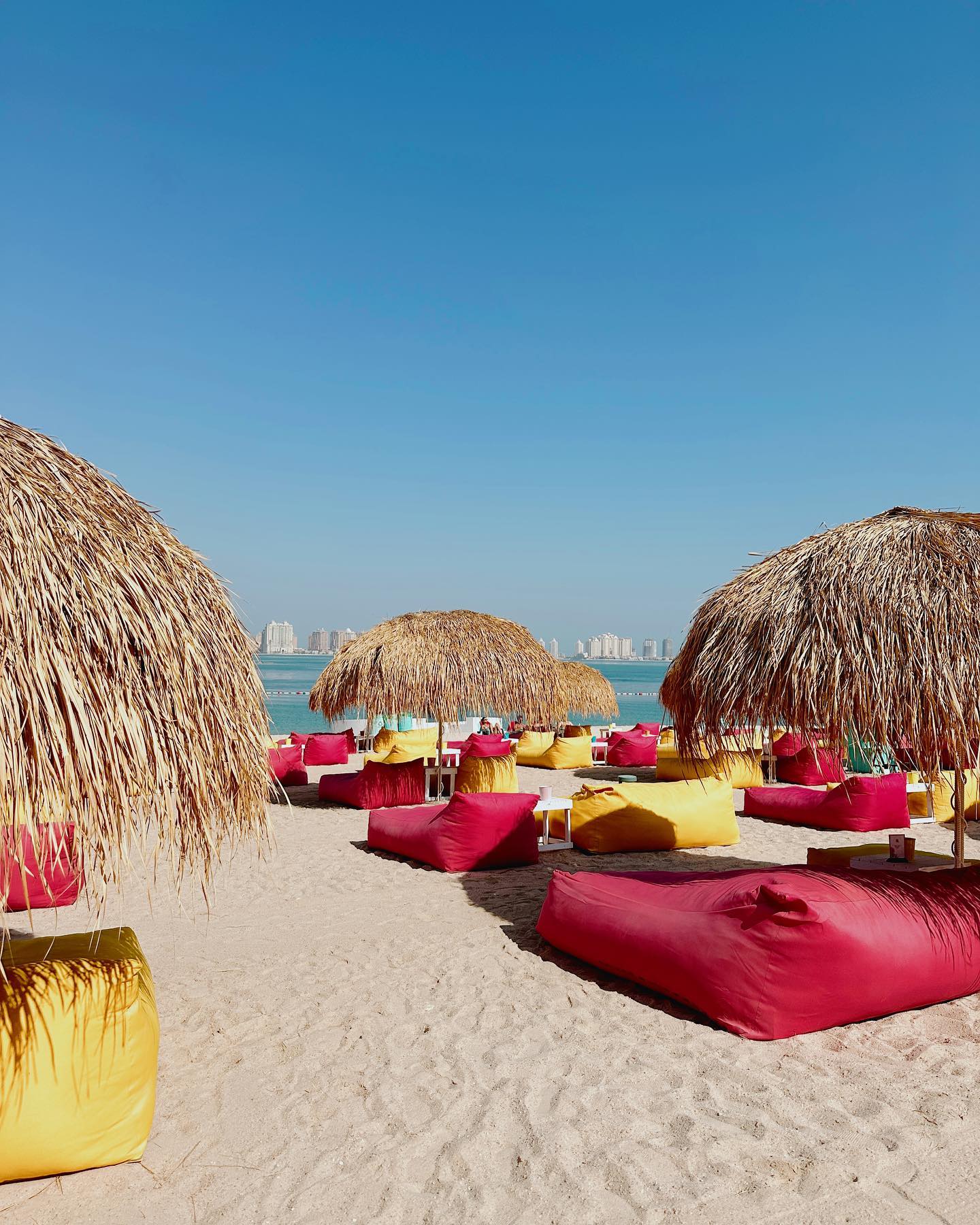 Makani Beach Club
In an amazing, beautiful location with a view of the Arabian Gulf's bay waters and the glittering Doha skyline, Makani is a stylish, bustling seaside lounge that brings the easy-going vibes of the South of France to Doha. The earthy tones of the lounge, which is surrounded by a lush landscape, and the magnificent contrast of the garden with the cool wind of the sea. For the ideal outdoor lunch or a dinner with friends, while enjoying food, the view, and amazing DJ beats to set the mood, Makani creates a special haven in Doha.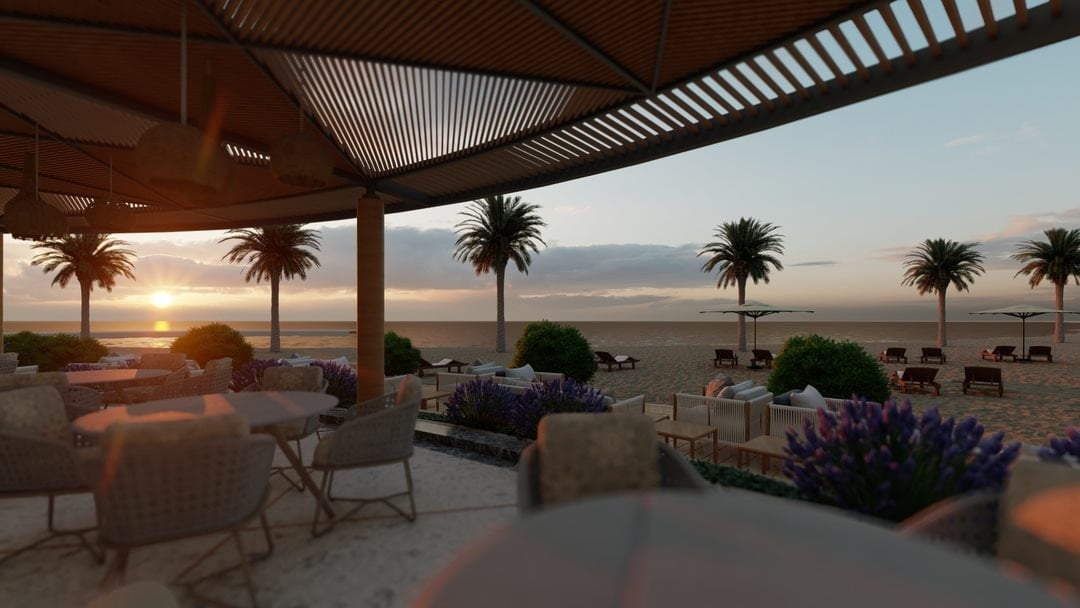 Oasis Beach Club
The 4-star Oasis Beach Club Hotel Doha has 170 rooms and is surrounded by eateries and bars, 3 km from the historic Souq Waqif Outdoor Market. This hotel in Doha features a lobby and a bar with free WiFi. At Parisa, you can eat Persian and Middle Eastern food. The Old International Arrival Terminal bus stop and National Museum tube station are both accessible by foot in just ten and fifteen minutes, respectively, from the Oasis Beach Club Hotel.