Dining
Best buffets to visit with your family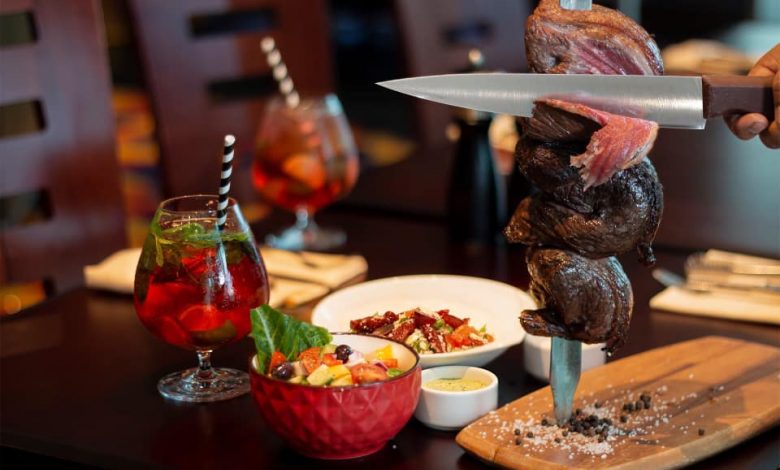 In Qatar, having a buffet is a common hobby. However, with every restaurant, bar, club, and café vying for your patronage, choosing where to have your next feast might feel daunting. Finding the ideal buffet location to bring your family to or gather your friends in one location might seem like an event. Here's where our list of Qatari buffets comes in. We offer a brief tour to a few renowned, excellent buffets that you may not even be aware of.
Market by Jean-Georges
Inside the West Bay neighborhood's W Doha Hotel & Residences, Market is a modern, upscale eatery. The internationally acclaimed chef Jean-Georges Vongerichten was the inspiration for the simple yet exquisite international food served at this award-winning restaurant, which he designed to feel like a family kitchen. The upscale location offers a well-liked Friday market brunch that is split between à la carte and buffet options and features live cooking stations, signature dishes that can be ordered, and a broad selection of delicious foods.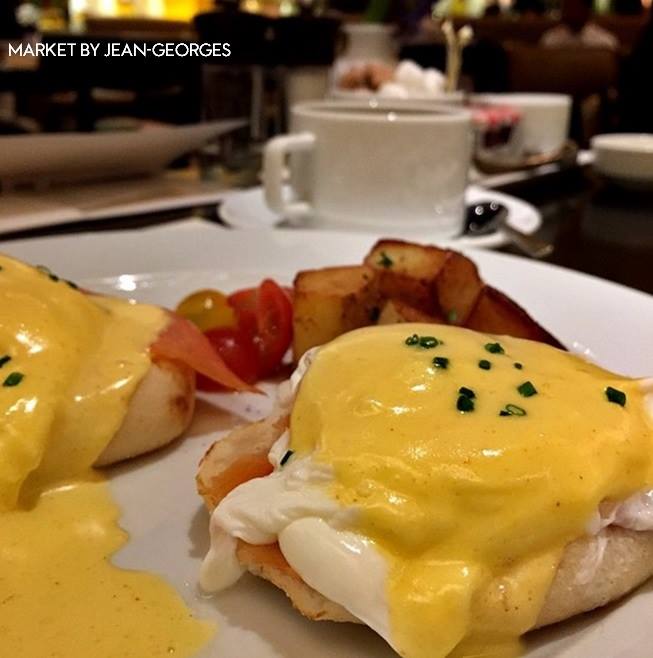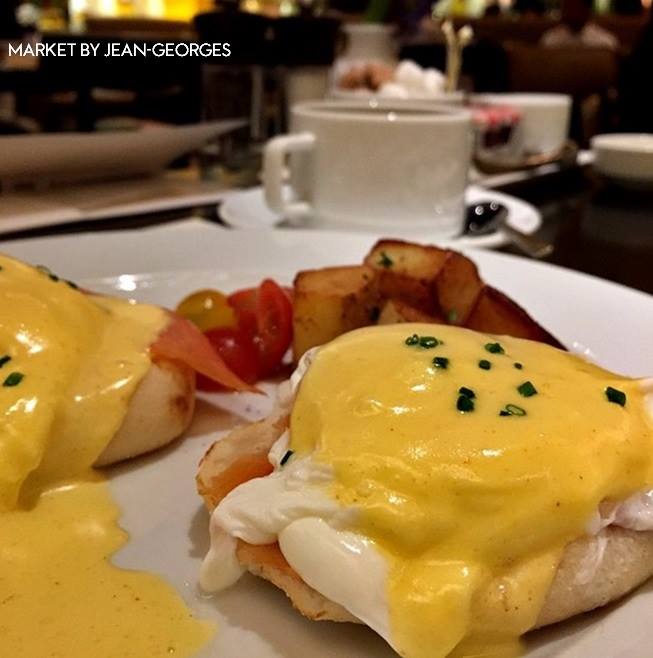 Ponderosa Steakhouse
The steaks at Ponderosa are delectable and cooked to your liking, from rare to well-done, and the restaurant is a family-friendly steakhouse with value for money, cuisine, and a nice staff. There is also a separate area for families. For those who want seafood, there are also seafood meals offered. A wide variety of foods are available at the enormous buffet, including fresh fruits and vegetables, soups, salads, appetisers, and desserts. There are also options for beef, chicken, fish, and pasta to please even the greatest appetites.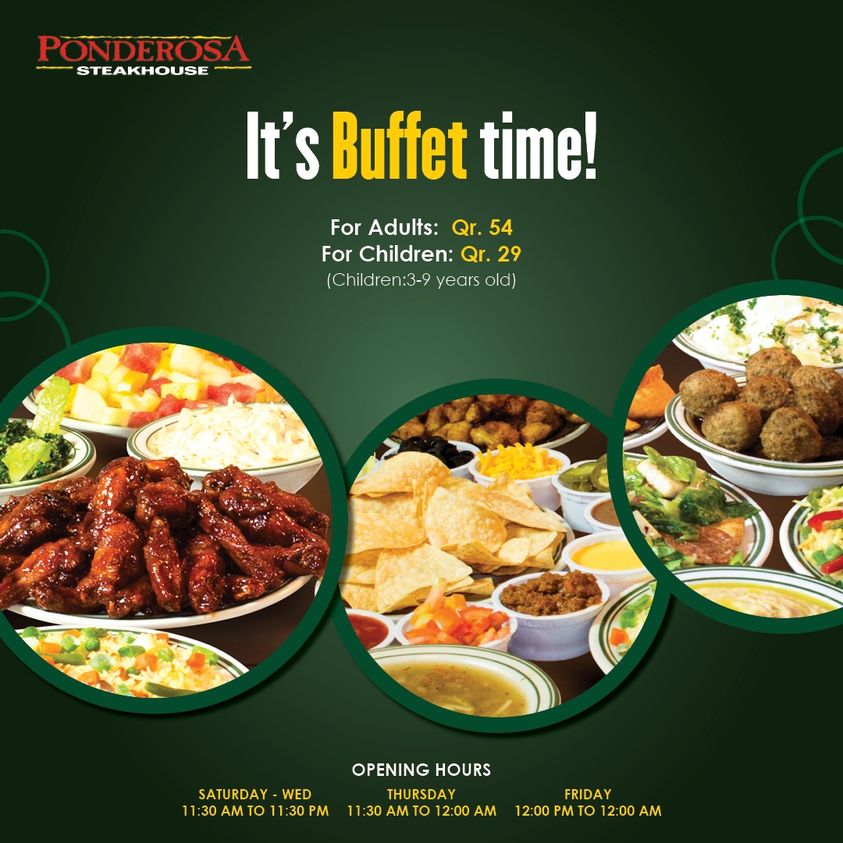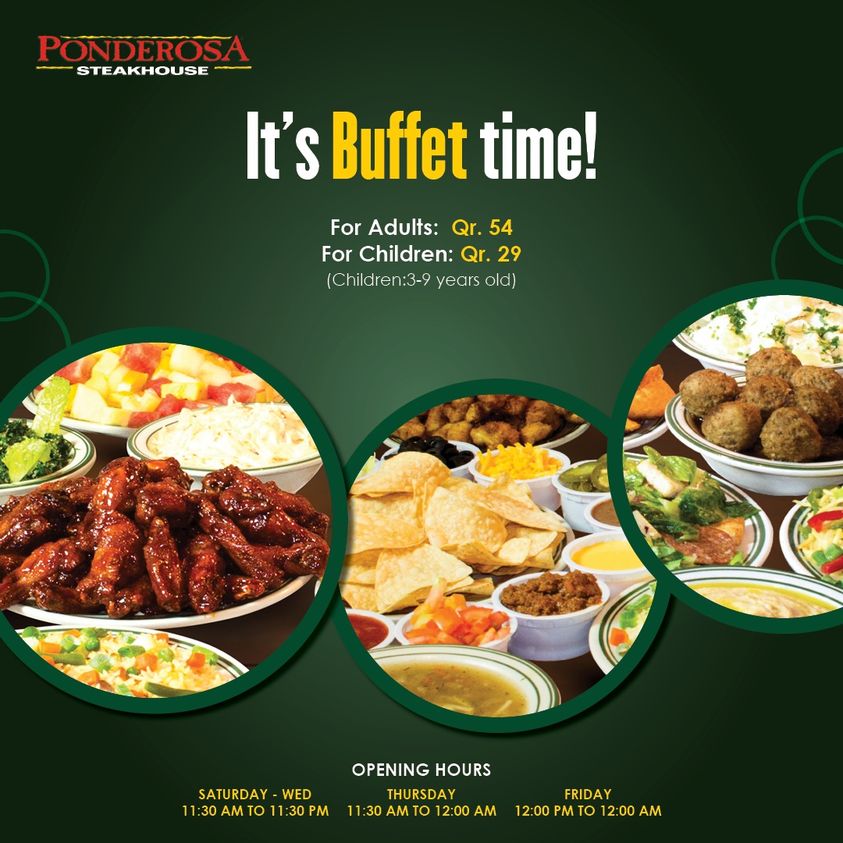 Al Terrace Georgian Cuisine
Enjoy a full breakfast to start your day and a leisurely outside meal to conclude it. Their Lebanese restaurant Al Terrace combines your choice of cosy inside sitting with an outside veranda that serves aromatic shishas and hosts live performances by regional musicians. Visit them for a filling breakfast buffet of worldwide and regional treats, delectable modern à la carte Lebanese meals, and a variety of delectable Arabic sweets.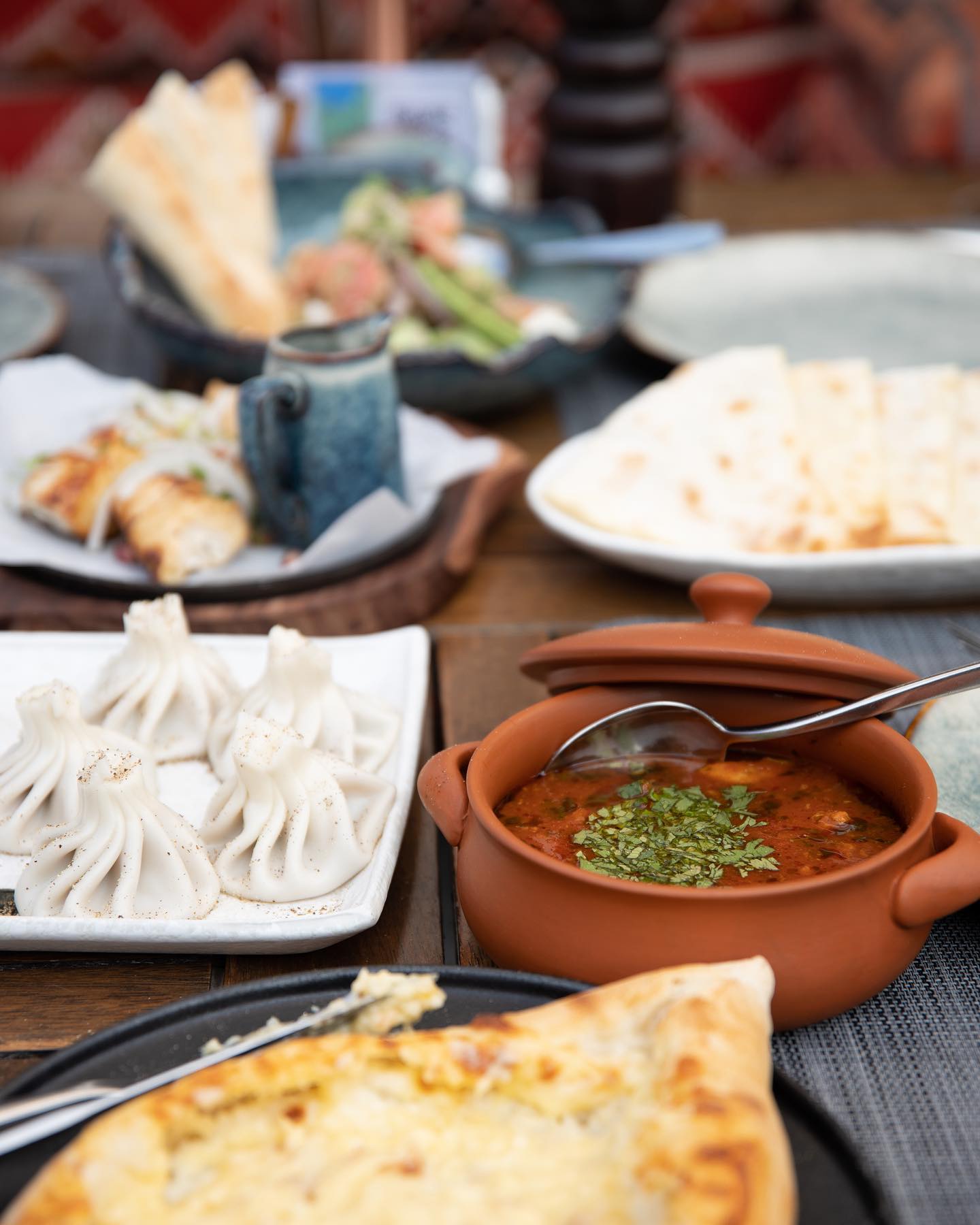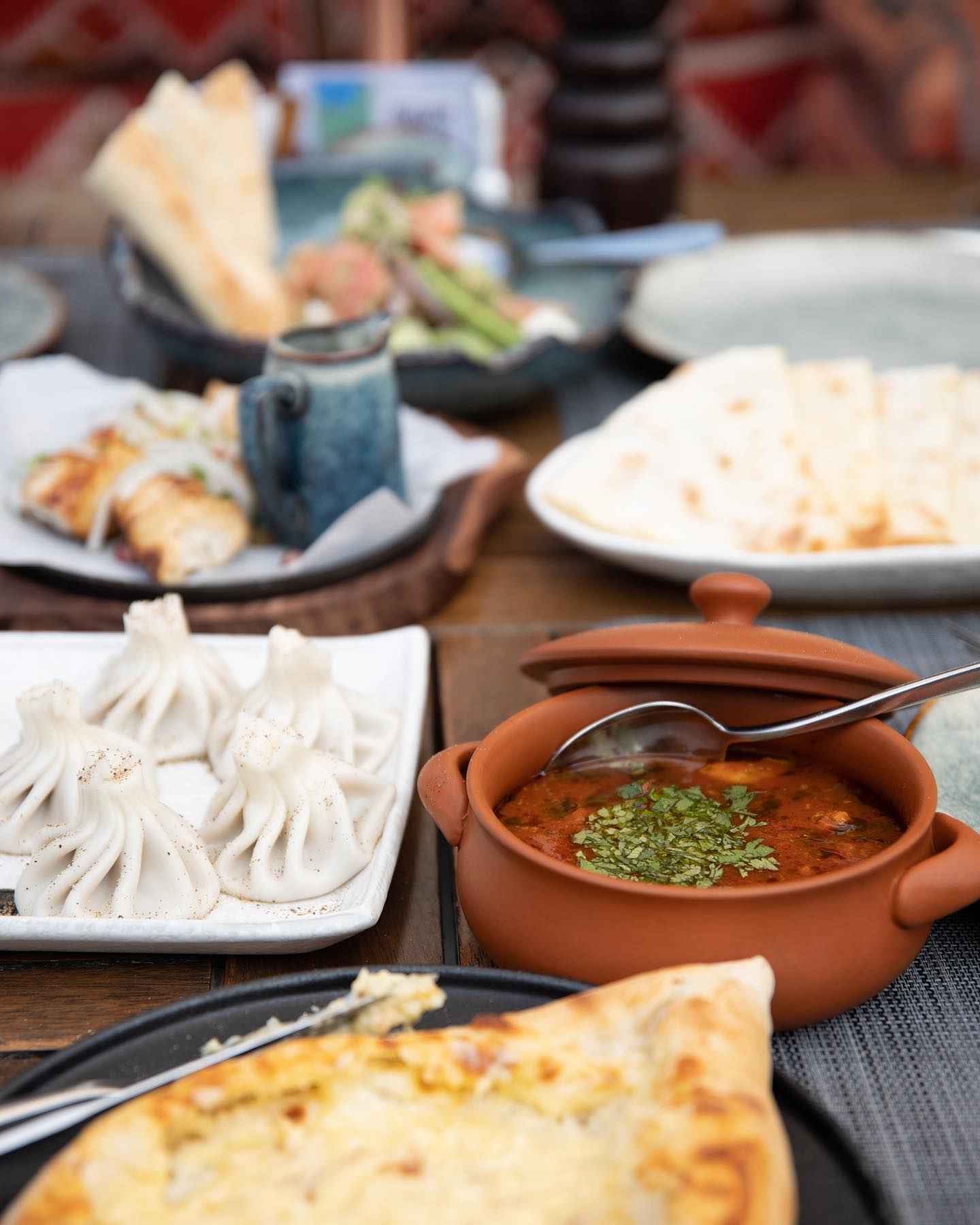 Ipanema
Ipanema, one of the most thrilling Brazilian eateries, is among the top all-you-can-eat establishments in Qatar. The restaurant's buffet include spaghetti and salad, but the Brazilian churrascaria, which serves a variety of cuts of grilled meat on skewers, is the primary draw. A soft picanha, linguica, char-grilled chicken, or lamb are all options for diners.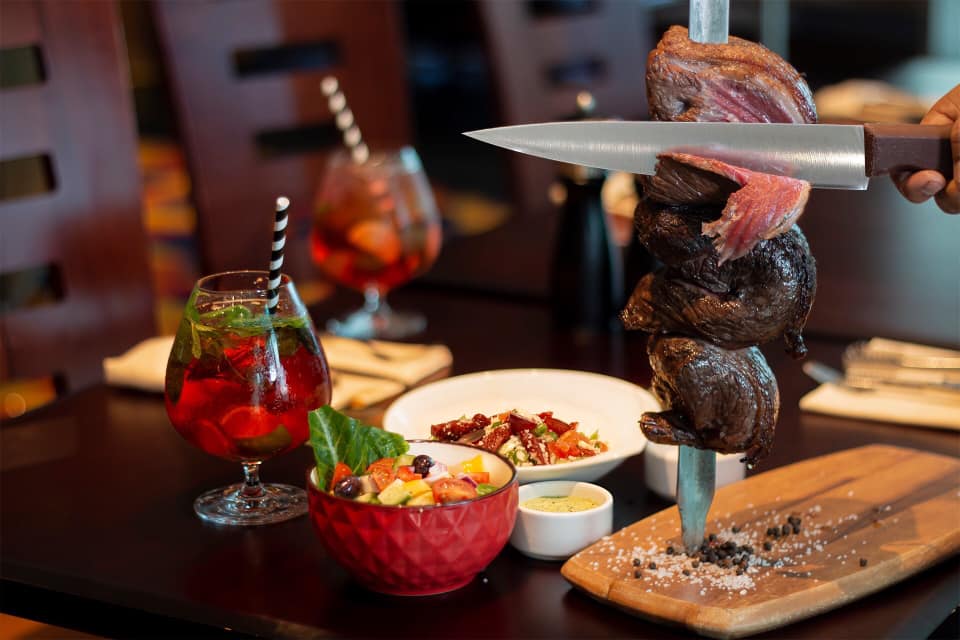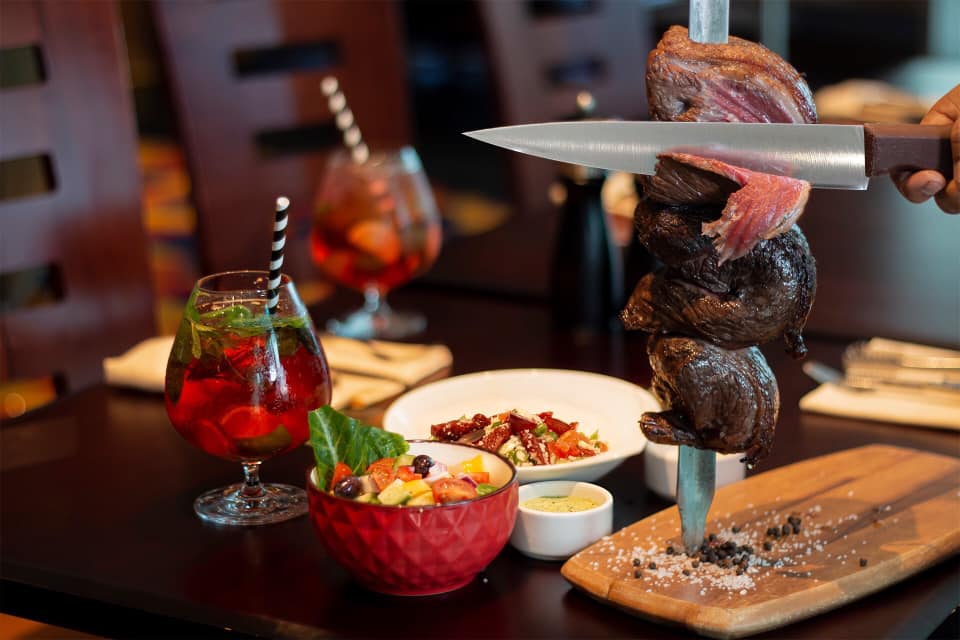 Thai Kitchen
It should come as no surprise that Thai Kitchen serves delectable, traditional fare given that the Centara Hotel business has its roots in Thailand. Visit the restaurant on a Thursday night to experience a tabletop buffet with unlimited refills of your favourite appetisers, soups, main courses, and desserts.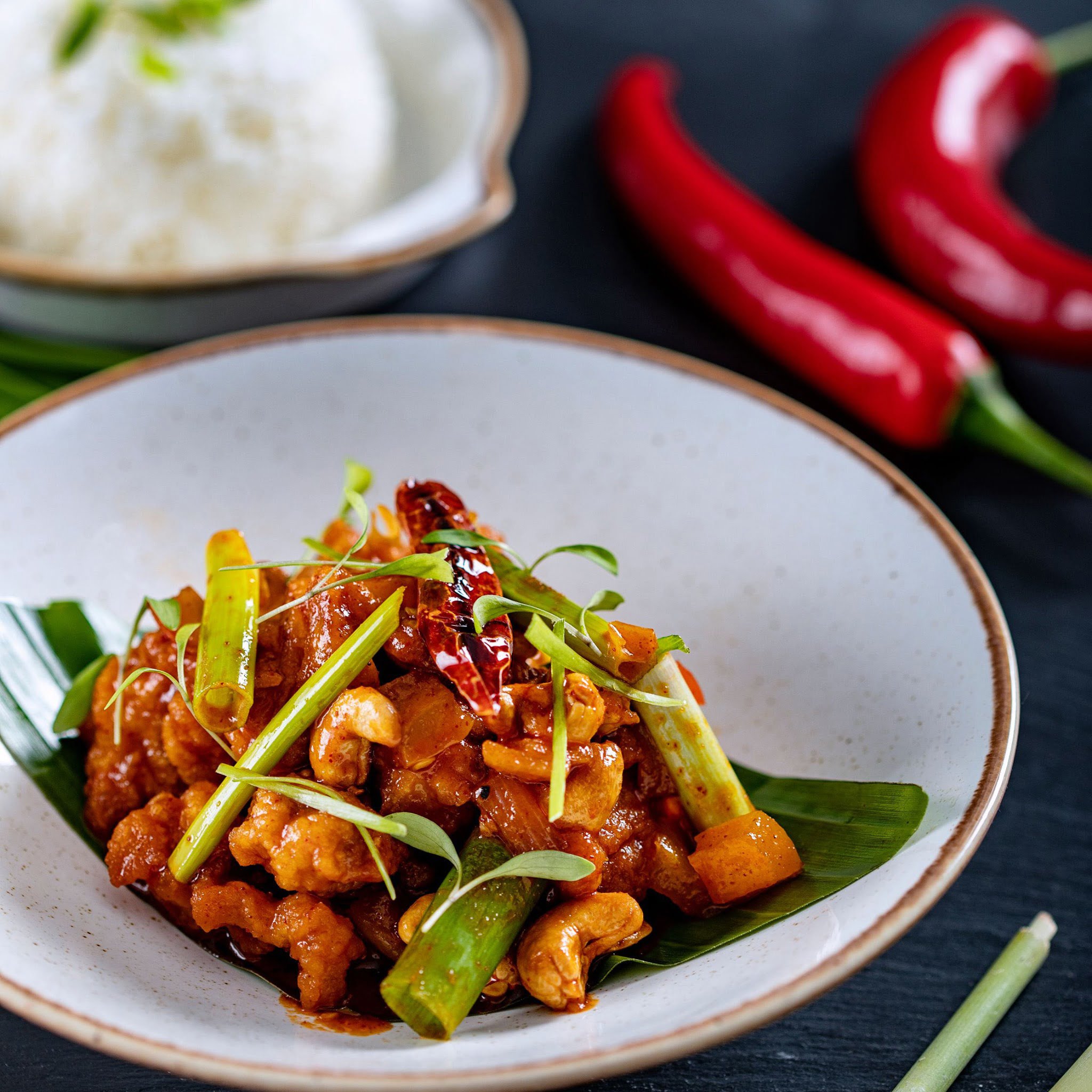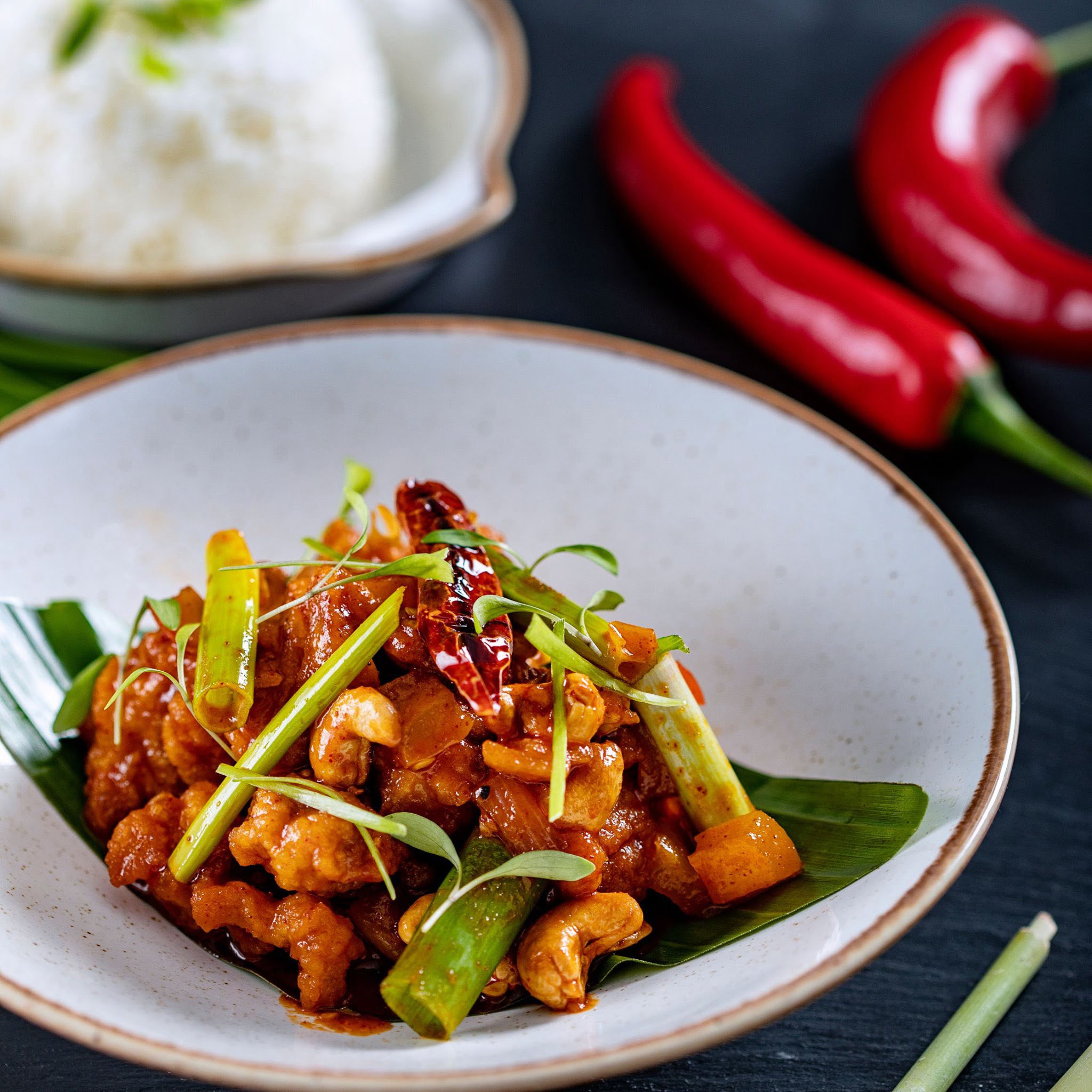 Warwick Doha
The French phrase l'auberge, which translates to inn, is used to refer to the blending of many various cultures, much like how components in a cuisine combine to create a delectable dish. Their menu, which features a wide variety of continental, arabic, asian, and western foods offered buffet-style or à la carte, reflects this attitude. This Warwick Doha's trademark fine dining establishment guarantees a genuinely unforgettable experience. The restaurant has comfortable chairs and a terrace that looks out into the busy lobby among calming green and white colour schemes, Italian marble flooring, and warm woods. The dining area has large windows that let in plenty of natural light, and throughout the day, quiet music provides a calming accompaniment to your meal.