Top 5 News
BOKJA launches a sustainable art initiative at Doha Design District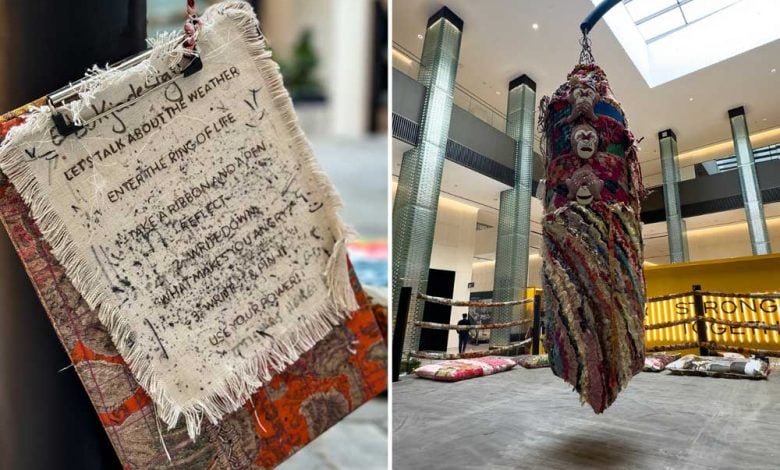 A sustainable art program that blends art, sustainability, and social discussion to encourage individuals to express their inner feelings has been inaugurated at the Doha Design District in Msheireb Downtown Doha by the Beirut-based sustainable design company OKJA.
The relationship between Bokja and the Doha Design District aims to support sustainable art and provide relevant exhibits and events that encourage audience participation.
The Bokja initiative mixes spirituality and environmental sustainability by employing recyclable and eco-friendly materials to create an art installation that invites viewers to express their feelings and thoughts on bags and strips in order to promote social interaction.
Through its main medium, textiles, Bokja seeks to actively participate in dialogues about environmental consciousness and social injustice. The audience can express their thoughts and feelings about what makes them upset by writing them on textiles. They can let their emotions and imagination run wild to add a unique touch to the event.