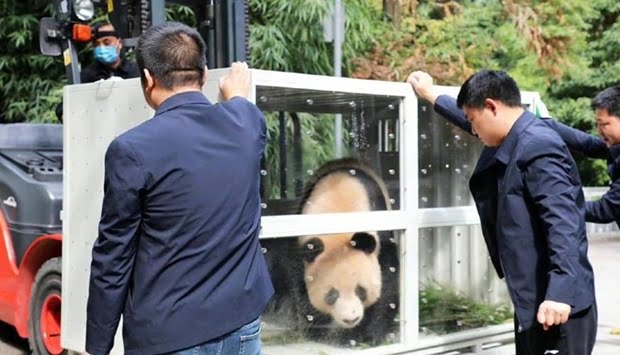 The Chinese capital of Beijing served as the setting for a farewell ceremony on Tuesday for the gigantic pandas 'Suhail' and 'Soraya,' which were presented to the State of Qatar by the People's Republic of China.
During his remarks, H.E. the Ambassador of Qatar to China Mohammed bin Abdullah Al Duhaimi praised the quality of bilateral ties between his country and China, stressing that the significance of this gift was a reflection of the strength of the ties between the two nations.
H.E. Al Duhaimi hailed the event as a milestone in the popular and cultural diplomacy that would advance relations between the two friendly countries to new heights and farther horizons, and he extended the gratitude of the State of Qatar to everyone who had played a role in making it possible. Moreover, he extended a warm welcome to the Chinese ceremony's leaders and organisers, who would be travelling to Qatar for the FIFA World Cup Qatar 2022TM.