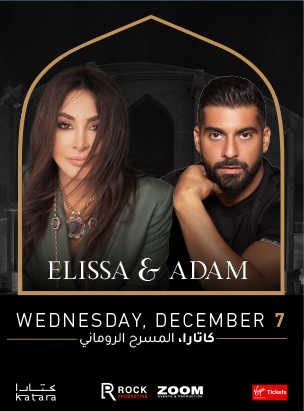 There will be exciting world-class events that will take place alongside the FIFA World Cup Qatar 2022 tournaments.
Qatar is all set to host a series of events and activities whilst the FIFA World Cup Qatar 2022 matches are occurring in the country. There will be events that the whole family can take part in. These will occur from 20 November going till 18 December. The activities will include art exhibitions, live concerts, and more. Find out what will happen in the country in November and December.
The country-wide festival will encompass more than 90 events that will occur on the sidelines of the tournament. The major events will include match viewing areas, music festivals, street performances as well as cultural displays.
Fans who attend the matches can experience activities in the vicinity of all the eight stadiums. Music fans will be catered to amazingly during the tournament. The music and concert activities will attract many fans. These will occur in top destinations like Katara Cultural Village for instance allowing tourists to explore Qatar further.
Top concerts to look out for are the following:
Qetaifan Beachfest Concerts
Take part in the exciting concerts at Qetaifan Island North, Lusail. You can get your tickets online at q-tickets.com/QETAIFAN
The concerts will include Dimelo Flow that was on December 1, Oxlade on December 7, Alex Sensation on December 8, Chocquibtown on December 9, Ceelo Green on December 10, and CKAY and Rodge both on December 11.
FIFA Fan Festival Concerts
Only Hayya card holders can take part in these concerts for free at Al Bidda Park which is a famous destination in Qatar.
The concerts are Trinidad Cardona that was on December 1, GIMS on December 3, Tokio Myers on December 5 and Miami Band on December 6.
There will also be Hassan Shakosh on December 12, Paul van Dyk on December 15, Clean Bandit on December 16, and Sean Paul on December 17.
MDLBEAST ARAVIA
ARAVIA by MDLBEAST will feature exciting performances in Qatar. They will be inspired by the colors as well as shapes of Arab culture.
You can get tickets for this online at aravia.mdlbeast.com. They will include Tyga that was on December 2. The others will be Balqees on December 6, Calvin Harris on December 7, Dababy on December 8, Offset on December 9, Amr Diab on December 11, Steve Aoki on December 17, and Afrojack on December 18.
Katara Cultural Village Concerts
The Katara Cultural Village is a top destination in Qatar for tourists. There are attractions like the Katara Mosque, art galleries, etc. here. Tourists like relaxing at the beach and walking at the Katara Hills.
The Amphitheatre here is amazing. The Katara Cultural Village Concerts will occur here on December 7, 8 and 11 with Elissa & Adam, Saad Lamjarred, and Ahmed Saad & Tamer Ashour performing respectively.
You can get the tickets for these online as well, from tickets.virginmegastore.me/qa
The country hopes to wow visitors during the FIFA World Cup with the many events organized in the country.