Top 5 News
Croatian Ambassador congratulates on Qatar National Day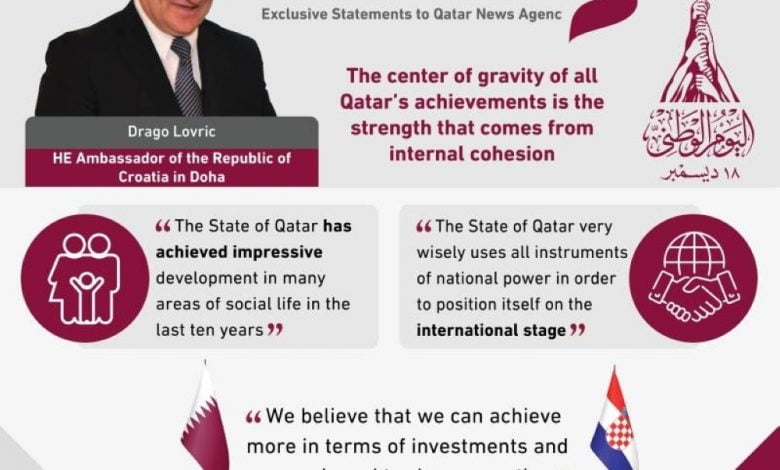 Drago Lovric, the ambassador of the Republic of Croatia to Qatar, congratulated His Highness the Amir Sheikh Tamim bin Hamad Al-Thani, the leadership, and the people of Qatar on their National Day, emphasising that the theme chosen for this year's celebration, "Our Unity is Source of Our Strength," represents the culture of a country that derives its power from social harmony.
According to His Excellency, the slogan for the celebration of the Qatar National Day (QND) means that Qatar, led by His Highness the Amir Sheikh Tamim bin Hamad Al-Thani, has set high and lofty goals in its transformation, which can be accomplished with the time and resources available to the country.
"The centre of gravity of all achievements is the strength that comes from internal cohesion, harmony, and unity of effort with the goal of building a modern Qatar," he added.
The Ambassador welcomed the bilateral relationships between Qatar and the Republic of Croatia, calling them "friendly and cordial" and noting that both nations are eager to expand their collaboration in light of their respective capacities.