Top 5 News
David Beckham stars in Doha Film Institute's "Save Our Squad"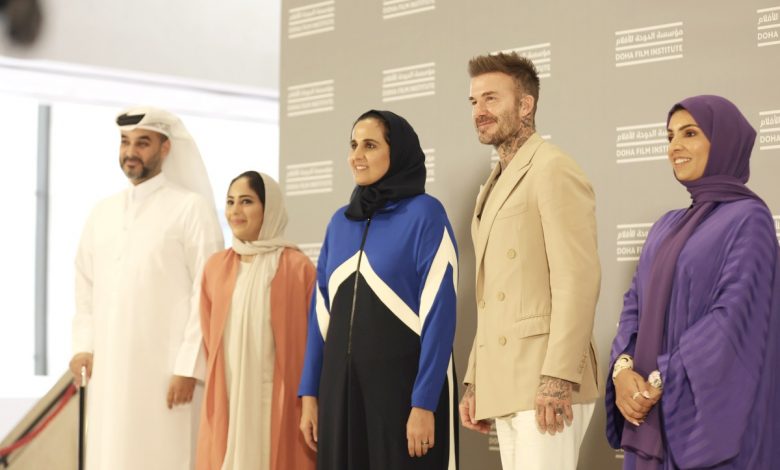 The Doha Film Institute (DFI) hosted a special screening of the factual entertainment series "Save our Squad," starring global sporting icon David Beckham, for the Ajyal Film Festival jurors, in the presence of HE Sheikha Al Mayassa bint Hamad Al Thani, Chairperson of DFI, and other distinguished guests.
According to DFI CEO, Fatma Hassan Alremaihi, "It was an honour to collaborate with David Beckham and Studio 99 on this very special and inspiring screening for our Ajyal family. The Institute encourages diverse perspectives and believes in the transformative power of storytelling and of young voices. We are grateful to partner with likeminded individuals and organisations who share our vision of providing opportunities for the active and meaningful participation of youth in their communities. Together, we will reinforce important connections that empower young people to transcend challenges to build a brighter future."
Beckham's time coaching the Westward Boys is depicted in the documentary, which is available on Disney+. From heroism to tragedy, failure to redemption, the events that Westward Boys, their coaches, and their families go through over the season strike an emotional chord, just as Beckham intended.