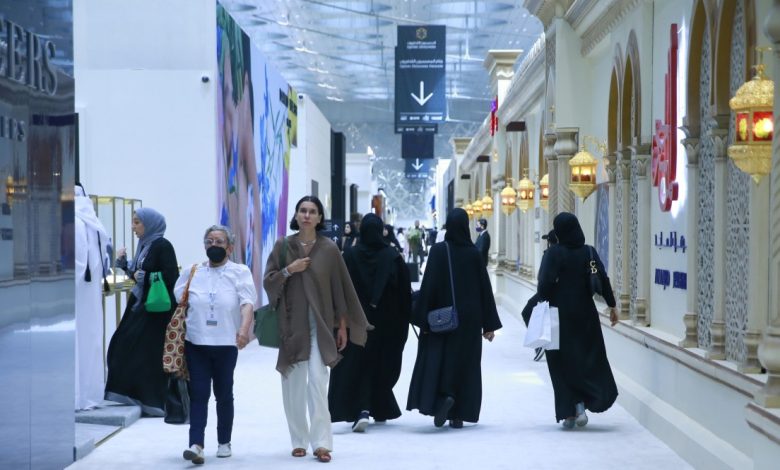 Qatari designer Yousef Al Jaida wowed the audience at the Doha Jewellery and Watches Exhibition (DJWE) with his latest creations, which highlight Arab culture and heritage. His designs include intricate details, vibrant colours and a contemporary touch, making them an instant hit with jewellery enthusiasts and industry experts alike.
Al Jaida's jewellery collection features a fusion of traditional and modern elements, showcasing the unique style of the Arab world. He used precious metals and gemstones to create intricate pieces that reflect the rich history and culture of the region. The Qatari designer's contribution to the event has been widely appreciated by attendees and participants.
The DJWE is an annual event that brings together renowned designers and experts in the jewellery and watchmaking industry to showcase their latest creations. The exhibition provides a platform for artists to display their work and celebrate the art of jewellery making. Al Jaida's unique designs have added a new dimension to this year's exhibition and helped to raise the profile of Qatari talent in the industry.