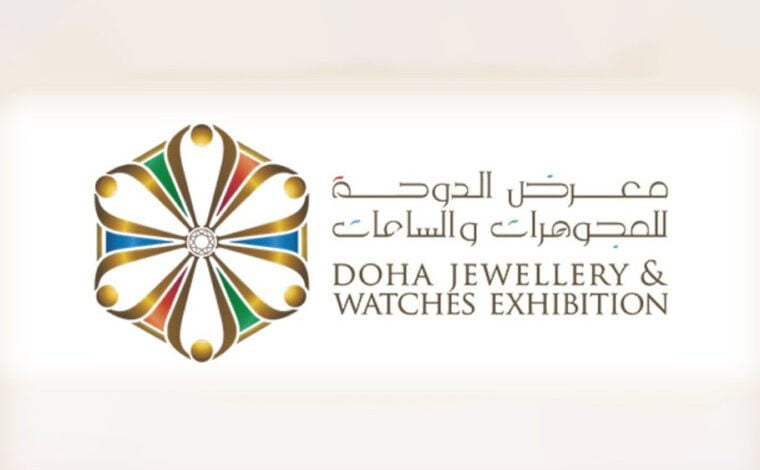 Doha Jewellery and Watches Expo (DJWE), which has been a fixture on Qatar's social calendar since its inception, will take place at the Doha Exhibition and Convention Center (DECC) from February 20 to 25, 2023. This year, the expo, which showcases high-end timepieces, necklaces, rings, earrings, diamonds, gold, and silverware, will welcome 30,000 guests from more than 175 nations. Jewellery connoisseurs, leading designers, wealthy aesthetes, and a who's who of globally recognised actors will be mingling with the swarm of luxury-seekers.
Participants
Visitors from all around the area can awe at the beautiful workmanship of more than 500 internationally renowned jewellery and watch manufacturers at DJWE, the largest business-to-customer expo of its type in the region. The most renowned jewellers from Qatar and throughout the globe will debut new brands, limited edition collections, and remarkable showpieces over a space measuring more than 33,000 m2. This year's DJWE will be the first time that regional powerhouse Damas Jewellery will participate. They will showcase their mesmerising Alif line as well as a number of remarkable high-end items and one-of-a-kind jewellery designs. Moreover, Louis Vuitton will debut their coveted "Fantasy necklace," a 2.56-carat Monogram flower-cut diamond, at DJWE for the first time. Two of Qatar Duty Free's famous cafés, Harrod's Tea Rooms and Venchi, are also brand-new to this year's edition and will be open for DJWE attendees to enjoy delectable foods and beverages. Also, Educate A Child will benefit from the limited-edition line of Valentino accessories that include the organization's insignia, which will be unveiled by Valentino and Qatar's Education Above All Foundation (EAA). Also, this year's DJWE will include Phillips, a prominent international marketplace for purchasing and selling 20th- and 21st-century art and design. The most profitable watch auctions in the history of the globe were held by Phillips in collaboration with Bacs & Russo.
Sponsor & Supporters
Qatar National Bank (QNB) is the official sponsor of this year's DJWE, while Qatar Airlines is the official airline partner. The renowned Qatari musician Ms. Dana Al Fardan will provide music to this year's DJWE campaign as part of an exciting new cooperation.
A purpose-built studio on-site, where multiple interviews with famous jewellery and watch experts will take place, will serve as the hub of DJWE. Global audiences can access the fascinating conversations and ideas developed in Doha through material posted on YouTube.
During this year's DJWE, a new cooperation under Al Darwish Jewellery will bring IDT Gemological Labs, enabling clients to have their jewellery checked and certified by a globally recognised organisation.
The Qatari Designers project, a long-running platform showcasing Qatar Tourism's continued commitment to supporting homegrown creative talent, is returning to DJWE for the 19th time. Since its inception in 2017, the initiative has served as a platform for some of the most well-known modern jewellery and watch firms in the nation to advance their growing businesses. In addition, the popular Turkish and Indian pavilions are back this year with lively stalls showcasing numerous brands and custom creations that individually honour the histories and cultures of these two nations.
Location
With a direct path from Terminal 1 to the DECC Metro Station (Red Line), which offers direct access to the exposition halls, the DECC, which is located in the centre of West Bay, is readily reachable by Doha Metro.