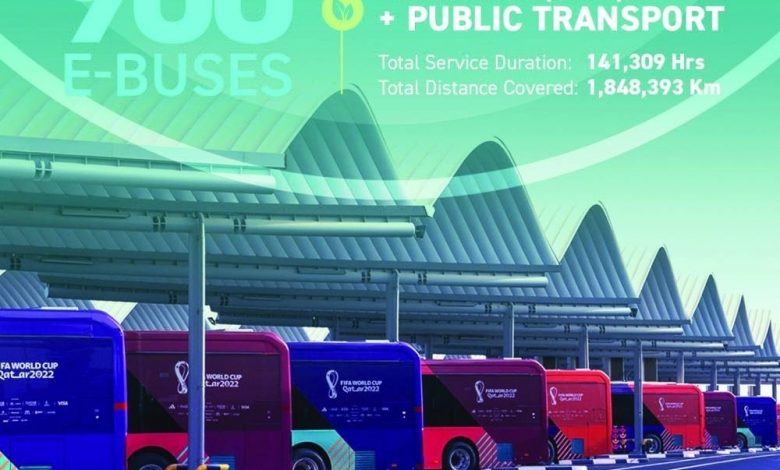 From the beginning of the FIFA World Cup Qatar2022TM until December 6, Mowasalat (Karwa) reported that its electric cars transported passengers over a distance of more than 1.8 million km while avoiding the emission of more than 1.6 million kg of CO2.
The business said 900 e-buses were used for World Cup-related activities in a statement on social media yesterday.
According to Mowasalat, the total number of hours that electric cars were in operation was 141,309, and the total distance they travelled was 1,848,393 km.
According to the firm, the amount of CO2 emission that was averted was 1,684,256kg, which is equal to the annual absorption of 12,205 trees.
On Wednesday, the 18th day of the World Cup, 193,699 passengers were transported using Mowasalat 1,545 buses.
In related news, the Ministry of Transport (MoT) reported that on Wednesday, the Doha Metro (424,520) and Lusail Tram (23,672) conveyed a combined 448,192 people.
On the same day, 720 air movements were also noted at Doha International Airport and Hamad International Airport.