Top 5 News
Educational Diplomacy lecture conducted at Katara Public Diplomacy Center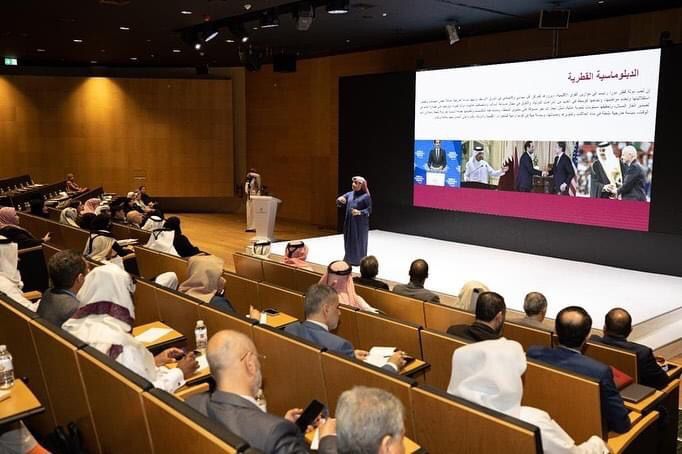 As part of the center's training program, which was started in January, the Katara Public Diplomacy Center (KPDC) delivered a presentation on "Educational Diplomacy" on Sunday in the theatre of the Ministry of Education and Higher Education (MoEHE).
The lecture was given by Dr. Abdulaziz Al Horr, Director of Diplomatic Institute, Ministry of Foreign Affairs. It was attended by the Secretary-General of KPDC, Eng. Darwish Ahmed Al Shaibani, Omar Abdulaziz Al Naama, Assistant Undersecretary for Private Education Affairs at MoEHE, Dr. Khalid Abdulla Al Ali, numerous their excellencies ambassadors and members of the diplomatic corps, as well as a sizable crowd. Dr. Al Horr emphasized that Qatar is engaged in public diplomacy through a number of cultural initiatives like the Cultural Village Foundation "Katara" and Qatar Museums, as well as by hosting conferences, meetings, and seminars on various international topics and issues. This activity is a result of Qatar's belief in the value of public diplomacy in shaping the State's image as a civilized nation.
He also emphasized the important work done by Qatar Airways in promoting the country to a wide range of travelers and transforming Hamad International Airport into a major international hub, as well as the important contributions made by Qatar-based media organizations like Al Jazeera and beIN SPORTS and their active involvement in international organizations.