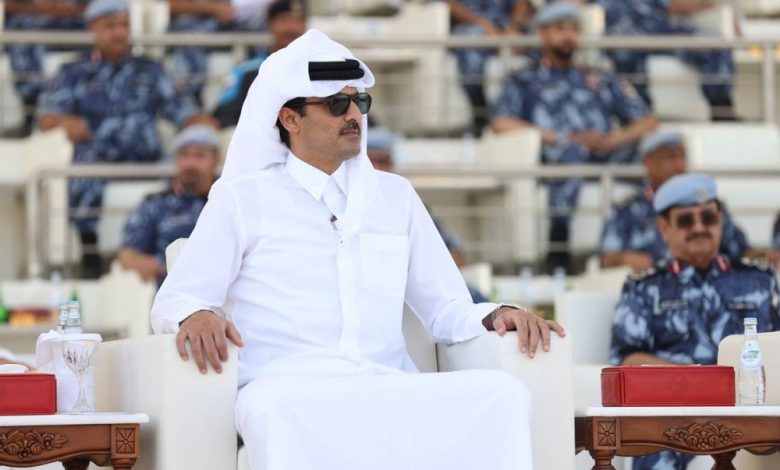 The Lekhwiya Camp Building was inaugurated Thursday morning by H.H. the Amir Sheikh Tamim bin Hamad Al-Thani.
His Highness unveiled the building's plaque and listened to a briefing on the building's units, various facilities, and modern facilities at the start of the visit.
His Highness also saw an air show for the paratroopers, bomb squad, women's force, cavalry, riot police, "Lefdawiya" special unit, and Qatar International Search and Rescue Group.
His Highness also witnessed a demonstration of the FIFA World Cup Qatar 2022TM security force's readiness. His Majesty also went to the shooting range, multi-service building, and medical services building.
Following that, H.H. the Amir gave the signal for the start of the "Watan" exercise, which involves all military, civil, and organisational authorities, as well as forces from a number of friendly and fraternal countries.
The exercise is part of the preparations for the FIFA World Cup Qatar 2022TM. His Highness was briefed on a component of joint military exercises involving military, security, and organisational authorities. His Highness was also briefed on the tournament's security procedures in order to assess the effectiveness of the cooperation mechanism among all participating authorities and to assess the readiness to ensure the highest levels of security and organisational success during the tournament's hosting.