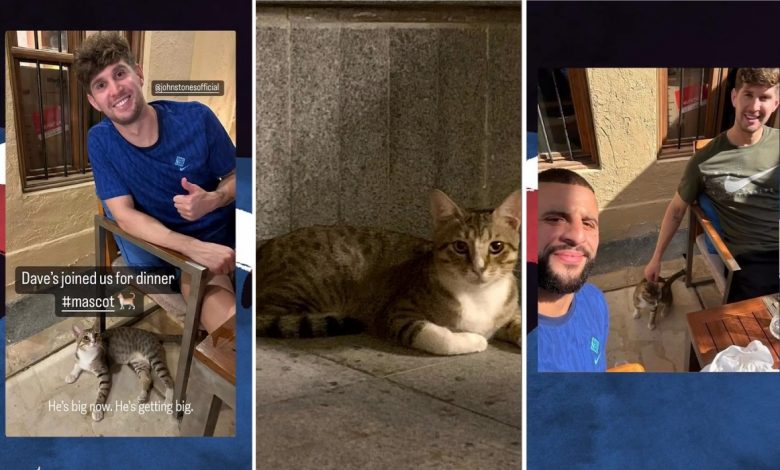 When the Three Lions squad landed in Qatar for the FIFA World Cup Qatar 2022TM, Dave the Cat had already established himself as a beloved inhabitant of the base camp. By referring to the affectionate feline as Dave and dubbing him as the unofficial mascot of the national team, the squad's defenders, Kyle Walker and John Stones in particular, had become fond to the feline.
The local nonprofit Qatar Animal Welfare Society (QAWS), which works to rescue, treat, and rehome animals in Qatar, learned about Dave's visit to the team's base camp and how well he was getting along with the members. QAWS left a kitty gift basket filled with necessities and goodies to the Three Lions hotel as a token of thanks.
The Manchester City duo won't be saying their last goodbyes to Dave despite England losing to the reigning champions France at Al Bayt Stadium on Saturday, as they have chosen to adopt and bring him back to the UK.