Entertainment
Every girl's dream – Disney princess Concert soon in Katara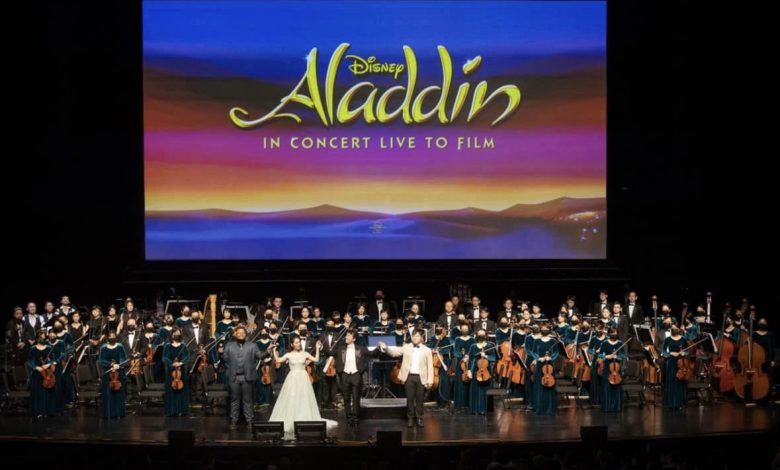 From Moana bidding farewell to her beloved grandmother to Anna prioritizing her sister in Frozen, we have all had our fair share of bewitching Disney moments which stay with us no matter the age. Disney Concerts, Broadway Entertainment Group, Qatar Tourism, and Qatar Airways collaborated to present "Disney Princess – The Concert" at Katara Amphitheatre. This open-air performance at the Disney princess Concert will surely offer a delightful evening for audience members of all ages and will undoubtedly add to their memorable winter activities.
Ambiance
Our lives have been accompanied by the music of Disney princesses for many years. In Disney Princess – The Concert, these cherished melodies are performed live on stage. Join them for an extraordinary evening as a quartet of Broadway, television, and animated film stars, together with their enchanted Prince and live orchestral accompaniment of the Qatar Philharmonic Orchestra to celebrate each Disney Princess. Your every wish will come true as larger-than-life animation and dramatic effects envelop the audience in pure Disney enchantment. These celebrated actors will also perform your favorite songs and share their rare, amusing, and emotional behind-the-scenes tales from their time on stage and screen.
Event date
Starting from Thursday, January 26 to Saturday 28, 2023, for three nights Broadway and the West End's renowned artists would be performing and giving a memorable tribute extended towards Disney Princesses under the stars. The beautiful scene would be presented against the magnificent and extravagant backdrop of the Katara Amphitheatre.
Enchanting performances
The star-studded talented cast, which includes Tony®-nominee Susan Egan (Broadway's original "Belle" in Beauty and the Beast and "Meg" in Disney's animated feature Hercules), Steffanie Leigh (Mary Poppins in Mary Poppins), Aisha Jackson (Anna in Disney's Frozen), and Hiba Elchikhe (Princess Jasmine in Disney's Aladdin) will perform more than 30 hits from the Disney Princess franchises. The charming Prince, Adam Josef (Moulin Rouge, Waitress) will join the group of four ladies. The Qatar Philharmonic Orchestra, led by Sarah Hicks, will then perform songs such as Frozen's Let It Go and Moana's How Far I'll Go with the actors. You will hear both humorous and touching tales from the cast's time on stage and screen during the course of the evening. The Disney enchantment will be brought to life for fans through a variety of larger-than-life animations and stage elements.
Royal attire
Concertgoers can live their days of glory by dressing up in their best royal attire and becoming a part of this magical adventure.
Duration
Disney Princess – The Concert is advised for a wide audience and lasts around two hours with a break. This play is advised for ages 6 and up. This information is directed toward the adults who are planning to attend with kids. Everyone entering the theatre needs a ticket.
Tickets
Prices for tickets, which are now on sale through Virgin Megastore, range from QR125 for bronze seats to QR750 for VVIP.