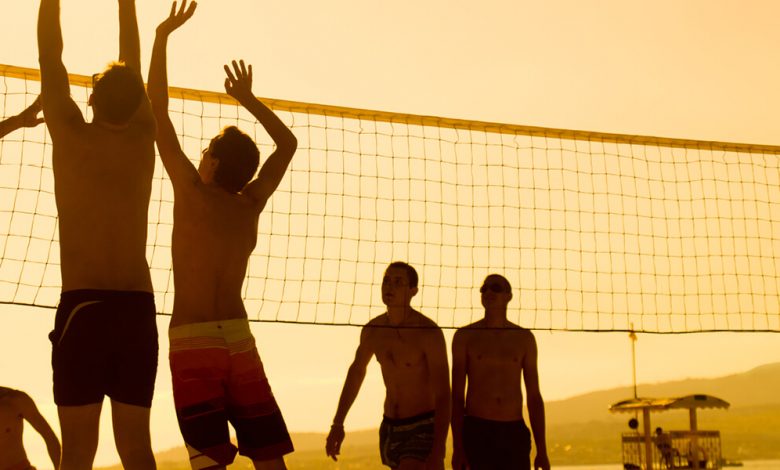 For the World Cup, millions of people are expected to pour into Qatar, but alas, you won't be able to get tickets for every game. Instead, you'll be able to watch everything unfold with your fellow fans in a Fan Zone right in the middle of the city. Here is all the information you want on the Fan Zones for the FIFA World Cup Qatar 2022TM.
FIFA Fan Festival
At this year's World Cup, Al Bidda Park will host the FIFA Fan Festival. The Doha Metro will be the most effective method for getting to the free-to-enter entertainment destination. West Bay Qatar Energy, Al Bidda, and The White Palace are three adjacent stations. The Corniche metro station is another way to get to the FIFA Fan Festival, although during the length of the competition, this is an exit-only location. On rest days, there will also be family-friendly activities, live music from international and regional musicians, and large screens showing all of the Qatar 2022 matches. You may discover food and beverage kiosks inside the Fan Zone that provide both regional specialties and international delicacies from across the world.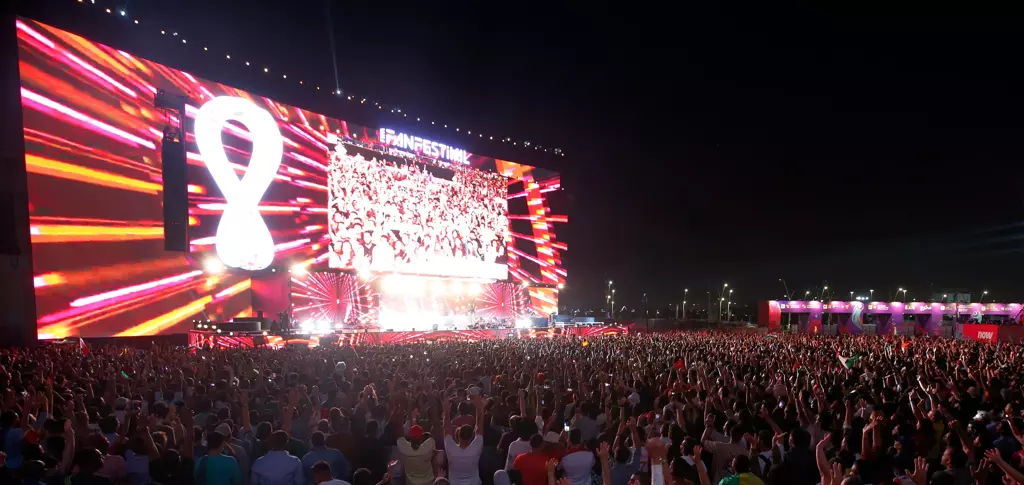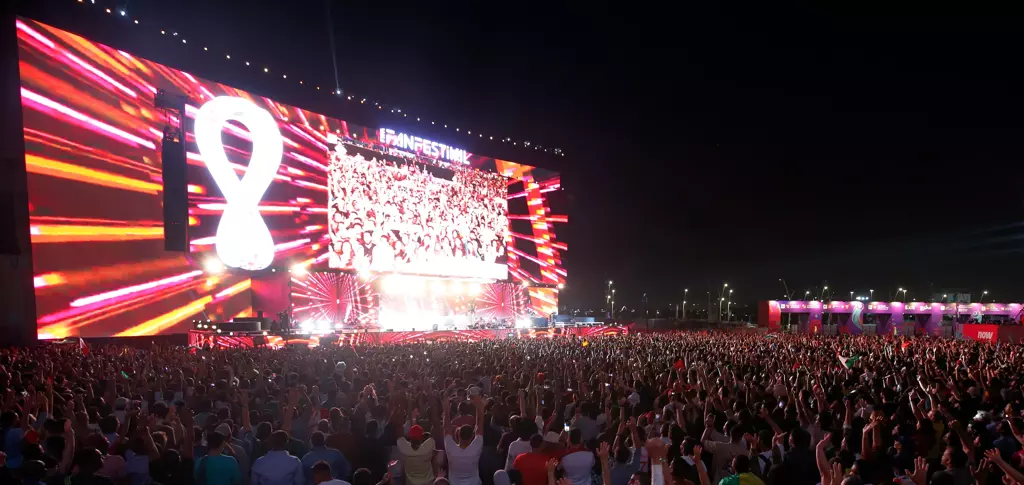 Hayya Fan Zone
On the Lusail Marina Promenade, a Fan Zone with an ice-skating rink will also be constructed. The Hayya Fan Zone will be accessible from Saturday, November 20, through Sunday, December 18, and it can accommodate up to 3,500 people at once. Live bands will play at the kid-friendly venue in between games, and there will be ice ballet performances of Swan Lake and Sleeping Beauty. In addition, you may eat and drink while watching sports.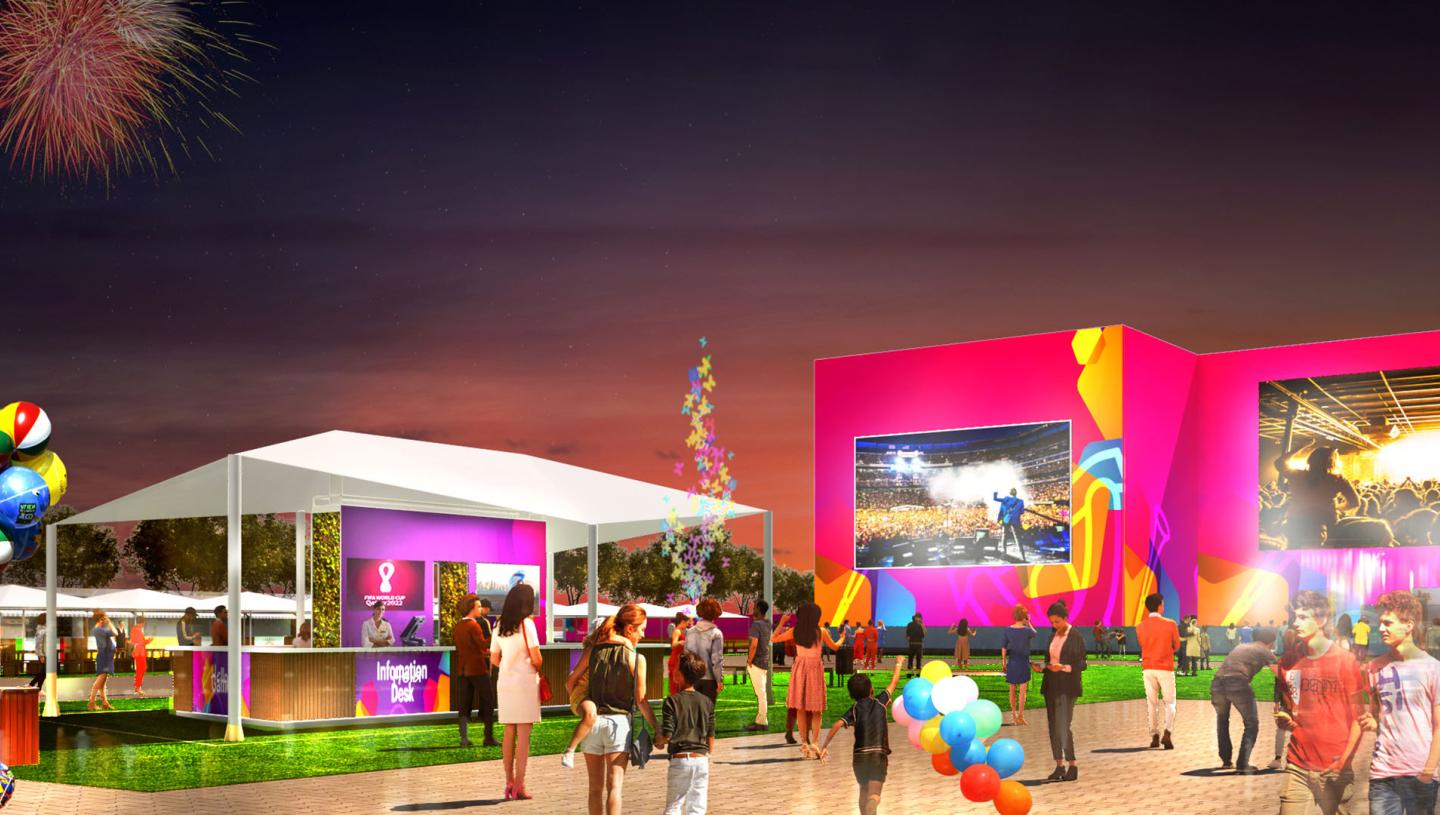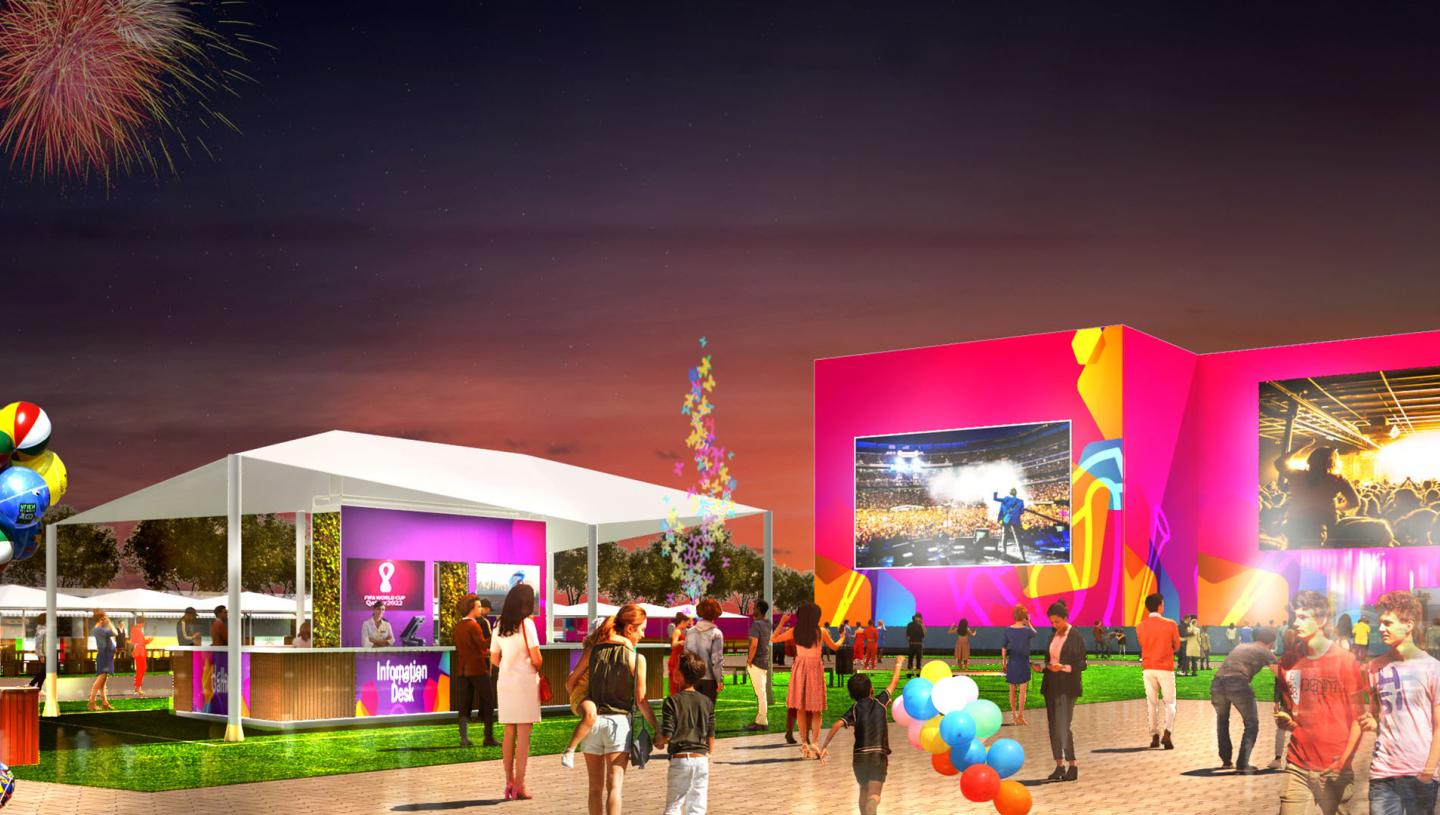 Al Khor Fan Zone
Just days before the match, the Supreme Committee for Delivery & Legacy revealed two additional locations, one of which being the Al Khor Fan Zone. Entry is free, and a Hayya Card is not required. There will be screens of the matches as well as food and beverage vendors.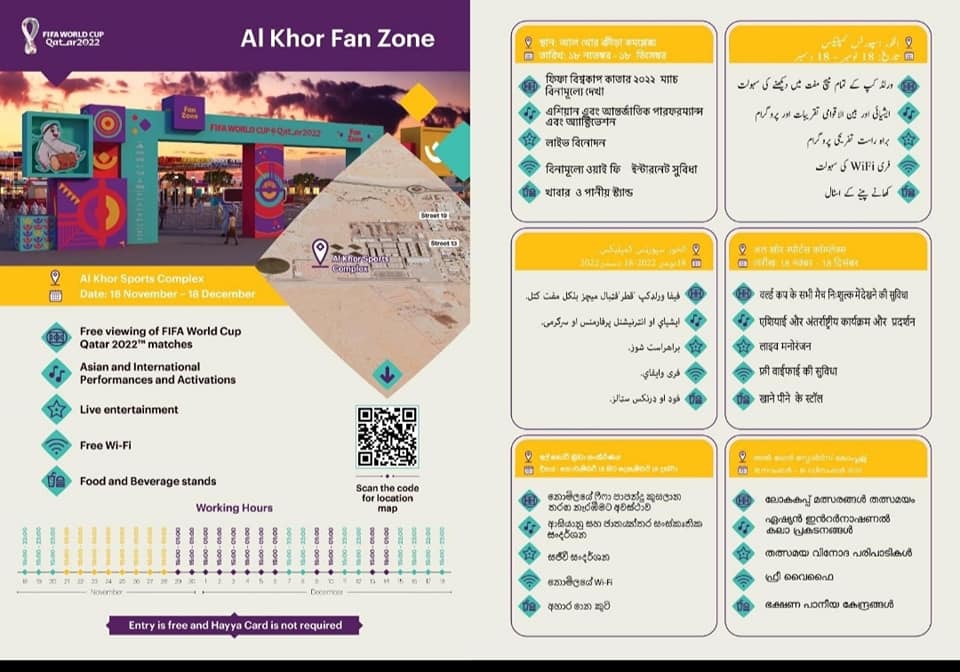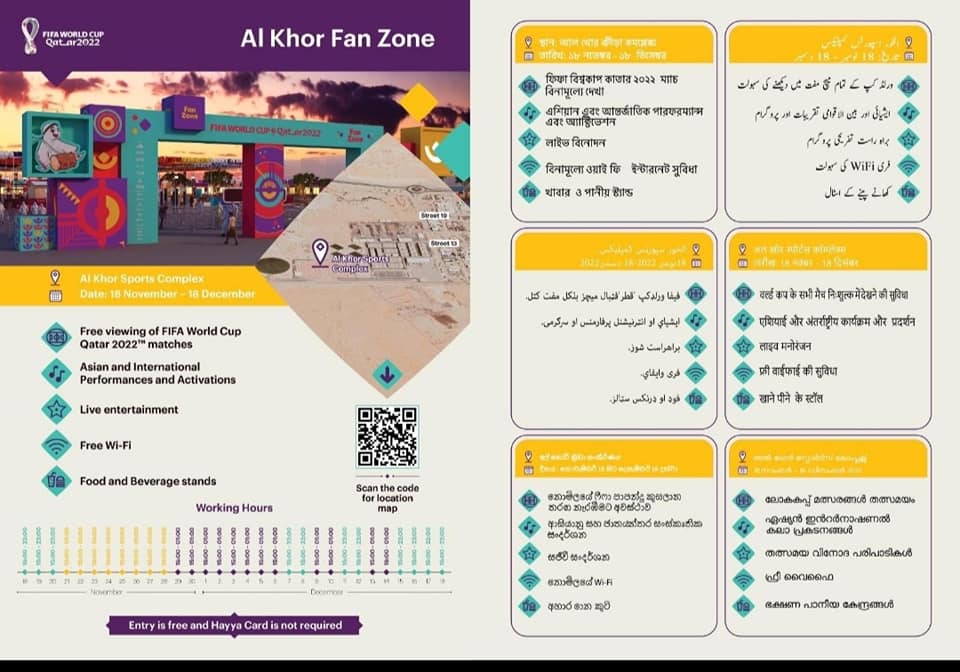 Industrial Area Fan Zone
The Industrial Area Fan Zone will also be screening matches for people without Hayya Cards. Free viewing of matches, Asian and international performances, and activations live musical shows, sports competitions, gifts through a draw, free wi-fi, food, and beverages stands, and free diabetic and blood pressure checkups are present at this Fan Zone.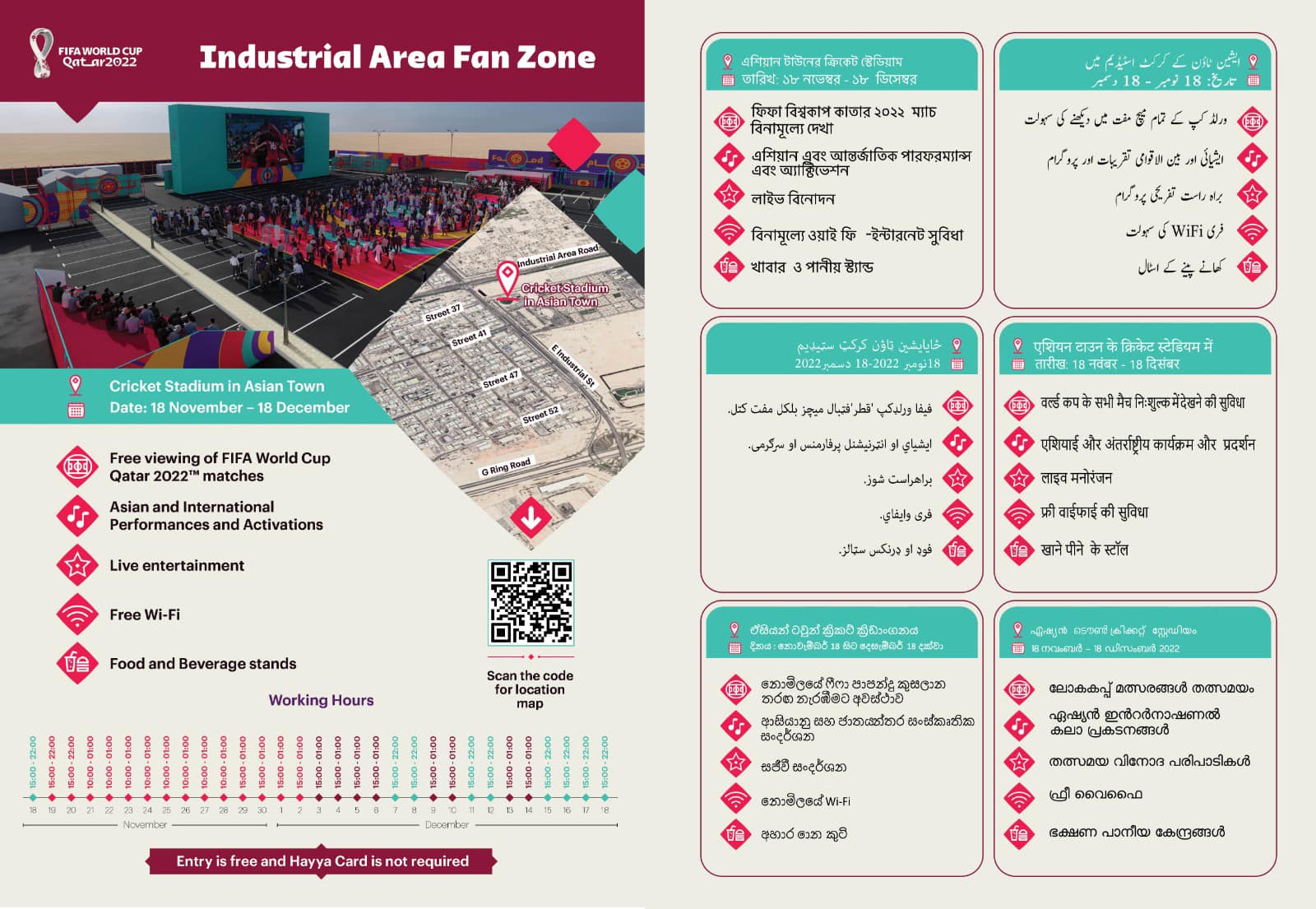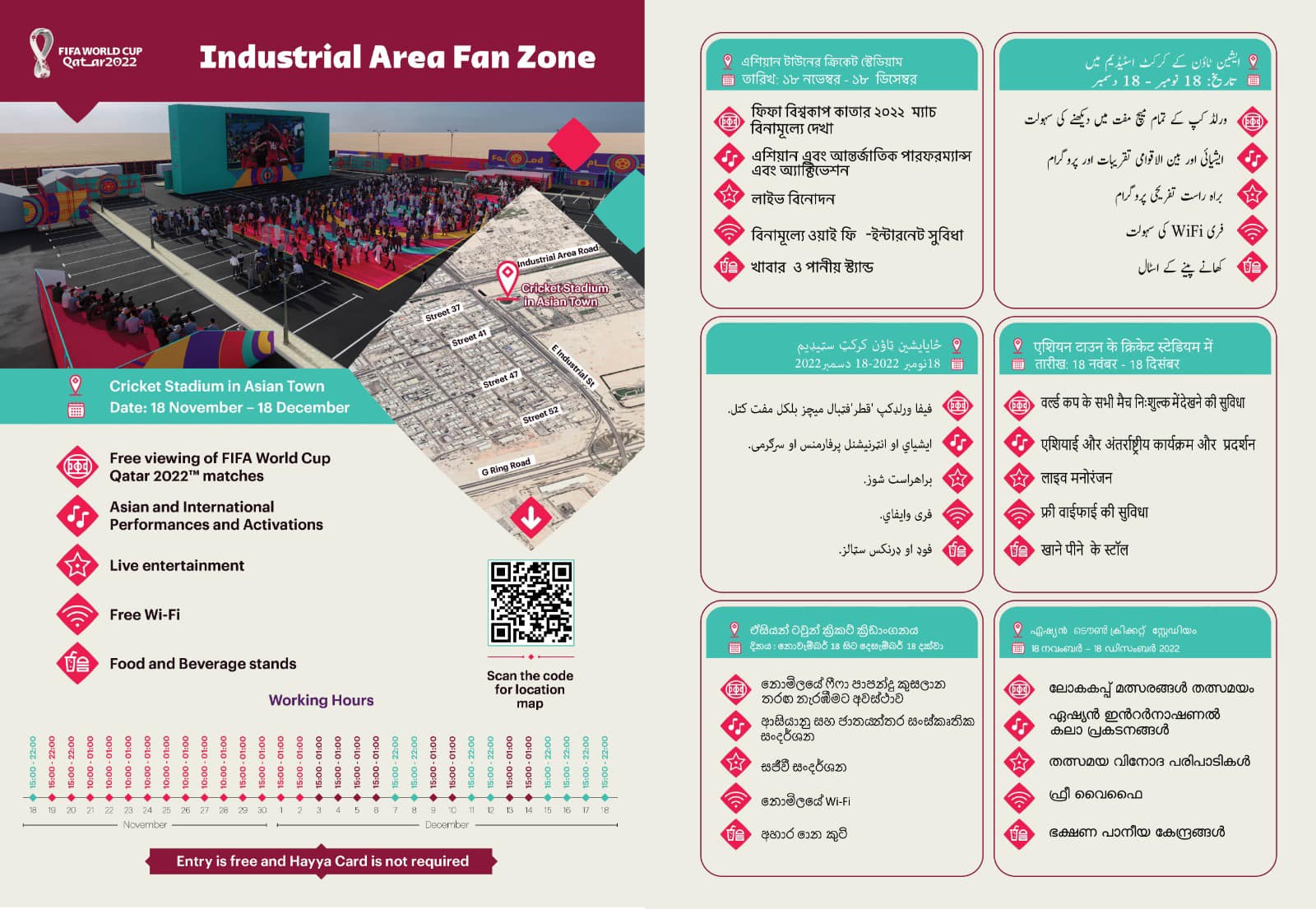 900Park
On November 10, 900Park, a new outdoor gastronomy hotspot, launched ahead of the World Cup. The Fan Zone, located next to the InterContinental Doha Beach & Spa, features three massive screens broadcasting all of the action, as well as more than 20 food and beverage options. There will also be live entertainment, gaming rooms, and picture booths.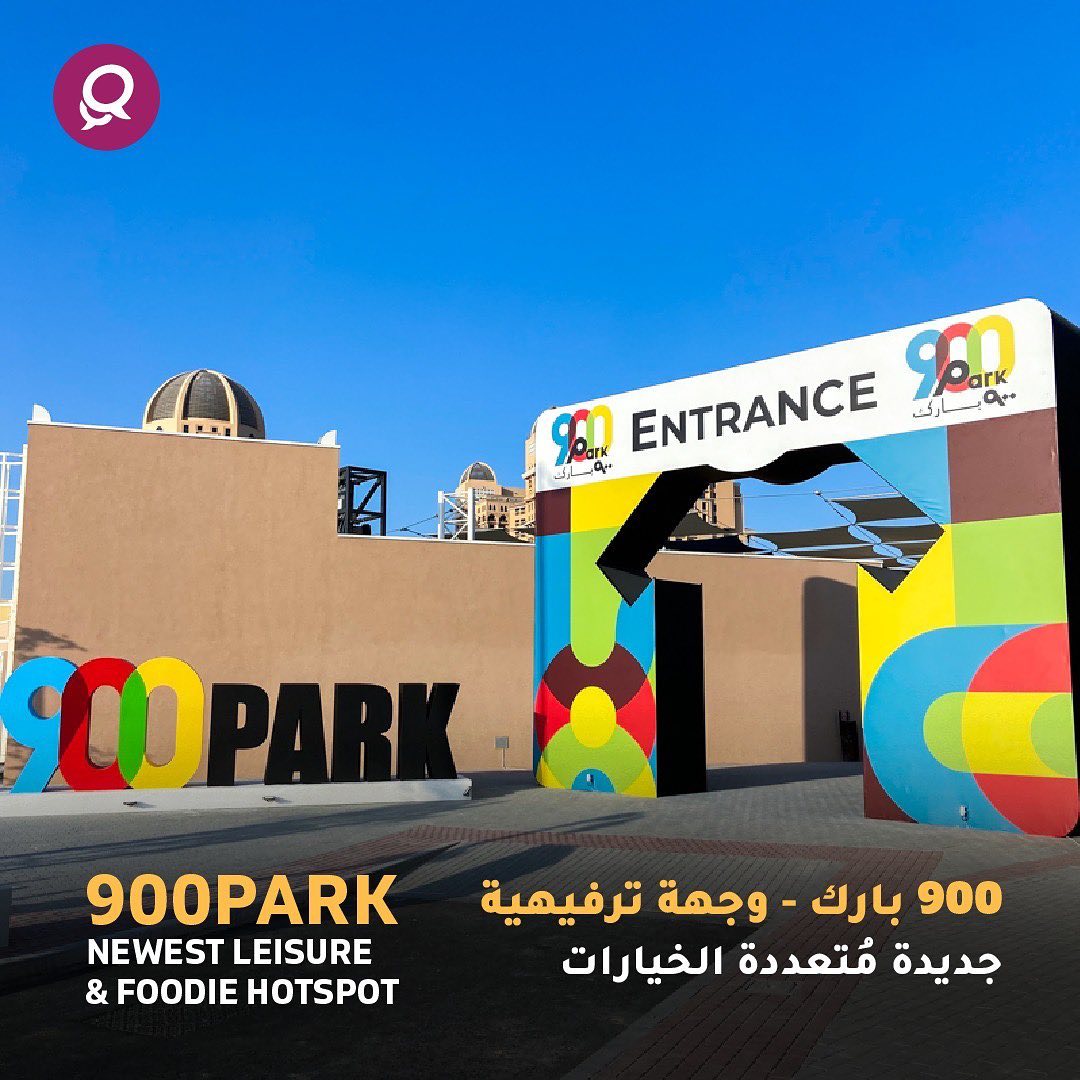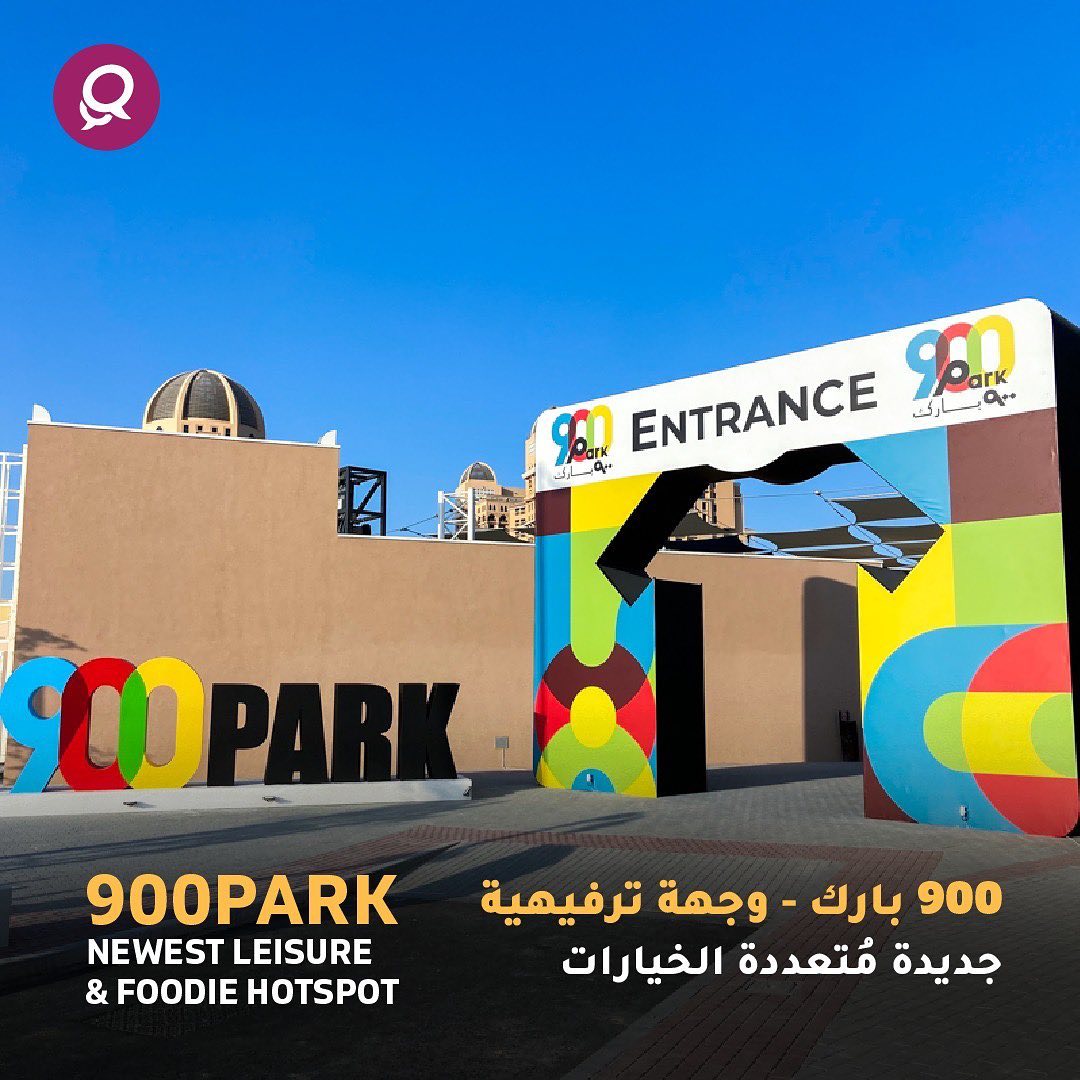 Qetai-Fan Beach Fest Powered by Unit-Y
Qetai-Fan Beach Fest Powered by Unit-Y will also be screening matches on Qetaifan Island North for anyone eager to take advantage of the great winter weather. At any given moment, up to 30,000 people will be able to visit the site, and there will be more than 50 food outlets to choose from. Even better, the facility will be open until 4 a.m every day, featuring live performances by megastars like as French Montana, CeeLo Green, and Alex Sensation.