Business
Featuring HIA ranked second-best world's airport at 2023 Skytrax World Airport Awards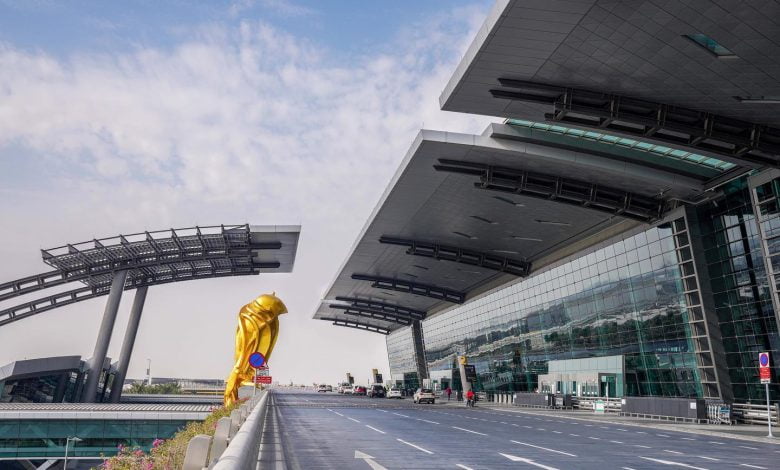 On March 15, 2023, Hamad International Airport (HIA) made history once again by being ranked as the second-best airport in the world at the Skytrax World Airport Awards 2023. The event, which took place at the Passenger Terminal EXPO in Amsterdam, The Netherlands, is considered the most prestigious accolade for the airport industry. In addition to this impressive feat, HIA also won the titles for 'World's Best Airport Shopping' and 'Best Airport in the Middle East' for the ninth consecutive year.
The World Airport Awards are renowned for their impartiality and independence, as they are based on a customer satisfaction study that assesses over 550 airports worldwide. The survey is conducted annually, and customers from over 60 nationalities complete questionnaires evaluating their experience at each airport. The awards are independent of any airport control or input, making them the quality benchmark for the airport industry.
Commitment to Exceptional Airport Operations
Badr Mohammed Al-Meer, the Chief Operating Officer at HIA, expressed his pleasure at receiving the accolades from the prestigious Skytrax World Airport Awards, saying that it is a positive reflection of the airport's robust operations and team's dedication. He also said that it is an endorsement of their investment in ensuring their passengers enjoy an exceptional travel experience and providing their partners with the best facility and service. He emphasized their commitment to growth plans and maintaining high standards in the airport industry.
Edward Plaisted, the CEO of Skytrax, congratulated HIA for winning these important customer awards for 2023, given the challenging past few years for airports worldwide. He mentioned how it is pleasing to see passenger numbers returning to normal and for HIA to be recognized as a leading airport by its customers.
Indoor Tropical Garden Expansion
Since its opening in 2014, HIA has rapidly become one of the most prominent airports globally, offering a wide range of services and facilities to its passengers and welcoming them to extraordinary destinations. The airport has recently undergone a major expansion, which has seen the addition of a brand-new, state-of-the-art indoor tropical garden known as the Orchard along with new lounges and exclusive retail outlets.
One-Stop Shopping and Dining
HIA offers over 180 retail and dining options curated for all travelers under one roof, including many industry firsts and exclusive shops. These include a Fendi Boutique with the first Fendi Café in an airport, a Ralph's Coffee Shop, an Oreo Café, and a Harrods Tea Room.
Passenger Traffic Increases
In 2022, HIA witnessed a remarkable increase in passenger traffic, with a 101.9% year-on-year surge, welcoming over 35 million passengers. The airport also saw an increase in overall aircraft movements of 217,875, a 28.2% growth compared to 2021, and concluded 2022 with 44 airline partners operating to and from HIA, serving over 170 destinations worldwide.
Global Traveler Growth and Connection
HIA continues to grow and connect global travelers through its world-class premises, offering exquisite options for passengers and businesses alike. In 2023, the airport proceeded into phase B of its growth plan, with plans to increase its capacity to over 70 million passengers and construct two new concourses within the existing terminal. As part of the Qatar National Vision 2030, HIA also plans to enhance its sustainability efforts by investing in new technologies and introducing industry firsts.