Top 5 News
Festival of Halal Qatar features art, heritage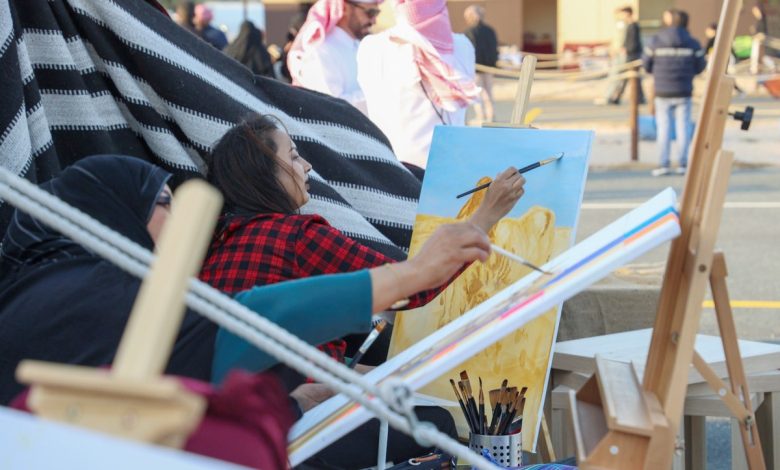 The southern square of Katara is embellished with cultural and artistic events for the 11th Halal Qatar Festival, featuring contemporary artworks inspired by "Halal" heritage by various female plastic artists. Alongside these exhibitions, there are studio and visual arts competitions as part of the festival's program.
One of the participating artists, Maryam Al Mulla, explained that this was her third time participating in the cultural events, including the studio and competition, as it offers her an opportunity to improve her skills, experience, and engage with art fans and the festival. Al Mulla chose "The Camel" as the theme for her painting as it symbolizes patience, endurance, and heritage.
Another participating artist, Amira Radhi, expressed that her involvement in the 11th edition of the Halal Qatar Festival followed her participation in the third edition of the Katara International Arabian Horse Festival. She experiments with modern painting methods to blend abstract and realistic styles to highlight her own artistic style in dealing with lines and shadows, thereby capturing the cultural and social heritage the festival reflects.