Top 5 News
First cruise ship arrives to serve as floating hotel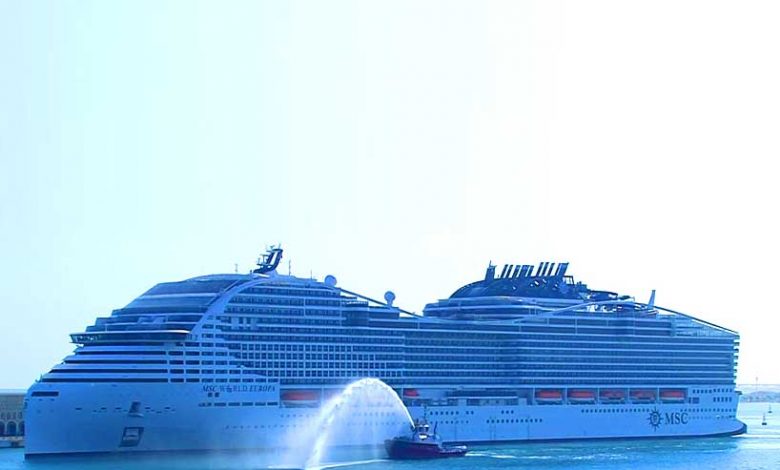 This morning, the first of the three floating hotels arrived in Qatar. In order to accommodate the FIFA World Cup Qatar 2022TM supporters throughout the competition, the cruise liner MSC World Europa berthed at Old Doha Port. The highly anticipated 22-deck ship, which was specially built for the 22nd iteration of the competition, will be formally unveiled on Sunday, November 13, during its Naming Ceremony.
Speaking to Al Kass TV, the Executive Director of the Housing Department at the Supreme Committee for Delivery & Legacy (SC), Omar Al Jaber stated: "This cruise is considered its first voyage to Qatar, where it was built for the World Cup in particular, and it is considered the largest ship in MSC Company, and it will have an inauguration ceremony and naming it on November 13."
6,700 World Cup fans can board the MSC World Europa, which has cutting-edge environmental characteristics. With 2, 626 staterooms and 40,000m2 of public area, it is 47 metres wide.