Entertainment
First ever K-pop Festival in Qatar to be held in AprilFirst ever K-pop Festival in Qatar to be held in April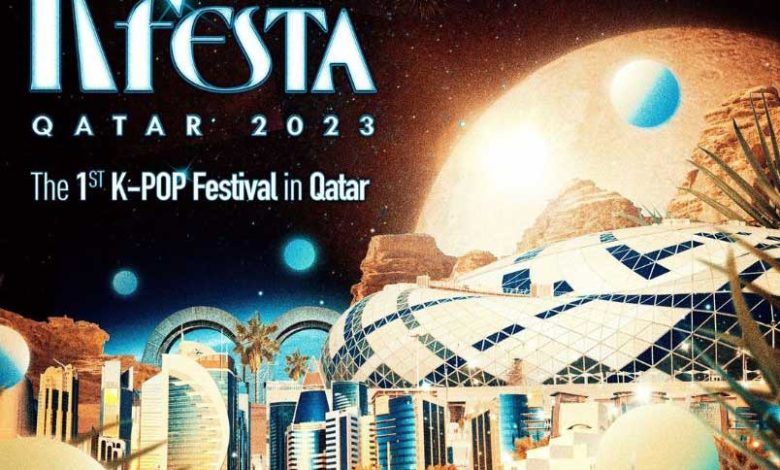 Get ready to experience a burst of K-Pop euphoria as Qatar prepares to host its very first K.One Festa in April. The highly anticipated event promises to be a celebration of Korean culture, featuring multiple artists that have captured the hearts of fans around the globe. The festival has been a long-awaited event in the country, and its arrival has sparked excitement and anticipation among fans of all ages. Mark your calendars and get ready for an unforgettable celebration of K-Pop in Qatar.
Venue and Date
Announced via k.onefesta's Instagram page, the festival is scheduled for April 28 till 29, 2023 at the Lusail Multipurpose Hall. While details about ticket sales are yet to be announced, K-Pop enthusiasts across the country are already buzzing with excitement at the prospect of meeting their favorite artists in person.
List of Performers
As fans eagerly await the official line-up of performers, speculation is rife about who will grace the stage at K.One Festa Qatar 2023. From girl groups like New Jeans, Le Sserafim, Itzy, Twice, and Blackpink to boy bands like Tomorrow X Together, Enhypen, Monsta X, Ateez, and Stray Kids, fans have a myriad of hopes and wishes for the festival.
K-POP Fandom in Qatar
For many, this is a dream come true, as they finally get the chance to experience the thrill of a K-Pop music festival on home soil. The Hallyu Wave has truly swept Qatar, with local fan bases hosting their own events and celebrations for various K-Pop groups. And now, with the upcoming K.One Festa, fans from different fandoms can come together to celebrate their shared passion for Korean music and culture.
Memorable FIFA World Cup Qatar 2022 performance
Jungkook's performance at the FIFA World Cup showcased not only his own talents but also the global appeal of K-pop music. His song 'Dreamers' at the ceremony left a lasting impression on fans in Qatar, who praised his powerful vocals, dynamic dance moves, and overall stage presence. Many took to social media to share their admiration for the young star and to express their desire to see him perform live in the country. With the rising popularity of K-pop around the world, particularly in the Middle East, it is clear that this genre of music has the power to bring people together across borders and cultures. It is no surprise that fans in Qatar are eagerly anticipating the upcoming K.One Festa. With the potential for a wide range of performers, including some of the biggest names in K-pop, fans are hopeful that the festival will be a great display of Korean music and perhaps even see a return visit from Jungkook.