Business
First ever Qatar Blockchain Summit to be held from September 11-12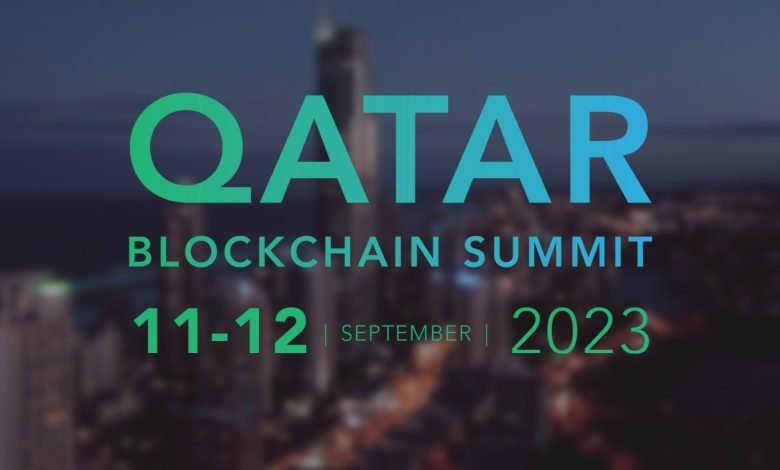 NeXTfairs, Qatar's leading event and exhibition specialist, and Agora Group, an event partner, have joined forces to launch the first-ever Qatar Blockchain Summit on September 11-12, 2023, at The St. Regis. This exclusive, closed-door experience will bring together C-level decision-makers and world-renowned speakers for two days of networking, learning, and discovery.
Real-Life Applications of Blockchain Technology
The Qatar Blockchain Summit will gather leaders in digital transformation across various industries such as government, finance, healthcare, energy, and transportation. The summit aims to help participants understand how blockchain technology can unlock operational efficiency, transparency, and authenticity. The event will focus on the real-life applications of this decentralized technology, with an emphasis on exploring how blockchain technology can be used to improve record management, create smart contracts, and safeguard data.
Low Utilization Rate of Blockchain in MENA Region
According to the latest study by The Ministry of Communication and Information, Qatar's blockchain market size was estimated to be $33.2m in 2022 and is expected to grow by 66% annually to reach $253.4m in 2026. However, the same study states that the current awareness of blockchain is low, with only a third of SMEs being aware of the technology. Moreover, the utilization rate of blockchain in the MENA region is around 3%, indicating that there is a considerable room for expansion.
Blockchain's Position in Qatar
The Co-founder of event partners Agora Group, Hadi Malaeb, stated that the Qatar Blockchain Summit would anchor Qatar's position as a leading adaptor of blockchain and a central hub for global innovation. By bringing the most advanced blockchain innovators to the country and showcasing Qatari startups and talent, the event will significantly attract foreign direct investment and media exposure to the country.
The Benefits of Blockchain Technology
Blockchain technology offers a unique innovation that provides users with a decentralized structure, improved security and privacy, reduced costs, and visibility and traceability. It was initially used as a decentralized ledger to record transactions in an absolute manner, with the first practical implementation being Bitcoin. Blockchain can improve record management and provide protection, keeping anonymized IDs and data in employer databases while storing the encrypted hash key to safeguard data.
Creating Smart Contracts
Blockchain technology can also be used to create smart contracts, enabling the rules of the contract to be enforced in real-time. This eliminates the middleman and adds levels of accountability for all parties involved, saving businesses time and money while ensuring compliance from everyone involved.
Success of The Global Blockchain Congress
The Agora Group has enjoyed over ten years of success with The Global Blockchain Congress, the most prominent Blockchain event in the MENA region. The event aims to significantly contribute to the advancement of blockchain technology in the world by providing a unique platform that connects regulators, investors, entrepreneurs, business leaders, government officials, and disruptors in a cutting-edge conference agenda.
Exclusive, Closed-Door Business Platform
The inaugural Qatar Blockchain Summit will be an exclusive, closed-door, C-level business platform that showcases real-life applications of blockchain technologies. Blockchain solution providers will have the rare opportunity to hand-pick governmental and corporate suitors and have detailed discussions with them about potential collaborations. This platform will allow critical stakeholders in Qatar to showcase their support for innovation and entrepreneurship, contributing to placing Qatar as a hub for advanced technologies, startup funding, and talent attraction.