Top 5 News
Flags at half-mast at Syrian and Turkish embassies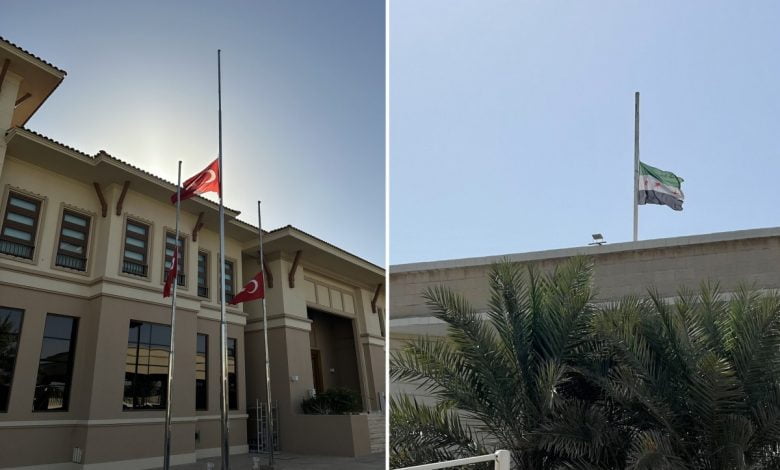 The national embassies in Qatar have lowered their flags to half-mast in remembrance of the fatal earthquakes that struck both Syria and Türkiye.
On its official social media accounts, the Syrian embassy in Qatar posted an image announcing that it will be flying its flag at half-mast in remembrance of the victims of the tragic earthquake that struck both northern Syria and southern Türkiye. Following the proclamation of a day of national mourning, the Turkish embassy in Doha posted on social media that the Turkish flag would be flown at half-staff there until February 12.
At the time that this story is being written, severe earthquakes that occurred on Monday, February 6, 2023, in both Türkiye and Syria have so far claimed over 4,800 lives. Near the epicenter of the earthquake, between Kahramanmaras and Gaziantep, a city of two million people, where entire blocks now lie in ruins under accumulating snow, some of the worst destruction in Türkiye occurred. Aleppo, Latakia, Hama, and Tartus were among the areas that sustained damage, according to the Syrian health ministry.