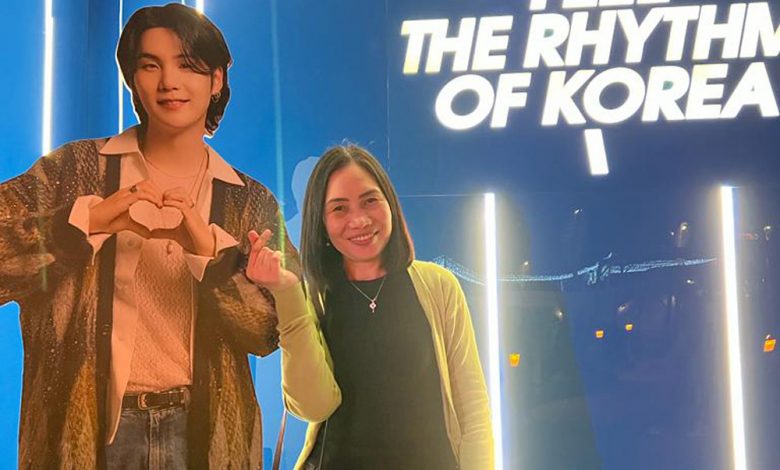 Almost everything made in South Korea, including K-Pop, K-Wellness, and K-Drama, has delighted audiences throughout the world. The Bangtan Boys, also known as BTS, one of whose members, Jungkook, did a live performance here in Qatar for the FIFA World Cup Qatar 2022TM opening ceremony, created the impression that South Korea has everything, from entertainment to skincare to tourism.
The Korea Tourism Organization (KTO), which has erected a 100 square metre pavilion in Souq Waqif Park, will provide fans with a taste of what Korea has to offer.
You may try on a Hanbok, a traditional ethnic Korean dress, get the age of your skin determined, demonstrate your finest moves on the Pump It Up Dance Machine, make your own Korean crafts, and take the ideal picture at the photo booth at the Travel to Korea, Cheer Together pavilion.
Before it became a cultural superpower, the East Asian nation was recognised for technological innovations in autos and smartphones. The KTO Dubai Office's regional director, Hyunsun Hong, claims that their pavilion is one of the World Cup's "Corniche activations."