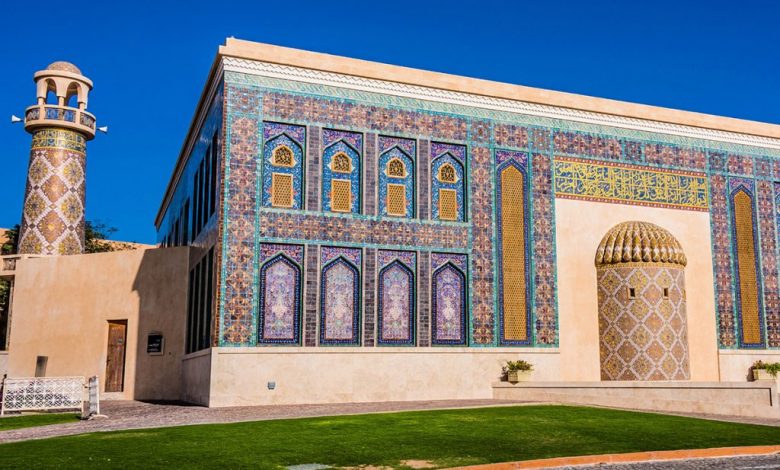 Doha is a magnificent city which many people associate with expense and luxury. It is the capital of Qatar and has magnificent architecture, delicious dishes as well as wonderful exhibits that attract tourists from across the globe. You will be happy to know that there are free things to do in Doha. These include a range of places to visit in Doha that you will want to know about. Read on to find out more:
Wander in Souq Waqif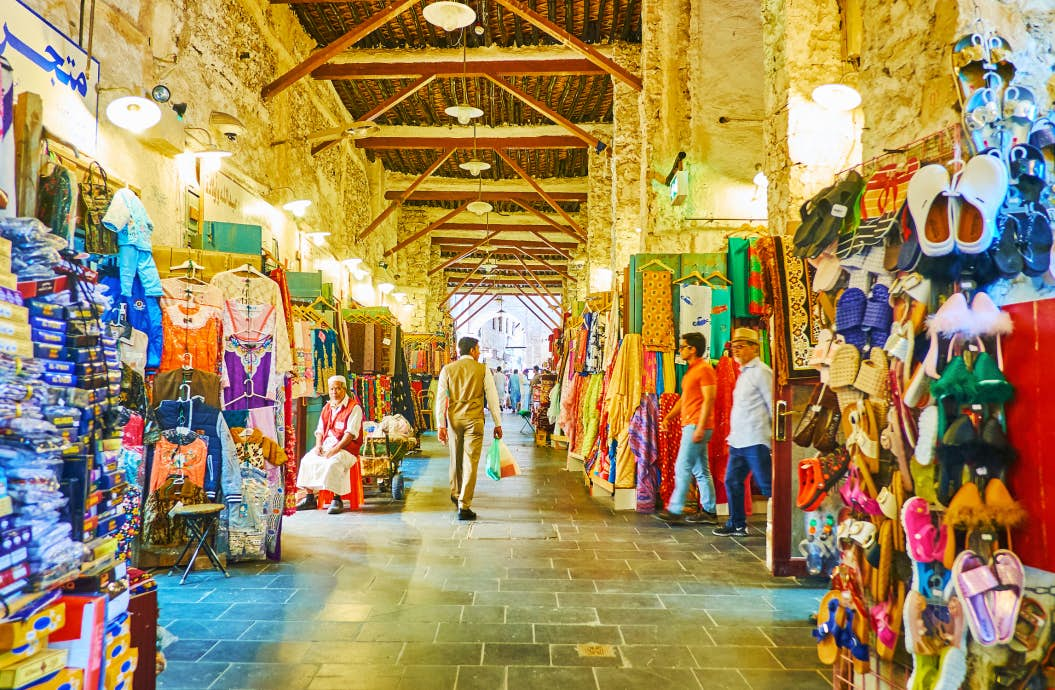 This is in the list of top Doha attractions and is an amazing place to find out about the authentic Qatari vibe. The traditional market has literally everything including spices, handcrafted artefacts, diamonds, designer products, luxury brands, etc.
You can get information on falconry, check out the horses as well as camels within the stables. Check out the different forms of international as well as Islamic art at the Souq Waqif Art Centre.
Qatar National Library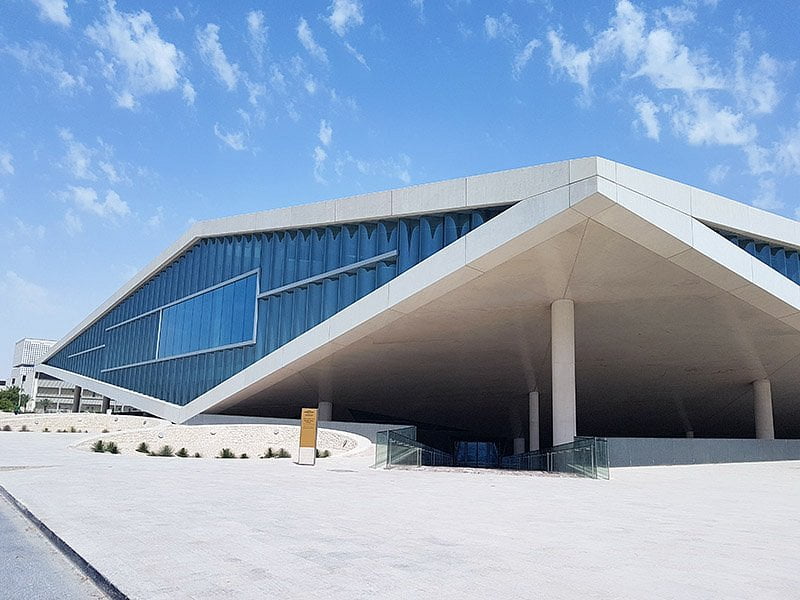 If you want to know about free things to see in Doha, visit Qatar National Library. You will like its breathtakingly beautiful architecture which looks like a shell-like design made when two pieces of paper get folded diagonally.
You can find different valuable books here. The glass façade gives readers sufficient natural light so that they can read and even interact with peers.
Katara Cultural Village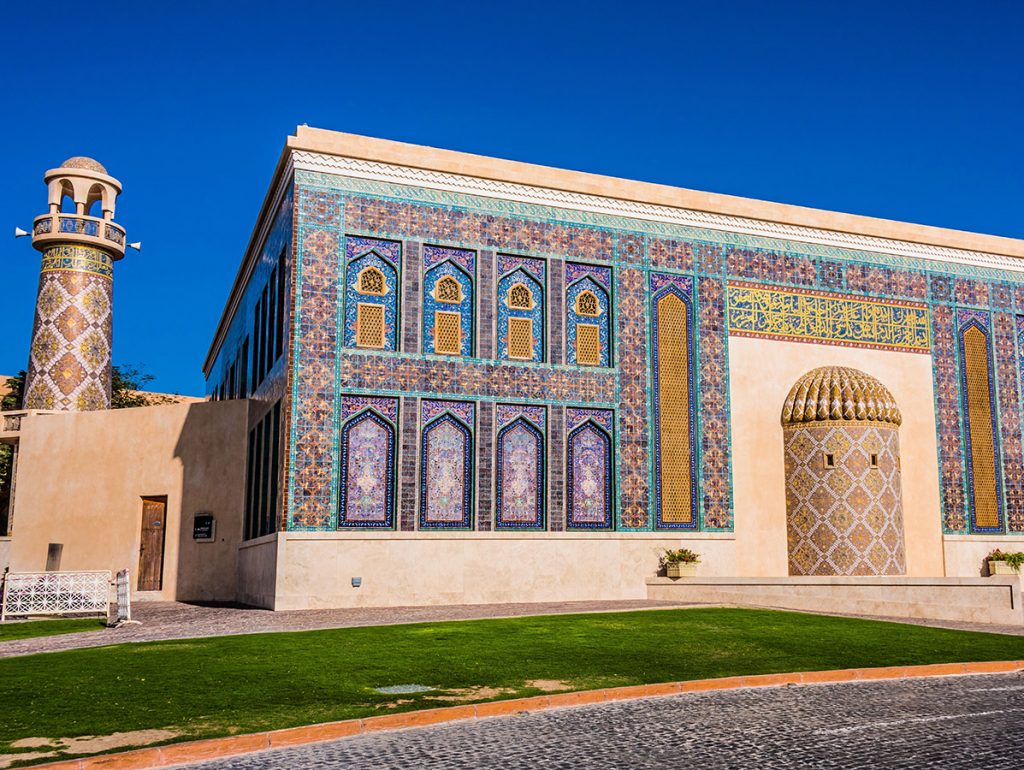 Katara Cultural Village is in the list of Doha tourist attractions and even the cultural hub of the country. It encourages the cultural acceptance of individuals from different walks of life as well as their various views via theatre, literature, music, exhibitions, conventions as well visual art.
Katara Amphitheatre is an architectural marvel. It amazingly intermingles the Greek theatre concept and that with Islamic features. You can find a drama theatre, halls and even galleries for exhibitions, seminars, plus conferences. There is even an opera house.
You also need to visit Katara Masjid as it is one of the most beautiful Mosques here. The splendid architecture, inscriptions, mosaic tiles as well as artistic handicrafts draw the eyes of people.
Doha Corniche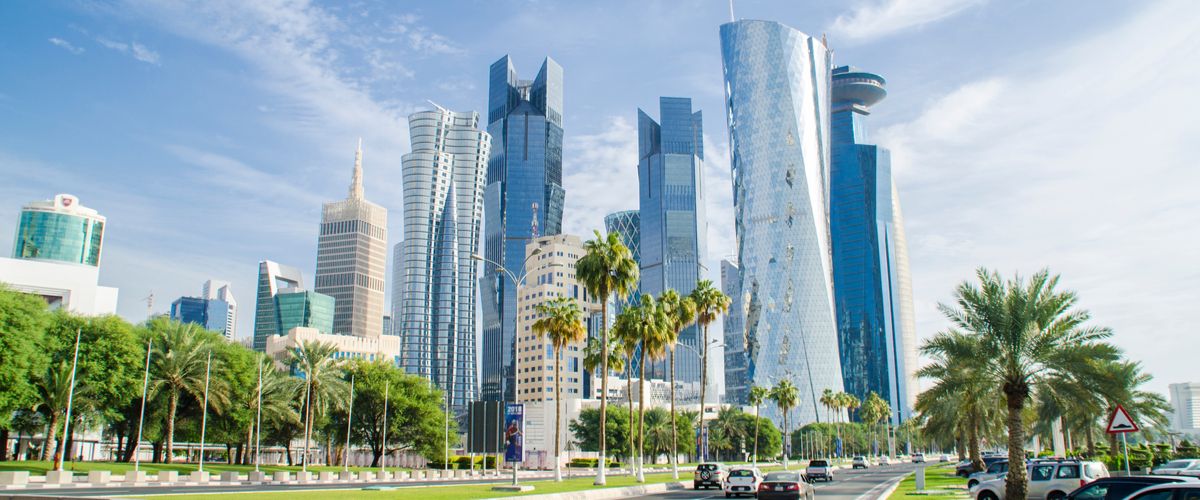 Doha Corniche is a top leisure destination in Qatar providing a seafront skyline. This is a wonderful place to enjoy a picnic and take part in outdoor games with family and friends. Enjoy the lush greenery as well as the flora at Al Dafna Park. It is one of the best places to visit in Doha.
Instagram users will adore the Pearl Monument that is present at the entrance of the Dhow Harbour. The iconic shape is a top photographed location within the city.
The Pearl Qatar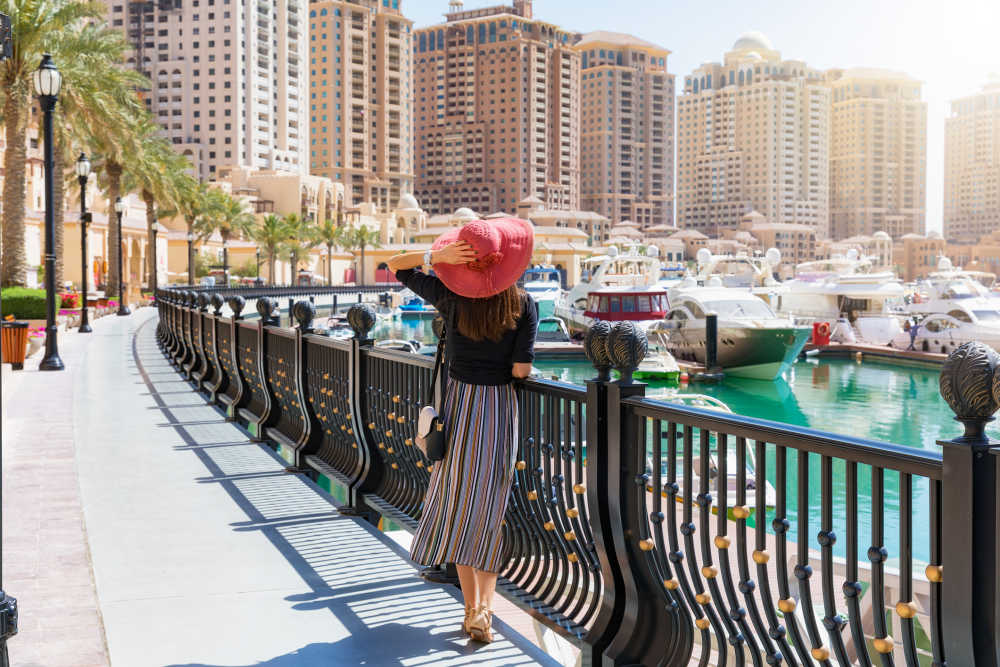 This is an artificial island found 350 meters offshore of West bay District. Many ongoing projects occur on the Island. The architecture of these leaves one in awe. Pearl Island, Porto Arabia as well as Costa Malaz are some of them. These are Doha attractions you need to check out.
The above are some free top things to see in Doha. There are many more apart from this but you can choose those according to your preferences.