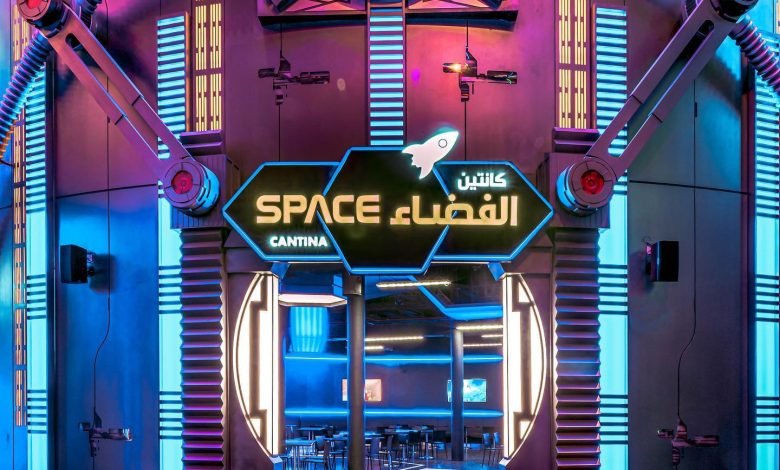 A terrific place to create enduring, unforgettable moments with your family and friends is at a theme park. You will treasure these memories for a very long time because theme parks offer countless options for pleasure and have so many amusing rides and arcades. Doha Quest Theme Park is an exciting and unique theme park located in Doha, Qatar. This park is a perfect destination for people of all ages who love adventure and exploring. Here are some interesting facts about Doha Quest.
Largest indoor theme park in Qatar
Doha Quest Theme Park is spread over an area of 32,000 sqm, making it the largest indoor theme park in Qatar. The park is designed to cater to both children and adults, with more than 30 rides and attractions.
Wide range of rides and attractions
Doha Quest Theme Park has a wide range of rides and attractions to keep visitors entertained. It offers an experience unlike any other in Doha and includes a variety of adrenaline-heavy thrill rides, media-controlled simulators, virtual reality experiences, and family-friendly activities. The park has both thrilling rides, like the EQ Coaster and the Space Twister, and more family-friendly rides, like the Mini Ferris Wheel and the Carousel ride. World's tallest indoor roller coaster called EpiQ Coaster and world's tallest indoor drop tower called The Magma Blast are two of Quest's flagship rides. Quest, the first of its type, is a themed and narrative-based idea that appeals to a wide audience.
Located inside the popular Doha Oasis
Doha Oasis is home to Doha Quest which is Qatar's biggest indoor theme park, the second-largest Printemps department store worldwide, a multiplex theatre, and several other amenities. Numerous residents and foreign visitors have flocked to the Doha Oasis since it was officially opened in 2021 for travel, commerce, entertainment, and international events. Doha Oasis has elevated the city into a major tourist destination thanks to both its ground-breaking beauty and record-breaking features. The Qatar National Vision 2030, which aspires to make the country into a hub for commerce and tourism, is the source of the idea for creating Doha Oasis.
Variety of dining options
Doha Quest Theme Park offers a variety of dining options for visitors to choose from like Planet Hollywood Doha, Sarab Kiosk, Space Cantina, Quest Café. The park has several restaurants and cafes, serving a range of cuisines from around the world, including Italian, Spanish, American, and Arabic.
Popular tourist attraction
Doha Quest Theme Park is a popular tourist attraction in Qatar, with visitors from all over the world flocking to the park to experience its unique rides and attractions. The park is a must-visit destination for anyone looking for a fun and adventurous day out in Doha.
Guinness World Records® titles for signature rides
For the "Tallest Indoor Rollercoaster" and the "Tallest Indoor Drop Tower Ride," Quest, Qatar's first indoor experience theme park, managed to secure two Guinness World Records®.
Three time-dimensions
The idea of time is central to the intricately themed concept of Quest. The park is separated into three different time periods: the City of Imagination, which symbolises a wonderful present; Oryxville, which depicts an old arabian past; and Gravity, which offers a glimpse into a space-age future. Their themed, media-enhanced, and narrative-driven attractions are populated by enthralling characters that take visitors on spectacular excursions through each time-dimension.