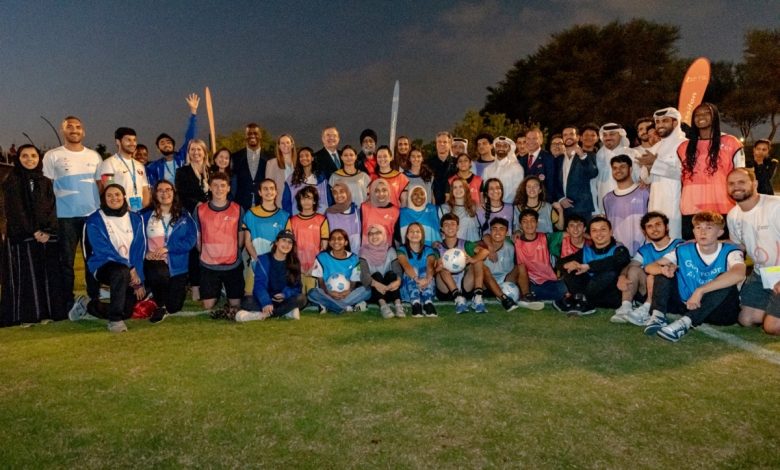 The Generation Amazing Foundation, a premier legacy initiative for the FIFA World Cup Qatar 2022TM, has been imparting expertise to representatives from the following tournament hosts.
Thirty young people met with representatives from Canada, Mexico, and the US during the Generation Amazing Youth Festival, which was held in conjunction with this year's tournament, to participate in 'All In,' an inclusive activity that uses football to teach essential life lessons like teamwork and leadership.
To advance sustainability, inclusivity, and gender equality, Generation Amazing offers sports for development initiatives that align with the Sustainable Development Goals of the United Nations and Qatar's National Vision 2030. It uses football's ability to teach essential life lessons, such as leadership, collaboration, communication, and compassion, especially in underserved areas. Generation Amazing has been deployed since 2010.
This year, the Generation Amazing Youth Festival encouraged female athletes, diversity, and respect between the sexes. It allowed individuals to interact and show their support for young empowerment. Goal 22, a year-long student exchange program that promotes sustainable development, was also featured during the event.