Entertainment
Hamad Medical Corporation pioneering in medical services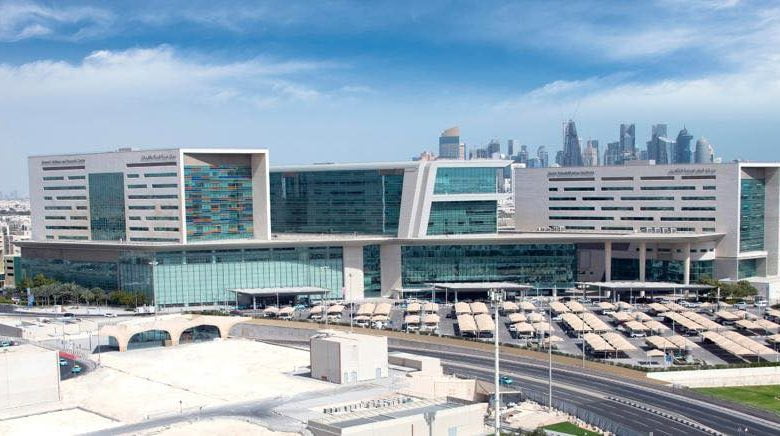 Hamad Medical Corporation (HMC) is Qatar's premier healthcare provider and is widely regarded as a pioneering institution in the field of medical services. HMC has been instrumental in transforming Qatar's healthcare system into one of the best in the world, providing state-of-the-art medical services and facilities to the country's residents and visitors.
Prestigious award to dispatcher
The Middle East Dispatcher of the Year Award from the US-based International Academies of Emergency Dispatch (IAED) has been granted to an emergency medical dispatcher at HMC recently. The IAED is a distinguished organization that provides guidance to dispatchers through their protocols, which aid in asking the appropriate questions, providing a superior, more uniform emergency dispatch service, and improving the first-responder situational awareness. The Dispatcher of the Year Award was given based on specific criteria, including exhibiting a level of personal and professional conduct that reflects the highest standard of the Medical Priority dispatch protocols, and demonstrating exceptional performance in handling situations where lives and/or property are in danger.
State of the art facilities
HMC has a strong focus on patient care and has continuously invested in advanced technologies and medical equipment, making it a leader in the field of medical innovation. Its medical staff is made up of highly trained and experienced healthcare professionals who are dedicated to providing the best possible care to patients. The organization is a public healthcare provider and operates a number of hospitals and healthcare centers across Qatar, including the flagship Hamad General Hospital. This hospital is one of the largest in the country and is equipped with some of the most advanced medical equipment available. It offers a wide range of medical services, including cardiology, oncology, neurology, orthopedics, and pediatrics, among others.
Leading edge center for cancer treatment
One of the key areas where HMC has made significant advancements is in the treatment of cancer. The National Center for Cancer Care and Research (NCCCR), which is part of HMC, is a world-class cancer treatment center that offers advanced diagnostic and treatment services for all types of cancer. The center has a team of highly skilled oncologists, radiologists, and other specialists who use the latest technologies to deliver personalized cancer care to each patient.
Excellent research facilities
Another area where HMC has made notable strides is in the field of medical research. The organization is home to several research centers, including the Hamad Medical Corporation Research Center (HMRC), which conducts cutting-edge research in a wide range of medical fields. The HMRC is staffed by a team of world-class researchers who are dedicated to advancing medical knowledge and developing new treatments for a variety of diseases.
Community health centers
In addition to its medical facilities and research centers, HMC also offers a range of other services to support the health and wellbeing of its patients. The organization operates a number of community health centers that provide primary healthcare services to residents across Qatar. It also runs the Ambulance Service, which is responsible for providing emergency medical care and transportation to patients in need.
Training programs
HMC is also committed to educating the next generation of healthcare professionals, and operates several training programs for doctors, nurses, and other healthcare professionals. These programs are designed to equip healthcare workers with the knowledge and skills they need to provide high-quality care to patients, both in Qatar and around the world.
Overall, HMC is a true pioneer in the field of medical services, and its commitment to delivering world-class healthcare to the people of Qatar is unwavering. The organization's focus on innovation, research, and patient care has made it a leader in the field, and its dedication to advancing medical knowledge and technology is helping to improve healthcare outcomes not just in Qatar, but around the world.