Top 5 News
HH Sheikh Mohammed Bin Khalifa Al Thani Trophy wins by Bolthole and Thomas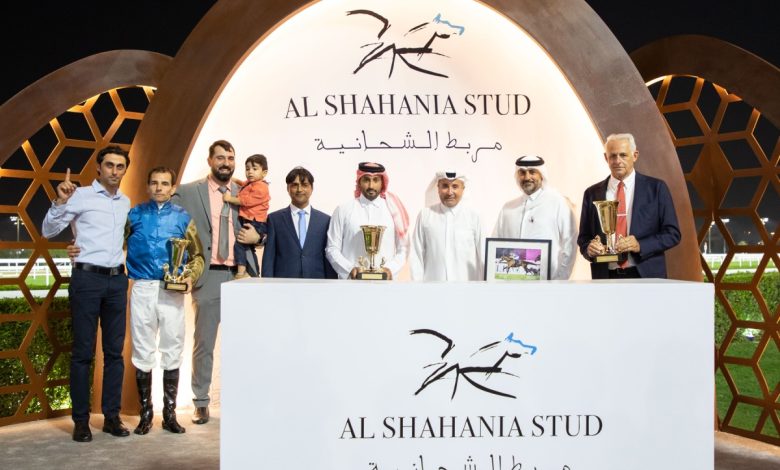 Bolthole, a horse guided by Ronan Thomas and owned by Wathnan Racing, won the HH Sheikh Mohammed Bin Khalifa Al Thani Trophy at Qatar Racing and Equestrian Club's (QREC) 42nd Race Meeting. The horse, trained by Alban de Mieulle, narrowly defeated In The Night, ridden by Tomas Lukasek, in the 2000m Thoroughbreds (Class 1) race and won the top prize of QR500,000 at the Al Rayyan Racecourse.
During the event, H.H. Sheikh Mohammed bin Khalifa Al Thani crowned the winners of the feature, and the trophy was received by Ali Al Kubaisi on behalf of Wathnan Racing. Bader Mohammed Al Darwish, Acting CEO of QREC, was also present at the ceremony. In the penultimate race of the day, trainer Julian Smart and jockey Jefferson Smith secured a double win in the colors of Khalifa bin Sheail Al Kuwari. Their horse, Layeq, won the Ebraz Cup, prevailing by almost two lengths in the 2000m open race for 4YO+ Local Purebred Arabians and recording its second straight win.
The QREC 42nd Race Meeting was a highly anticipated event for horse racing enthusiasts, and the races were well attended by a large crowd. The winning horses and their jockeys received great praise for their outstanding performances. The event showcased the passion and commitment of the Qatari horse racing community and provided a thrilling experience for all those who attended.