Top 5 News
Information Ministers meet with Qatar Media Corporation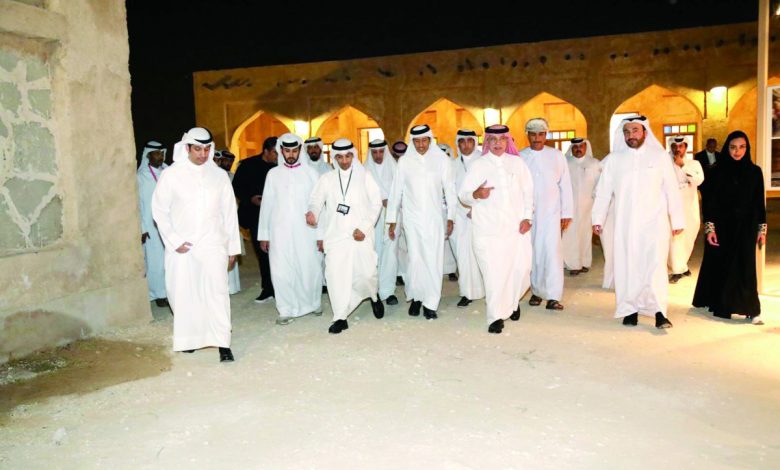 Secretary General of the Gulf Cooperation Council (GCC) H.E.. Dr. Nayef Falah Mubarak Al Hajraf and Their Excellencies the Ministers of Information of the GCC were received by Qatar Media Corporation (QMC) Chairman H.E. Sheikh Hamad bin Thamer Al Thani and CEO H E Sheikh Abdulaziz bin Thani bin Khalid Al Thani.
On the CEO of QMC's invitation, they came to take part in the unique FIFA World Cup Qatar 2022TM atmosphere at the Lusail Heritage Village, the special project devoted to the State's visitors during the FIFA World Cup Qatar 2022TM.
The GCC Information Ministers had discussions regarding this special Qatar World Cup 2022 edition, its enormous benefits for the region, and its active role in challenging preexisting preconceptions.
The QMC Chairman emphasised that the event for the GCC Secretary General and Their Excellencies the Ministers of Information was arranged to familiarise them with the World Cup environment and to highlight the beneficial effects on the Arab and global levels.
He claimed that in order to include the brothers in this significant occasion, the gathering produced many productive conversations concerning the competition and the environment around it.