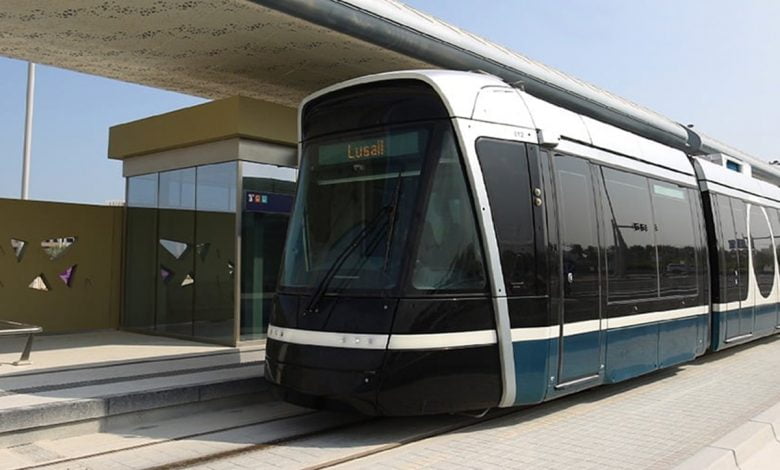 The Lusail Tram network finally began offering its preview service on January 1, 2022, after months of anticipation. This initiative to build a tramway system is the largest in the Gulf with a 28 km network length and 7 km of underground travel. By giving locals a green mobility choice, the new transportation system will benefit Lusail, a brand-new city north of Doha. It links to the Doha Metro and has 25 stations within Lusail. Here is our guide to all there is to know about riding the Lusail Tram in case you are planning on doing so soon.
Areas of operation
The Lusail urban development project includes the development of the Lusail Tram, formerly known as the Lusail LRT. With four lines and 25 subterranean and aboveground stations, the Lusail Tram provides easy mobility inside the new city of Lusail. The Lusail Tram makes it simpler for locals and visitors to navigate the city of Lusail. Trams may hold up to 209 passengers in both Standard and Family classes once Covid-19 limits are eliminated. Drivers run Lusail Trams, in contrast to the Doha Metro.
Getting to the Lusail Tram
Legtaifiya metro station is connecting station the Lusail Tram if you are traveling on the Doha Metro. The nearby communities and the tram stations are connected by this free ride-sharing service. Customers who want to utilize Metro express must download the Karwa Taxi app and select the Metro express tab in order to use a metro express as usual. The Metro Express is accessible to users of the Doha Metro and Lusail Tram at no cost, according to Doha Metro  and Lusail Tram.
Structure of the Tram
According to Doha Metro and Lusail Tram, the Al Mehmel (traditional Qatari sailing) inspired the design of the Lusail Tram vehicles, which have a front that resembles a ship's bow. The new Lusail Tram stations' interior decor was created on three floors, using colors that reflected the locally utilized stained glass and handcrafted textiles. Patterns are said to be taken from gypsum engravings utilized in regional homes, majlis, and palaces, according to the Doha Metro and Lusail Tram. Clay textures from ancient forts, towers, and souqs are reflected on walls and floors, while classic geometric ornaments are highlighted and employed in a variety of settings.
Guidelines for using the Lusail Tram
For personal use, it is legal to shoot photos and movies. However, it is forbidden to include other persons in photographs or videos taken in Qatar without their consent. For the comfort of your fellow passengers, eating food while riding the tram is not permitted. However, drinking beverages from a sealable container is permitted. Other than assistance dogs, no other animals are permitted on it, even if they are in cages.
Travel cards for the Lusail Tram
Standard Cards can be purchased from vending machines and authorized merchants as Al Meera, Lulu, Carrefour, Family Food Center, and Jumbo at all Metro Stations. Both the Lusail Tram and the Doha Metro accept these cards. The travel cards can be refilled at a station vending machine, online at Qatar Rail, and via a mobile application.