Explore
Interesting facts about Torba Farmers Market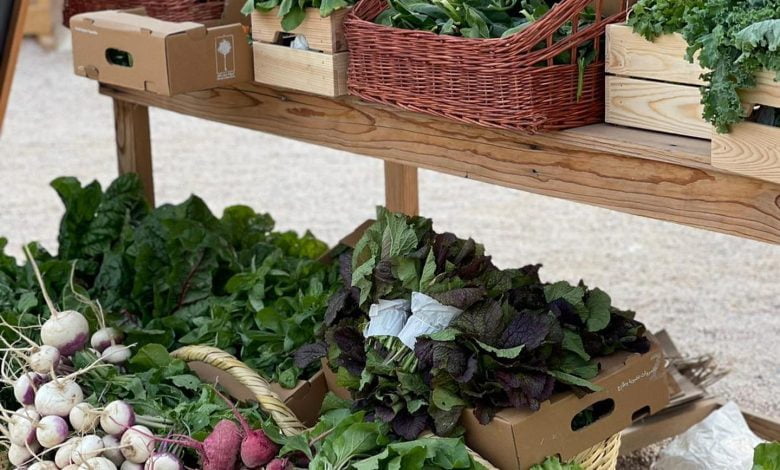 The Torba Farmers Market, a market founded simply out of love, aspires to maintain the same market environment for customers all year long. Here is our comprehensive guide to the Torba Farmers Market.
Farmers Market
The gorgeous Ceremonial Square in Education City is home to the Torba Farmers Market. From November through April, the outdoor farmers market is open. Being the first traditional artisan farmers market in Qatar makes this market special. Msheireb Market by Torba made its debut in the crowded Msheireb downtown area. Its a one-of-a-kind high-street open-air market here. The greatest artisans, bakers, innovators, and producers Qatar has to offer are displayed in chic booths. The produce and items are purchased directly from local farmers and craftsmen.
Apothecary
Traditional Arabic remedies, essential oils, therapeutic creams, and elixirs are the main topics of their apothecary department at Torba Farmers Market. All of them were produced here in Qatar, primarily with regional herbs. They refer to it as the community apothecary since it serves as a resource to learn how to employ natural treatments to support optimum health. No chemicals, coloring additives, artificial combinations, or preservatives are used in the production of any apothecary product; instead, they are all manufactured from plant extracts and concentrates.
Sweets & Bakery
Well, a variety of baked goods prepared by regional artists are available at the Torba Farmers Market. Since Torba has a dedicated baking staff, standards and sanitation are diligently upheld. Customers can find sourdough bread, sugar-free snacks, handcrafted chocolates, and much more among the specialties.
Grocery
One of the most important aspects of our lives is probably grocery shopping. There isn't much better than shopping in Qatar's Torba Market, though. The Torba Farmers Market is one of the top tourist destinations in Qatar right now because it offers well-chosen goods from some of the greatest artists in the nation. Here, shoppers can get fresh pasta, handmade chutneys, pestos, and much more.
Eco-Products
The Torba Eco-Products are handcrafted and sold on the market. They are manufactured from only natural substances. The Torba Farmers Market features the natural things you want, like all-natural soaps, lotions, and much more.
Gardening Center
You can get everything you need for gardening at the Torba shop in Qatar. In reality, one can anticipate receiving items where plants are the main emphasis because Torba is a brand that emphasizes farm-produce.